A Day in the Life of a Big Motoring World Sales Executive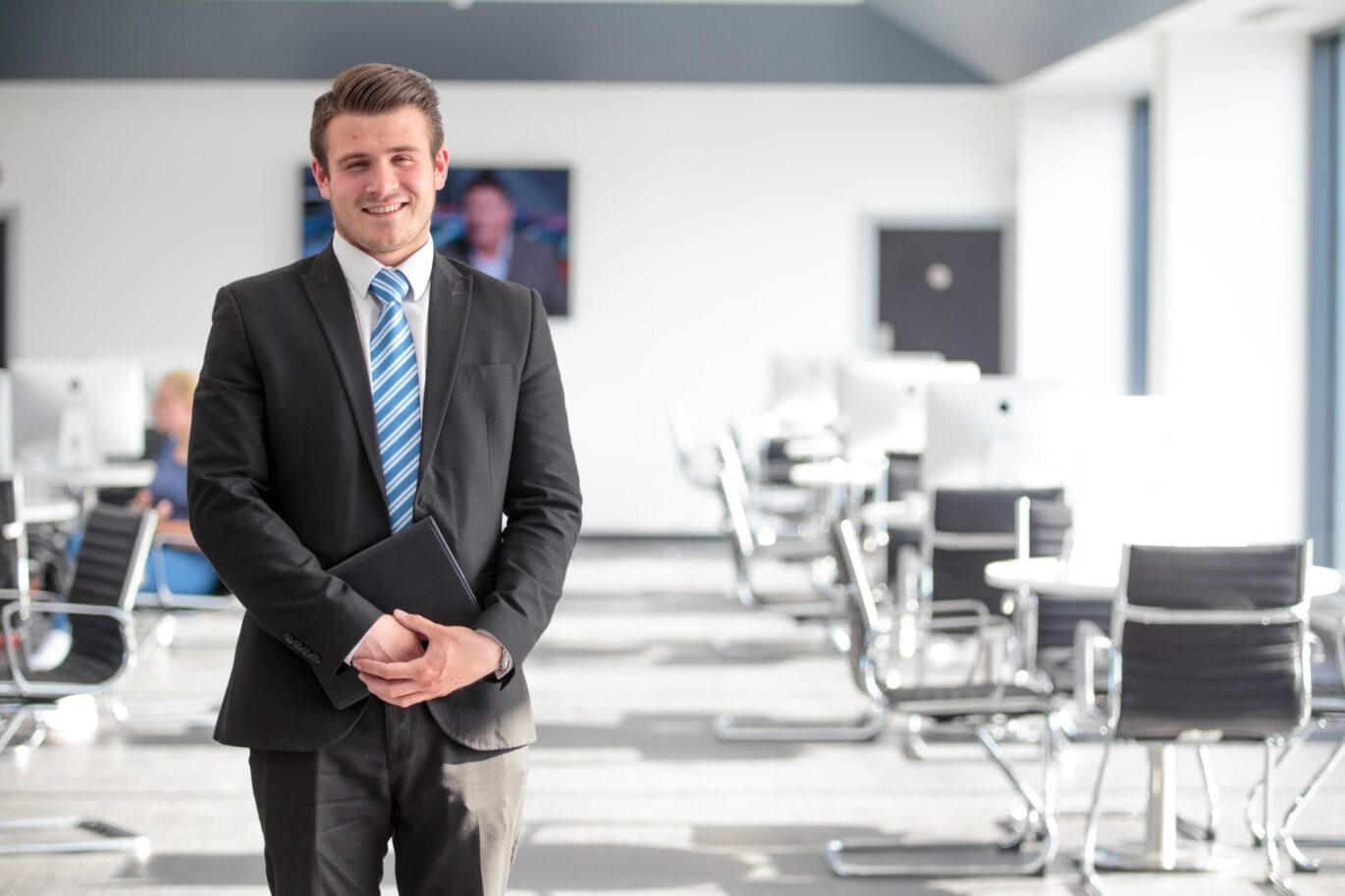 Over the last 5 years, Big Motoring World just keeps expanding and 2018 is the biggest year yet. Our new Blue Bell Hill site is an integral part of the plan and this is where you fit into the picture.
We need you to help us continue growing, but why would you want to work for us? What do we have to offer you? What is so great about working for Big Motoring World?
To help answer this, I have had a chat with some of our top sales executives to bring you their honest thoughts!
First, let me tell you about the typical day in the life of a Big Motoring World Sales Executive.
The day will start with a morning meeting to bring the team together and make sure everyone is ready for the day ahead.
Following the morning meeting, the team should be ready to go. Doors open and in the customers come. Usually we have two types of customer, those who have a pre-arranged appointment with a specific car in mind, and those who are just popping in to see what we have to offer.
Either way, the sales execs will take the customer to sit down with a computer and a coffee and listen to their needs and requirements. Then onto finding the perfect car, our website has all the tools for the job. Full photos of all the cars on site and service records along with HPI reports and vehicle specification.
Once you have found the customer a car (or three) that matches their requirements, you will grab the keys and show them to the car, walk them around, talk them through the features and take them on a test drive.
Should the customer be happy with the car, you will take them into an office to talk details. Explain our range of additional products including our Big Assist Protect warranty and Gard X packages.
Finally, you will introduce the customer to a member of our finance team who will take over from there, arranging finance or taking payment.
Now a few quotes from our existing sales executives on what they like about working for Big Motoring World:
"Every day is different; there is always new challenges to overcome with the support of my colleagues and managers" - Daniel P
"I love knowing a customer is walking away happy. Obviously I want to work for the best and hearing that we have given a better experience to our customers than our competition is a great feeling" – James A
"There is a really exciting, vibrant atmosphere" – Sam P
"Working at BIG gives you an opportunity to fulfil your potential and progress your career" – Lucy P
"Having worked in a main dealer before, I much prefer the competitive and exciting nature of working in a used car supermarket" – Tom C
"No two days are the same, new customers are constantly coming through the door each presenting a new opportunity, and it's a lot of fun." – Raman S
We know that you cannot live off job satisfaction alone… Therefore, we also offer an extremely competitive salary + commission structure.
So, what do we need from you?
We are looking for lively, confident and ambitious individuals to join our team. You will need to be well presented with strong customer service skills. We also require a full driving licence and weekend work.
If this sounds like you, pop down to our recruitment drive this weekend!

Published: May 24, 2018