All Work and No Play?
Here at the Snodland offices of Big Motoring World we have all been putting in the extra hours trying to get our brand new website looking perfect. Every detail, every feature, every photo, every service history, every single car, needs to be checked and checked again. We take pride in our work and believe a job worth doing should be done properly.
Then, something hit us the week before we launched the new site. Of course it wasn't great timing for any setbacks. One very small (possible future employee) had taken notice of all the extra hours being put in, and she wasn't too happy about it at all. So she had taken it upon herself to do something about it.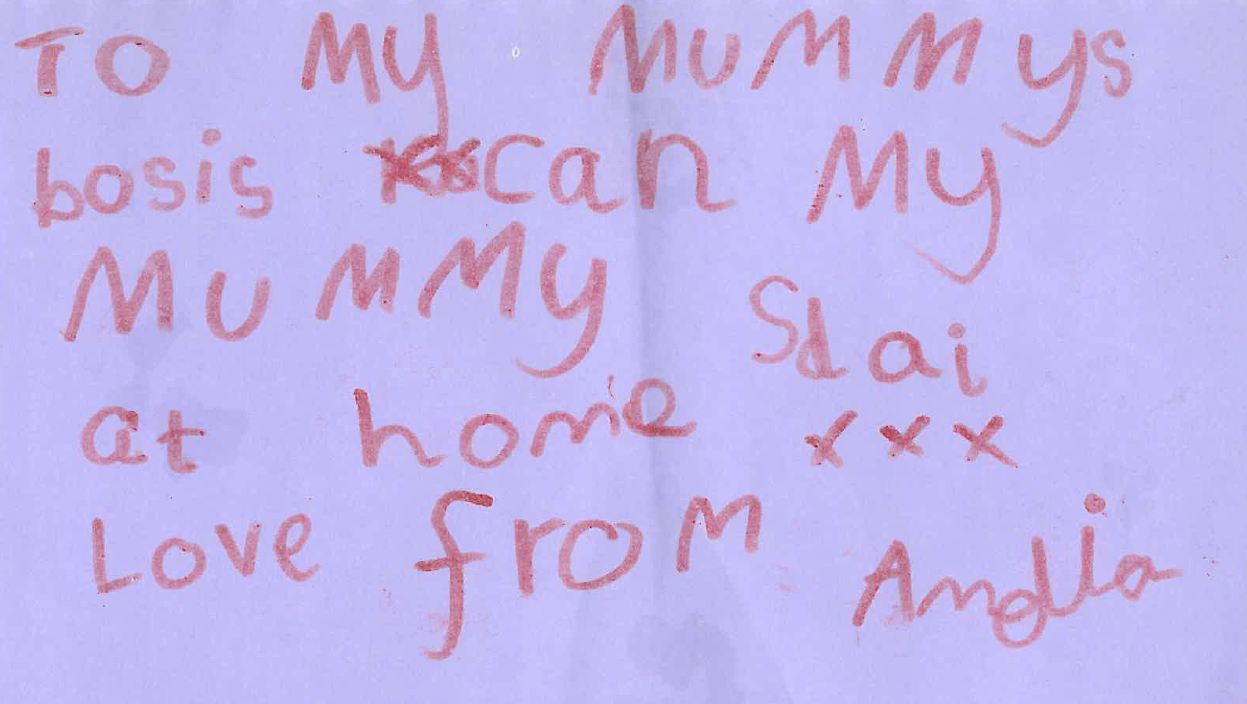 Here is a letter from 6-year-old Amelia directed to marketing bosis bosses, Darren and Tayo, requesting for her mummy to sdai stay at home over the Easter holidays.
Although we all wish we could spend every day with our loved ones over the holidays, unfortunately sometimes it isn't always possible, after all someone has to pay for all the chocolate eggs!
Thankfully, we try our best to take care of all of our staff… even ones that aren't quite old enough to work here just yet.
That night little Amelia received a letter from Mr Tayo Ajet himself, thanking her for the letter and promising her that her mummy is allowed some time off over Easter – she doesn't have to know the days off are bank holidays does she?
'Dear Amelia,
Hope you are well and enjoying your Easter break.
Thank you very much for taking time to write a letter to us – we really appreciate it!
I have good news for you… your mummy can have next Friday and Monday off. That is 14th and 17th of April.
We hope you have loads of fun with your mum on these days. Can you please send us some photos of what you and your mummy get up to when she is off?
Thanks once again.
Regards,
Tayo Ajet
As expected Amelia was thrilled! Just look at her wearing the Big Motoring World hat with pride!
We look forward to welcoming Amelia into the team, in another 10 years, of course.
We hope you will all join us in wishing Amelia and her mummy the very best of bank holiday weekends!
Published: November 4, 2020