Big Motoring World
If you follow us on social media you probably hear an awful lot about how much Big Motoring World is growing, we have won multiple awards and acquired two new sites over the last 5 years alone! But how much do you really know about us?
A brief Big Motoring World history
Did you know where Big Motoring World began? Would you believe Big Motoring World started out life over 30 years ago! Back in 1986 CEO Peter Waddell began trading from home and shortly after bought Teynham Trade Centre stocking only 20 cars!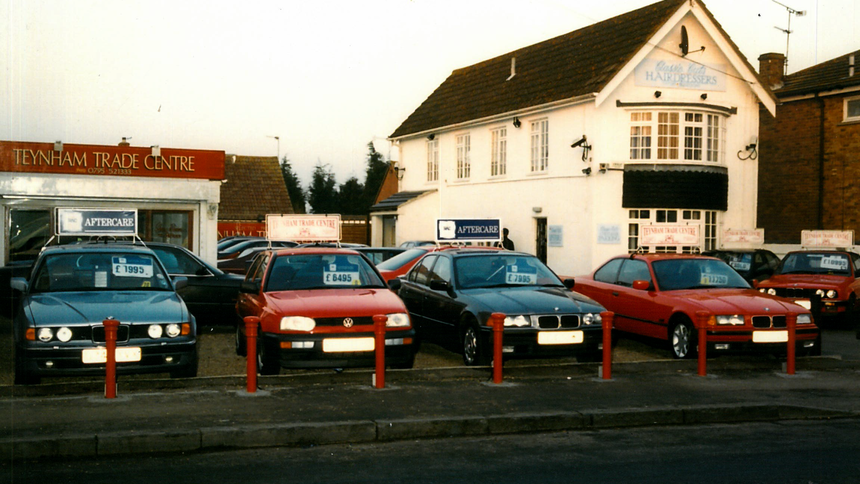 Teynham Trade Centre
In 1997, nearly ten years after the first site opened Peter purchased another site in Bapchild, Sittingbourne stocking over 60 used BMW cars. 2001 and 2002 bought another two sites into the mix, Folkestone Motoring Centre and Teynham Motoring Centre adding a further 70 cars.
2004, that's the year the Big Motoring World you know and love was born. Peter made a bold move by closing all other branches and bringing everything to the one location in West Malling, trading under the Big Motoring World name. Still, even with our new and much bigger location we only had 150 cars on display. Between 2008 and 2013 the West Malling site grew and grew, now able to hold up to 750 cars!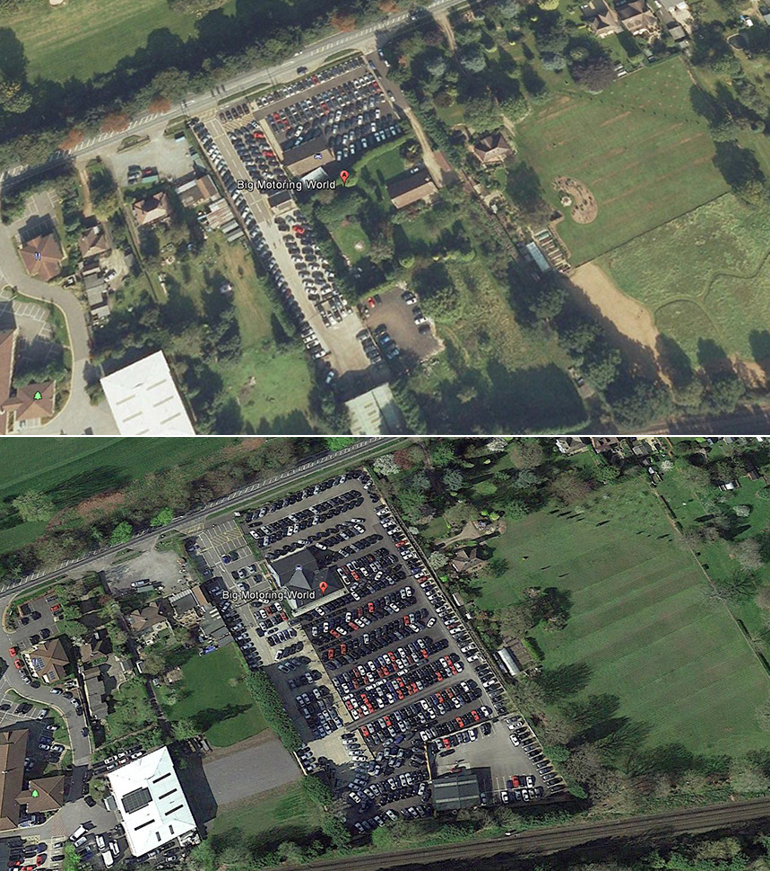 Big Motoring World, West Malling in 2008 (top) and 2014 (bottom)
Fast forward to today, 2018. There are no signs of Big Motoring Worlds growth slowing down any time soon. Our biggest and best location yet is due to open in spring this year and will hold over 3000 used cars! Forget everything you thought you knew about what a used car dealership should be because the opening of our Blue Bell hill branch will bring with it a completely new car buying experience! Keep your eyes peeled for an opening date.
The inner workings of Big Motoring World
Have you ever visited one of our branches or scrolled through our website and wondered where all the cars come from and how it is all possible?
We have a team of six buyers dotted all around the country with an excellent eye for detail! Without them, we wouldn't have any cars on our forecourt! They ensure we only buy the best!
Over the next few days, the cars purchased will make their way to our Service and Collection Centre in Snodland to receive a thorough multi-point check, from our highly skilled technicians.
Any cars that fail our inspections will not be sold. We only stock the highest quality used cars.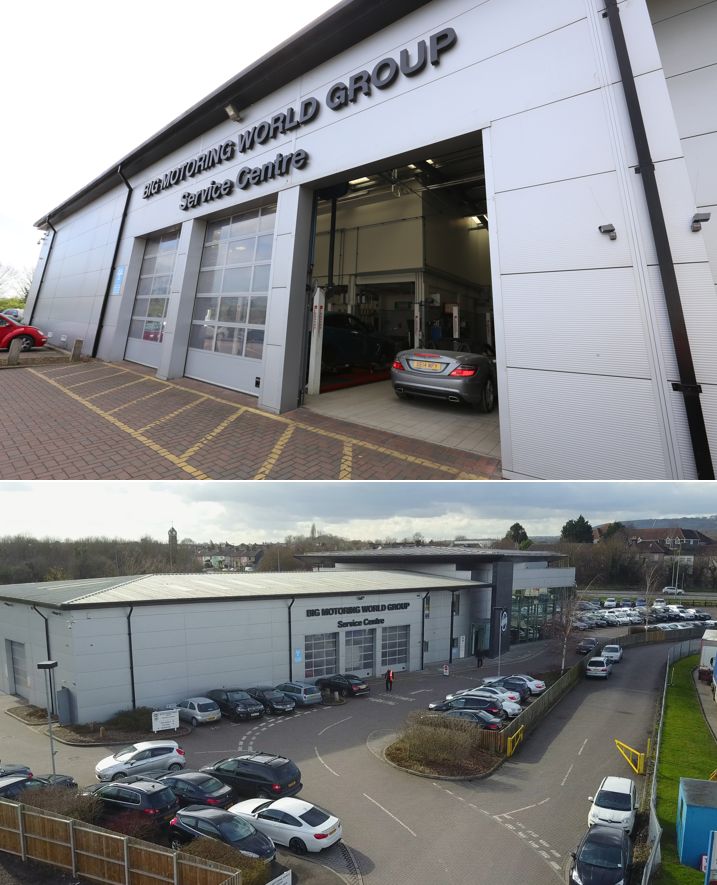 Big Motoring World, Snodland Service and Collection Centre
Each car will then receive a full valet and be driven to our West Malling site ready for photos to be taken and uploaded to the website.
Whilst all this is going on, there is another team dedicated to checking all the specification and service history and uploading it to the website. For every single car!
We also have a handy contact centre available to answer any questions you may have before you view a car and an after sales team ready to resolve any issues or queries you may have after purchase!
If you are in the market for a used BMW, Mercedes, Audi or Volkswagen, Big Motoring World is sure to have what you need!
Published: April 6, 2018