Big Motoring World Reviews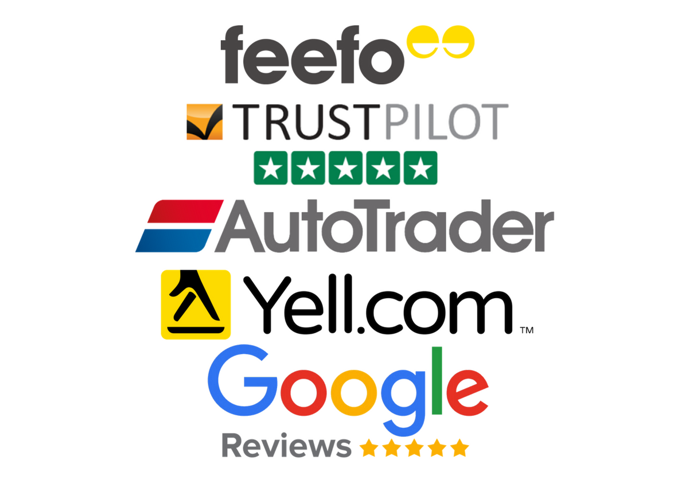 Big Motoring World Reviews from around the web
Buying a new car is most likely going to be the second most expensive decision you make in your life - second only to buying a house. Understandably, you want to make sure you are buying from a company you can trust.

That is why we work with a number of review websites to help you make an informed decision about your next car.

We publish all of our Feefo reviews on our Big Motoring World reviews section of our website, and we have a whole website dedicated to showcasing photos of our happy customers with their new car!
In 2017 Big Motoring World were awarded Feefo's Trusted Service award! Feefo describe the trusted service award as 'The award for brands that go above and beyond. Businesses using Feefo put trust first. We only collect ratings and reviews from verified customers – that means they are always genuine.'
If that's not enough, you can check out our Trust Pilot page, or even search Big Motoring World reviews on google and all of our latest google reviews will pop up!
After you have thoroughly researched us, we hope you will choose to make your purchase with Big Motoring World and leave your very own review to help even more customers make their big decision!

Obviously, we love to hear your five star feedback but we also want to hear from you if you think there is any way we can improve on our service. We are 100% committed to offering you the levels of customer service you would expect! Without you, there would be no Big Motoring World!
Published: February 26, 2019