Everything you need to know about the Mercedes-Benz C-Class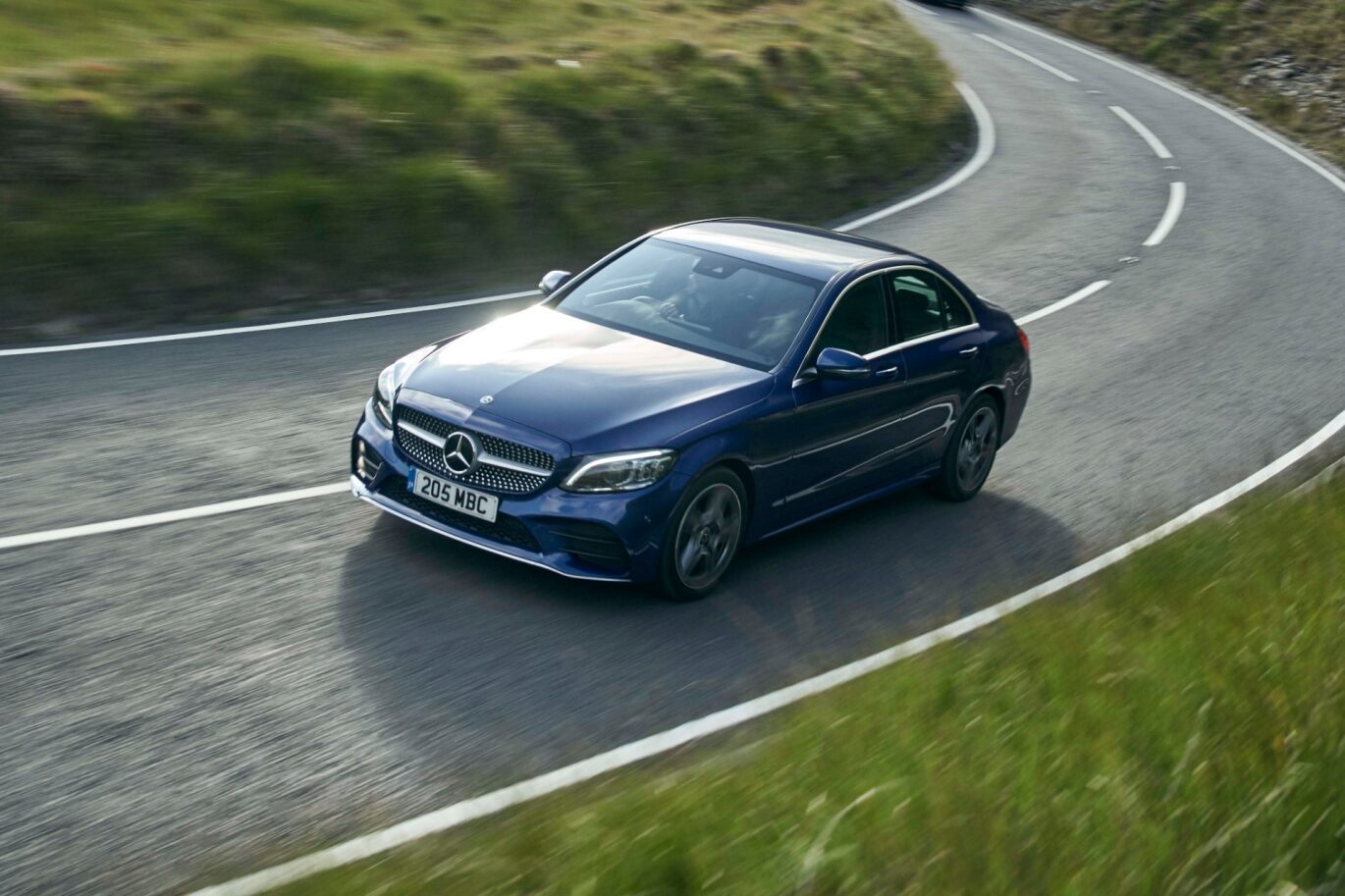 The Mercedes-Benz C-Class is one of the most recognisable cars on sale in the UK today. As a key part of the firm's line-up, it's been a constant presence on the roads for decades. Going up against the likes of the BMW 3 Series and Audi's A4, the C-Class has consistently found itself up against fierce competition.
The most recent C-Class packs more technology than ever, along with efficient engines and a range of body styles too. Let's take a look at all the key aspects of the C-Class you need to know about.
There are a range of body styles to choose from
Variety is the spice of life and that's certainly the case with the C-Class. As well as traditional saloon and estate variants, you've also got the option of a coupe and convertible. All four share many of the same engines as well as trim and specification options.
All share a similar face, and it means that there's a variety of options for all different occasions.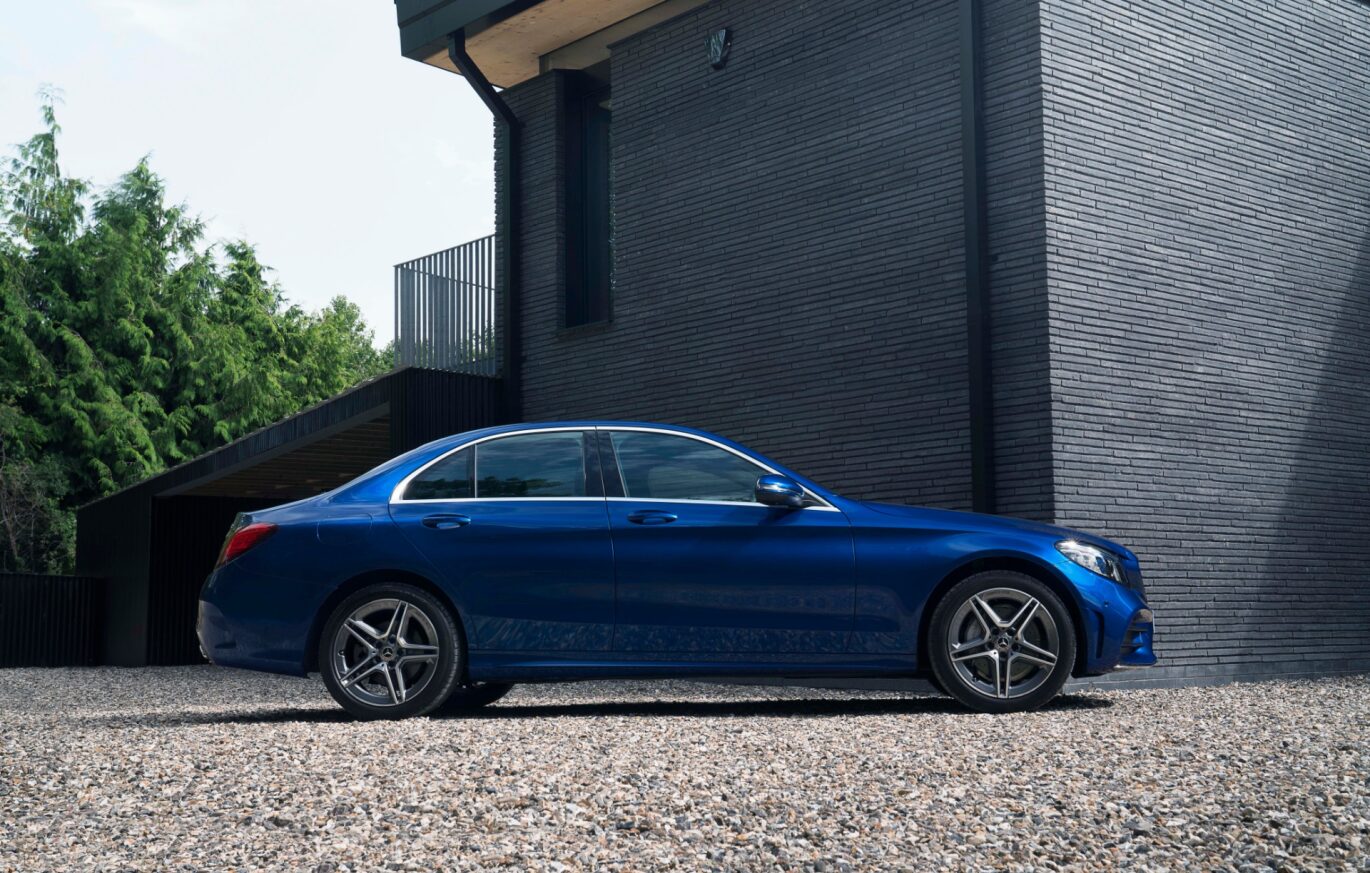 There's loads of choice when it comes to engines
In much the same vein as layouts, there are a whole host of engines to choose from too. A series of highly efficient diesel powertrains will be the best choice for long-distance drivers, while the petrol variants provide efficient and powerful propulsion.
There's also a new plug-in hybrid variant which combines a 2.0-litre petrol engine with an electric motor and batteries. It'll do up to 34 miles on electric power alone, in fact, so it's a viable option for inner city motorists.
The interior features a high level of standard equipment
Though the C-Class may have been on the market for a little while now, its cabin remains one of the best in the business. All cars get a 10.25-inch central infotainment display which is both clear and incredibly intuitive to use.
Additional technology packages can be added too, but the wealth of equipment which comes with the C-Class as standard means you shouldn't have to trouble the options menu too much.
Mercedes' latest infotainment system sits at the heart of the car
As we've already highlighted, a 10.25-inch system is at the very centre of the C-Class' infotainment offerings. Accessible via a rotary controller in the middle of the forward cabin area, it's clear and responsive. It's here that you'll be able to access features such as satellite navigation, media functions and car settings too.
Many C-Class specifications benefit from Apple CarPlay and Android Auto too, which only helps when connecting your smartphone to the car's system.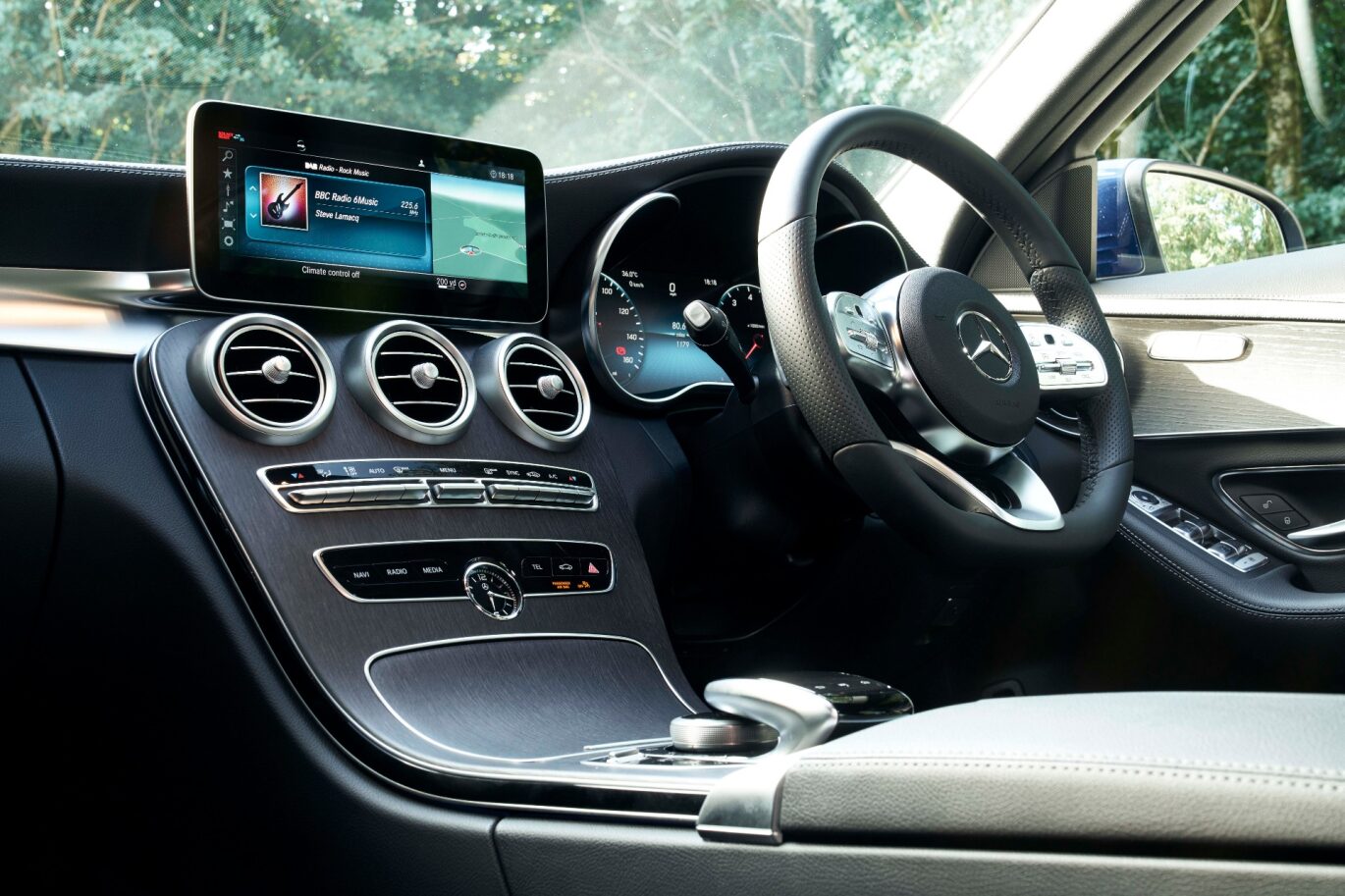 Range-topping AMG models provide plenty of performance
As with other models in the Mercedes range, AMG variants sit at the top of the C-Class line-up as the most performance-orientated variants available. The tip-top models - badged 63 - bring a 4.0-litre twin-turbocharged V8 engine which delivers truly breathtaking performance.
Underneath this is a more recent '43' variant, which uses a turbocharged V6 to bring sharp acceleration, but with slightly better running costs compared with the 63.
Published: October 5, 2020