Five of the best all-wheel-drive hot hatches on sale today
The all-wheel-drive hatch is one of the motoring community's firm favourites. Offering plenty of traction in a compact package, it's a type of car which really does gravitate towards use in the UK and its slippery roads.
Needless to say, there are quite a few options available and, to make things easier, we've picked out five of the best.
Volkswagen Golf R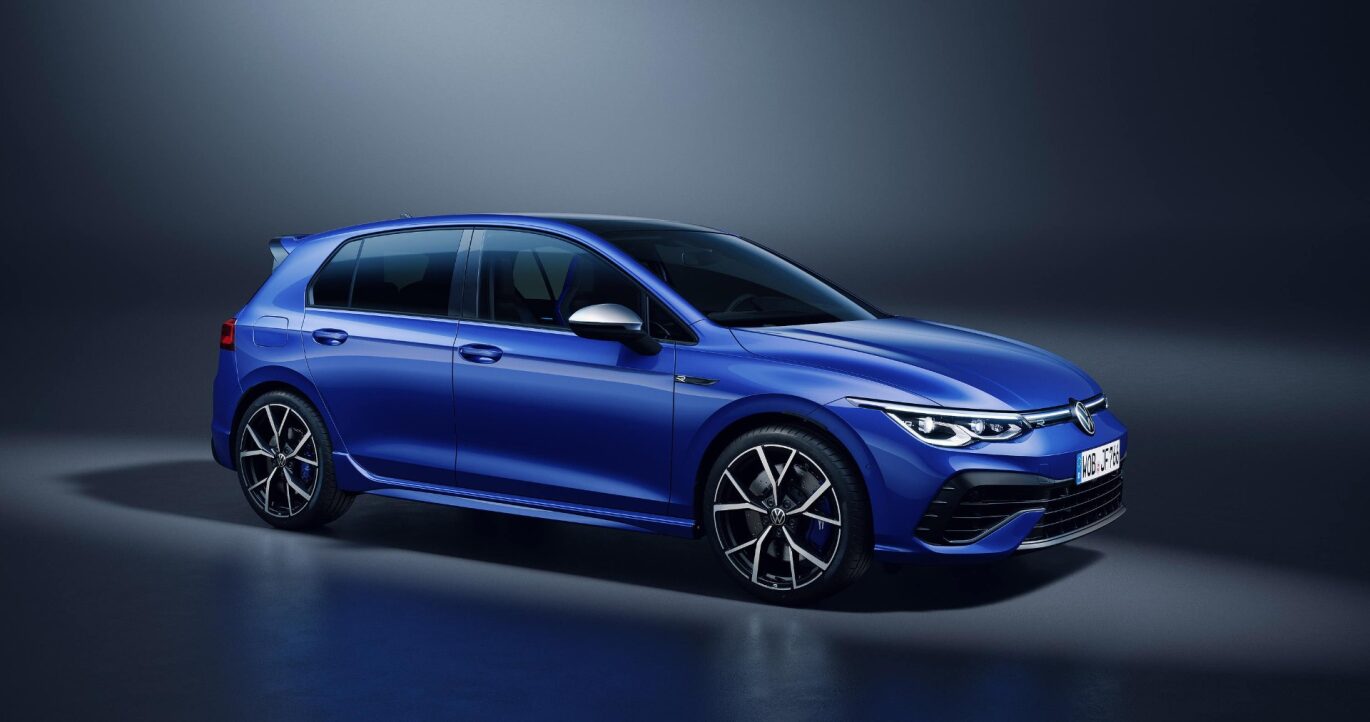 One of the best-known names in the business, Volkswagen's Golf R has proved a real hit with buyers in the UK owing to its supercar-beating performance yet practical layout. Now, there's a new one, sitting on a brand new platform and bringing more power to the table too.
It now produces 316bhp from its 2.0-litre turbocharged petrol engine and incorporates exciting new features such as Drift mode, which turns all of the traction control systems off and diverts power solely to the rear wheels.
BMW M135i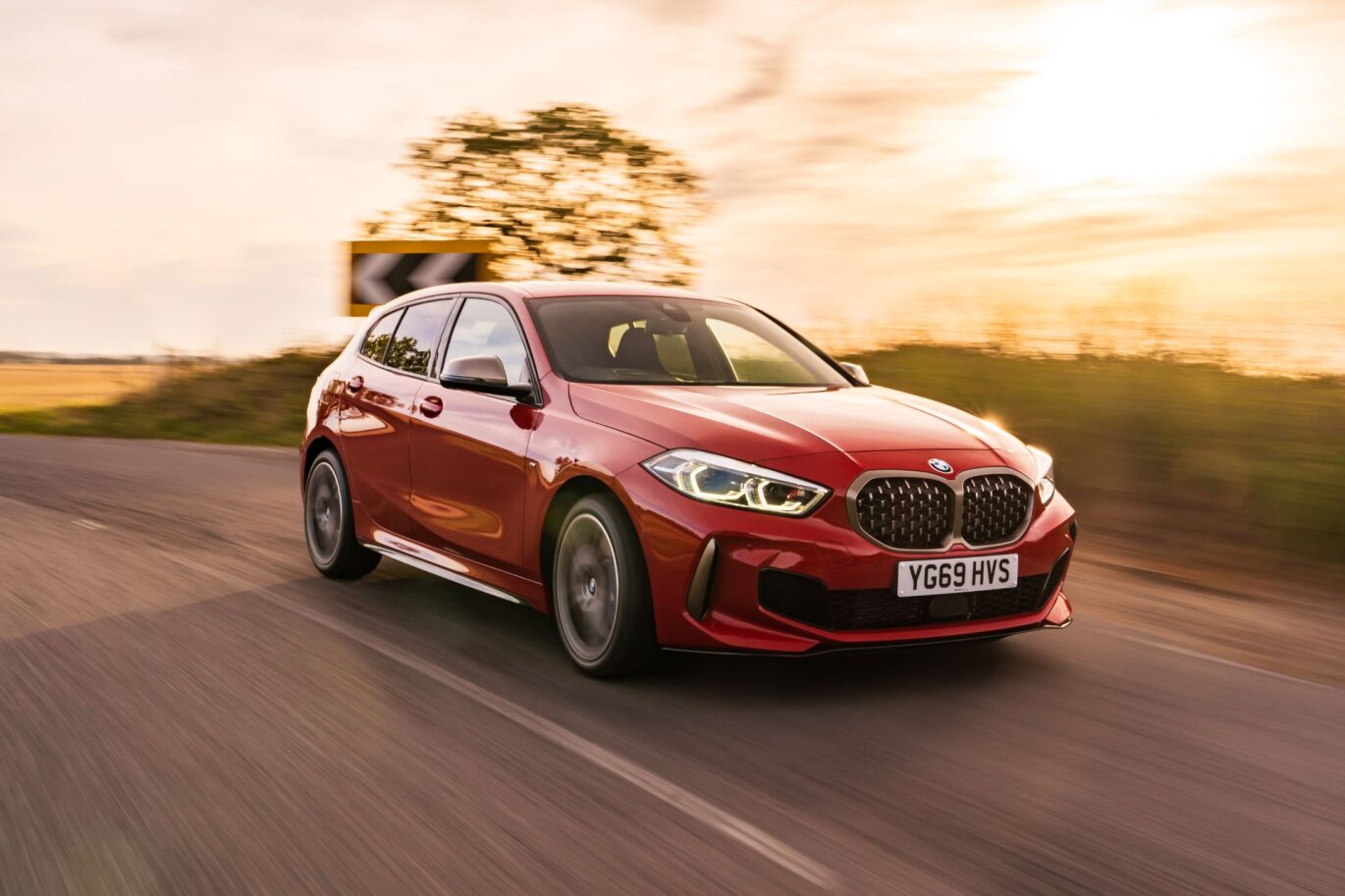 BMW making the switch to front-wheel-drive in its regular 1 Series really got chins wagging and it has done the same again with its all-wheel-drive M135i. Rather than utilising the rear-wheel-drive setup of its predecessor, this new car's layout brings added traction and more useability in the wet.
It also packs 302bhp and is surprisingly comfortable given its sporting credentials.
Audi RS3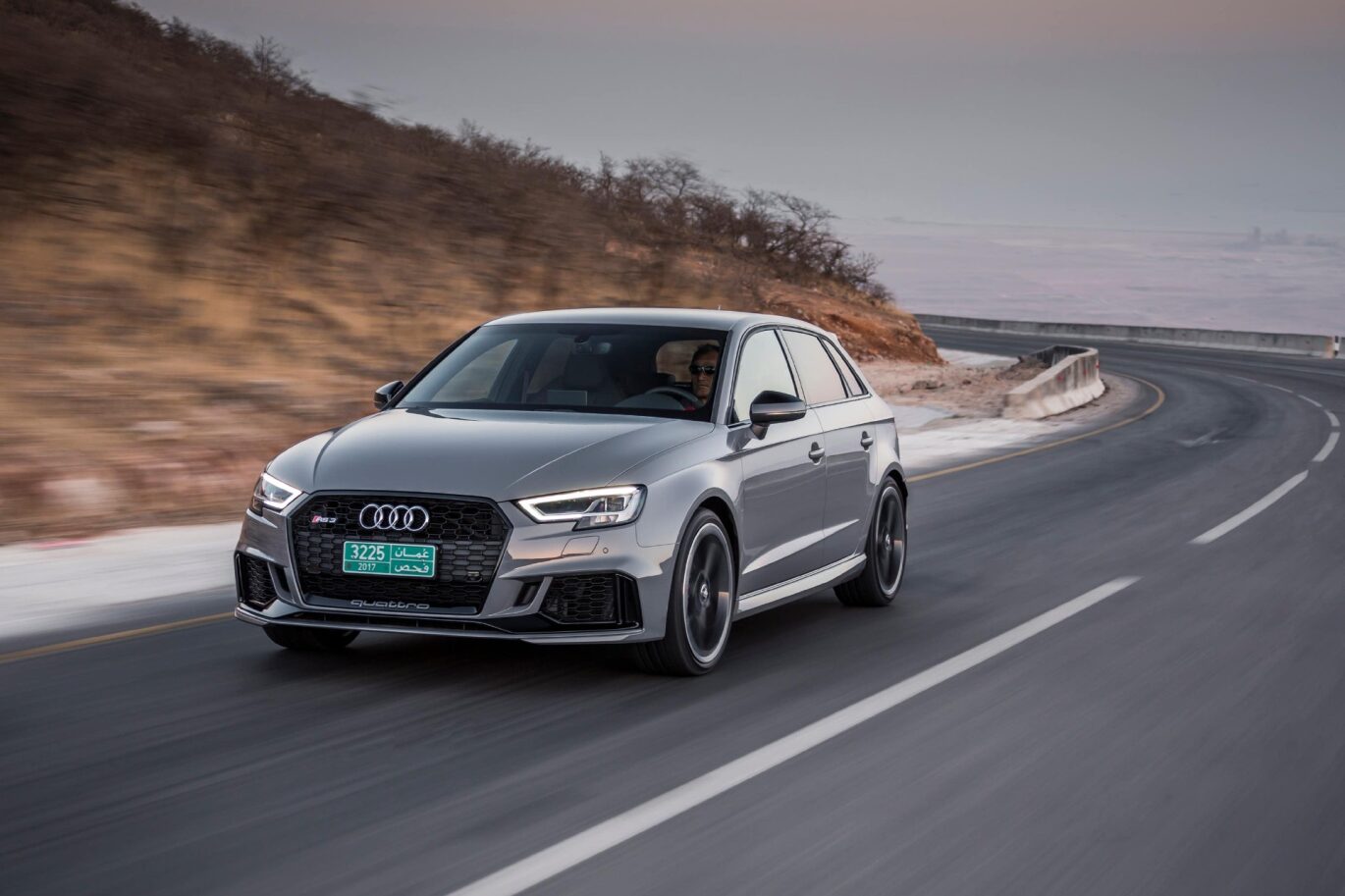 The latest Audi RS3 really does punch well above its weight thanks to a five-cylinder 2.5-litre engine - quite the detach from the run of four-cylinder motors used across the board by rivals. With close to 400bhp it's impressively powerful, while Audi's quattro all-wheel-drive system provides capable and reassuringly solid handling.
It does come with a premium price tag but for many, the added performance will be more than worth the extra outlay.
Mercedes-AMG A45 S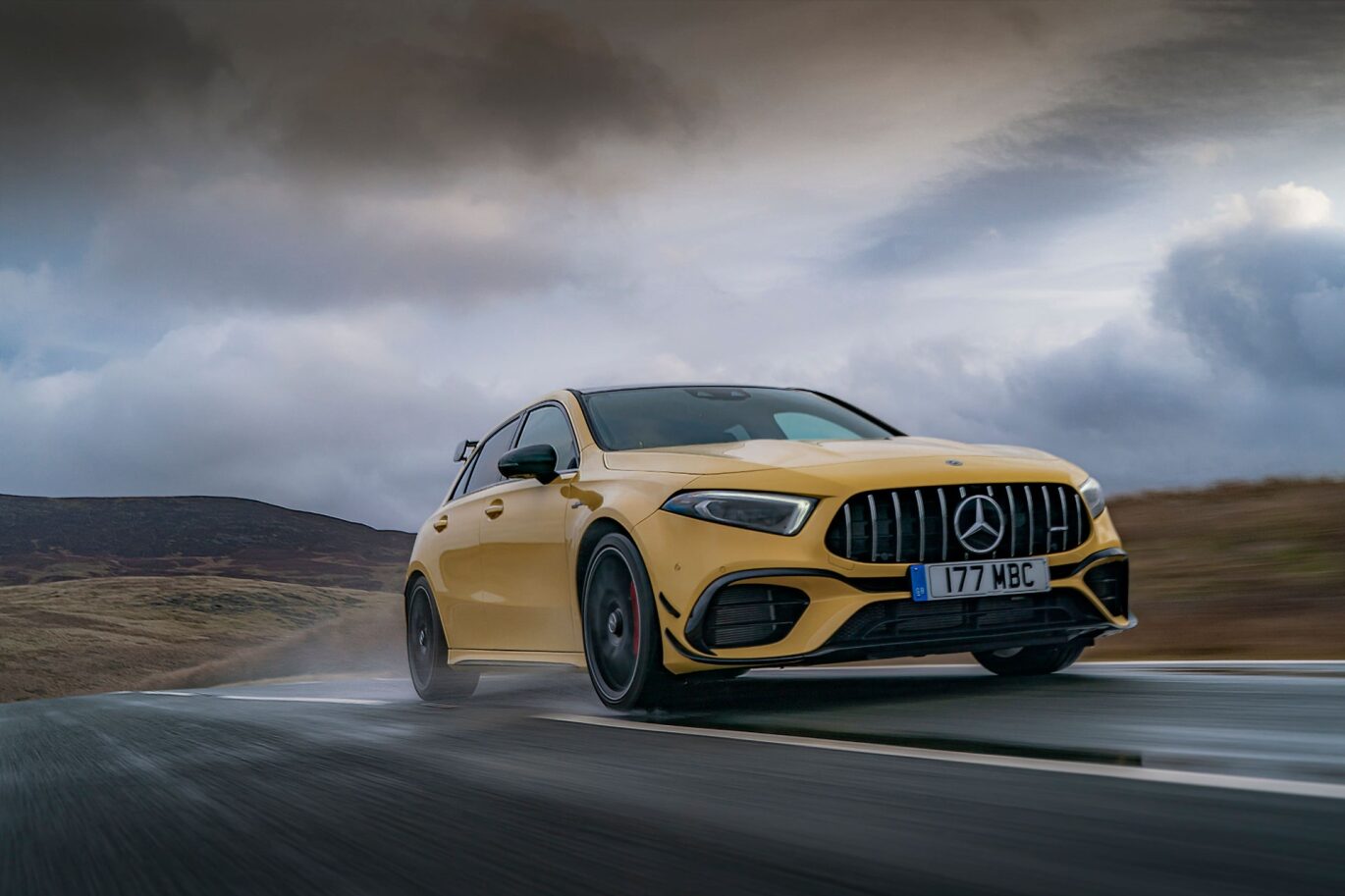 Mercedes really broke the mould when it first introduced the A45, bringing genuinely staggering performance in a package which looked, from most angles, like a normal A-Class.
This second-generation car, however, is a slightly angrier affair. With a huge rear wing and a raucous soundtrack, this 415bhp super-hatch is a car which will outpace many a high-end sports car.
Mini John Cooper Works Clubman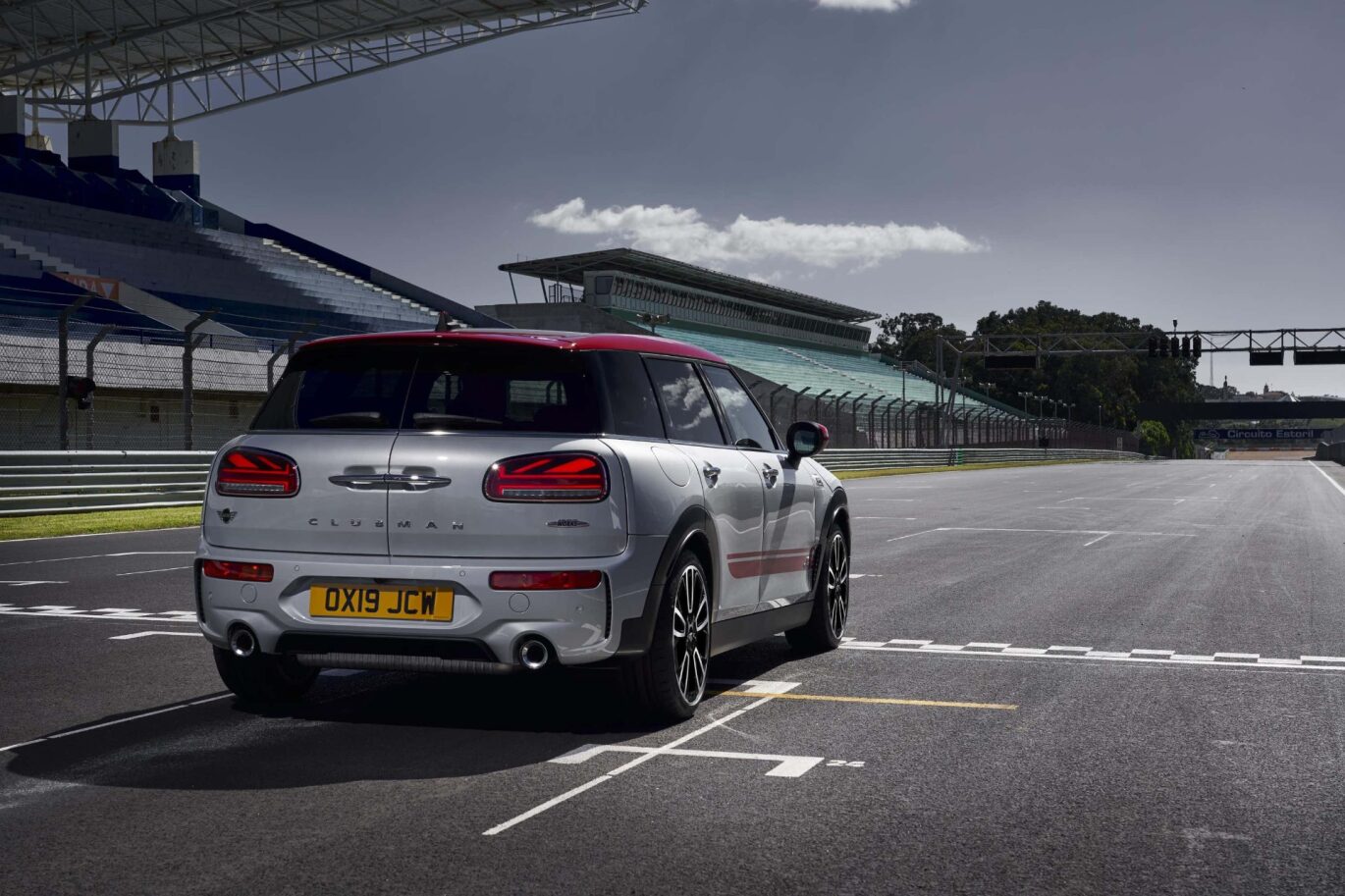 Though Mini is well known for its city cars, the John Cooper Works Clubman is a model which verges more on the performance side of things. With a 2.0-litre turbocharged engine, it's one of the most powerful cars in Mini's range, while all-wheel-drive capability brings added traction.
It's also fitted with a sonorous sports exhaust, while a dynamic bodykit makes this Mini really stand out from the crowd. Though it stretches the hatchback ideal slightly, it still retains much the same dimensions as a standard hatch.
Published: January 19, 2021