Get to Know: Mercedes E Class
Where do we begin with the Mercedes E Class? The E Class is Mercedes-Benz best-selling model. Competing with the likes of the Audi A6, BMW 5 Series and Jaguar XF, personally, it is my favourite of the lot.
Exterior: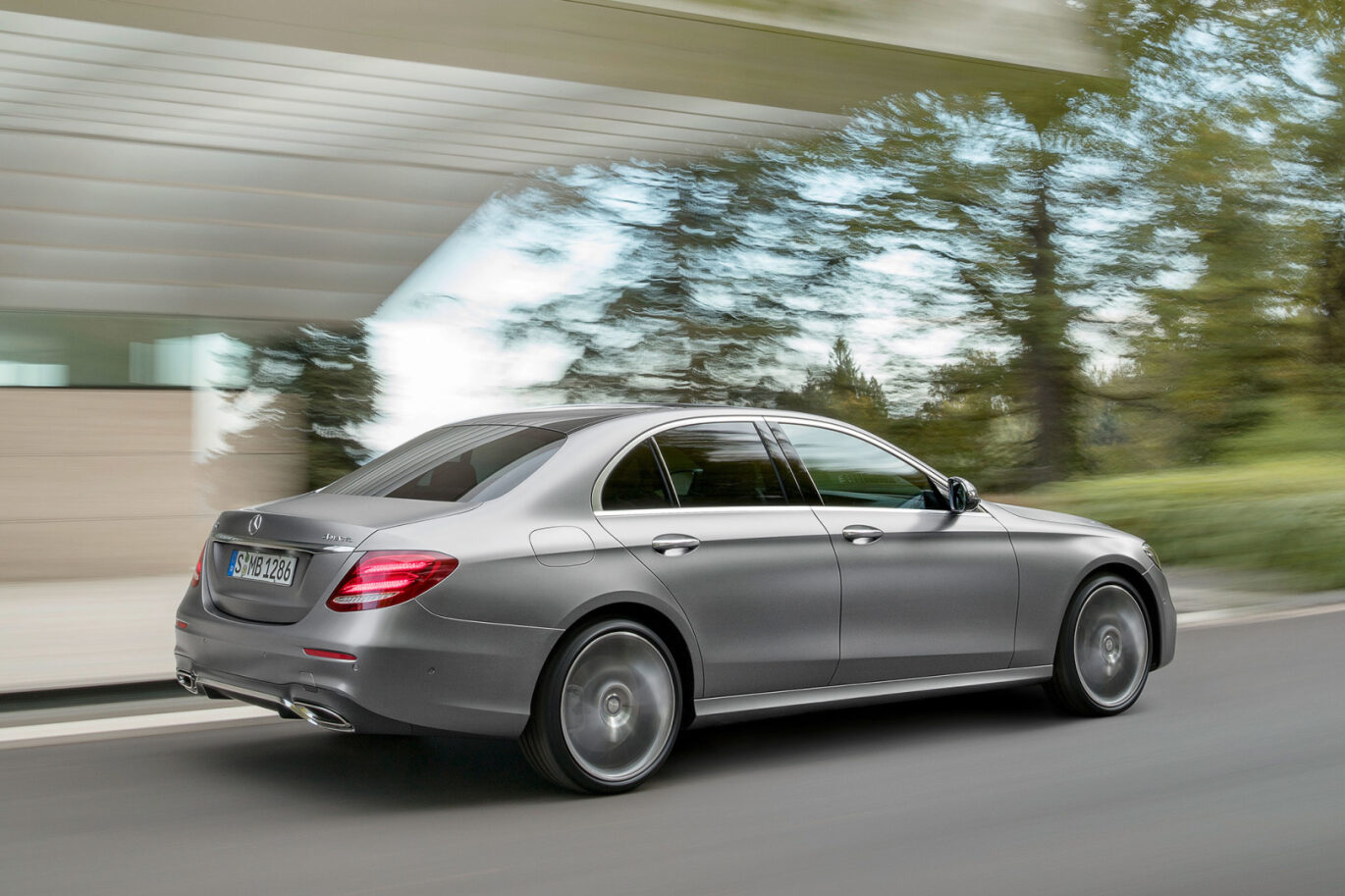 2017 Mercedes-Benz E Class
A new shape E class came last year taking inspiration from its siblings the Mercedes C Class and Mercedes S Class. Looking at the exterior, unlike the new designs of some other German cars, it really isn't difficult to spot the changes. The whole car is a whole lot curvier, you would be forgiven for mistaking it for its cheaper sibling, the C class, from a distance. Aside from the new shapely figure, the E class has also gained an extra 2.6 inches in wheelbase and the total length increases by 1.7 inches. Good news if you are looking for a little more legroom.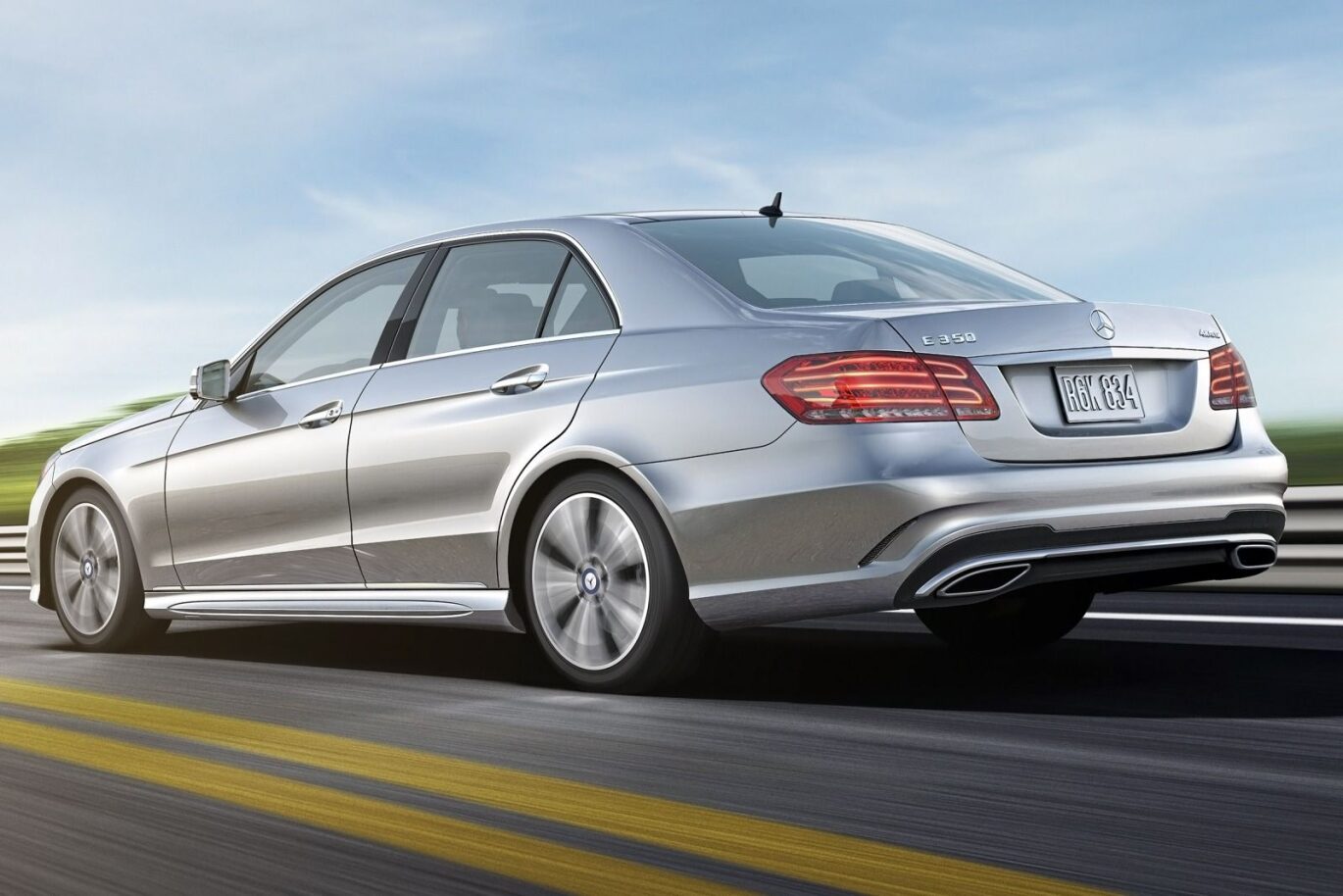 2015 Mercedes-Benz E Class
The previous shape is my personal favourite though. Certainly not a car to be overlooked. This is the shape I think of when I hear E class. A lot less curvy and a little more grown up. Due to the new shape being released this year, you can pick this shape used E Class up for an incredible price.
Interior: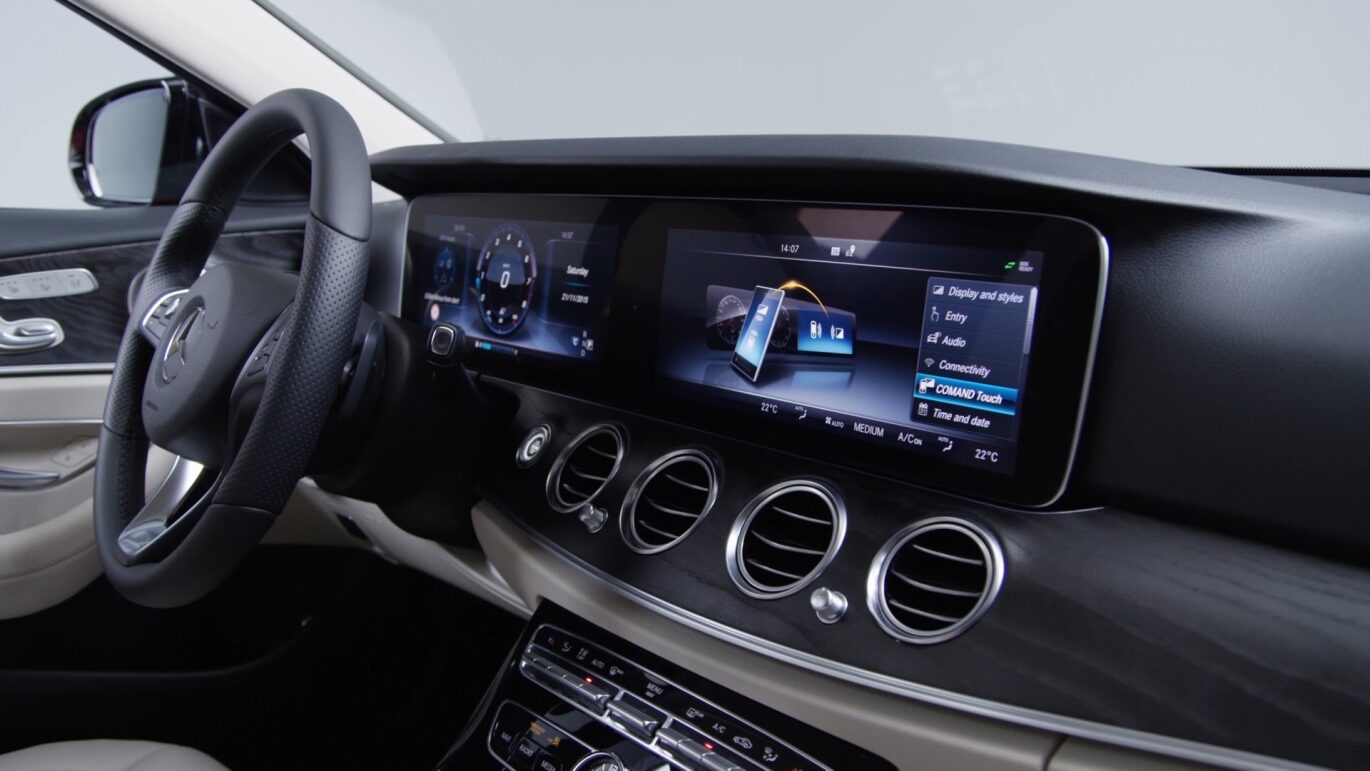 2017 E Class interior
The new interior is where this car pinches ideas from the extremely luxurious S class. The dual display compromising of two 12.3 inch screens is stunning, and it completely changes the feel of the interior from classic E class to something new, playful and fun.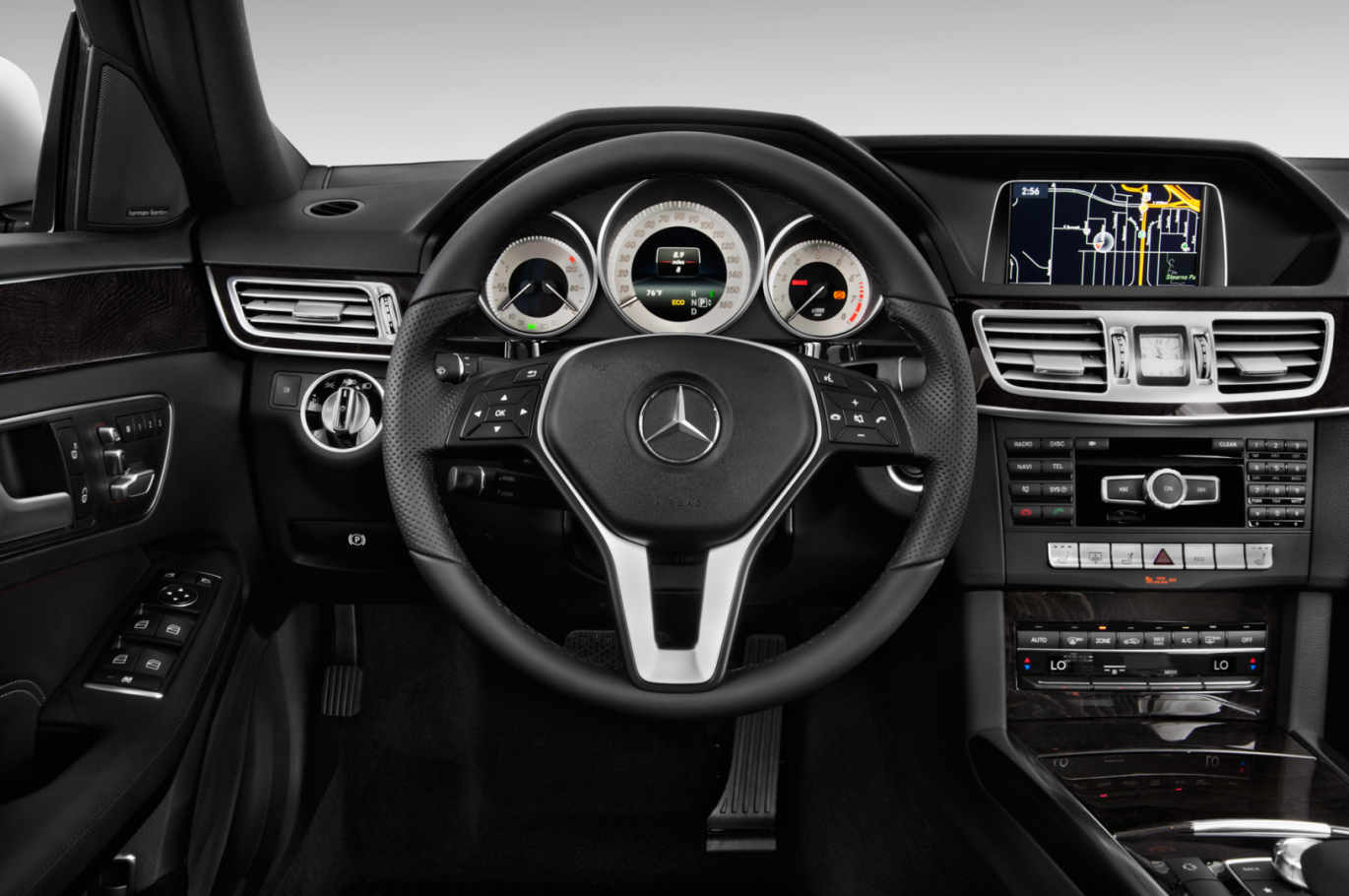 2015 E class interior
With the older E class, like the exterior, the interior is also a lot more squared off and serious. For me, this is exactly how the E class should look, sturdy, well made and it's not so obviously loaded with bundles of fancy new tech.
Tech: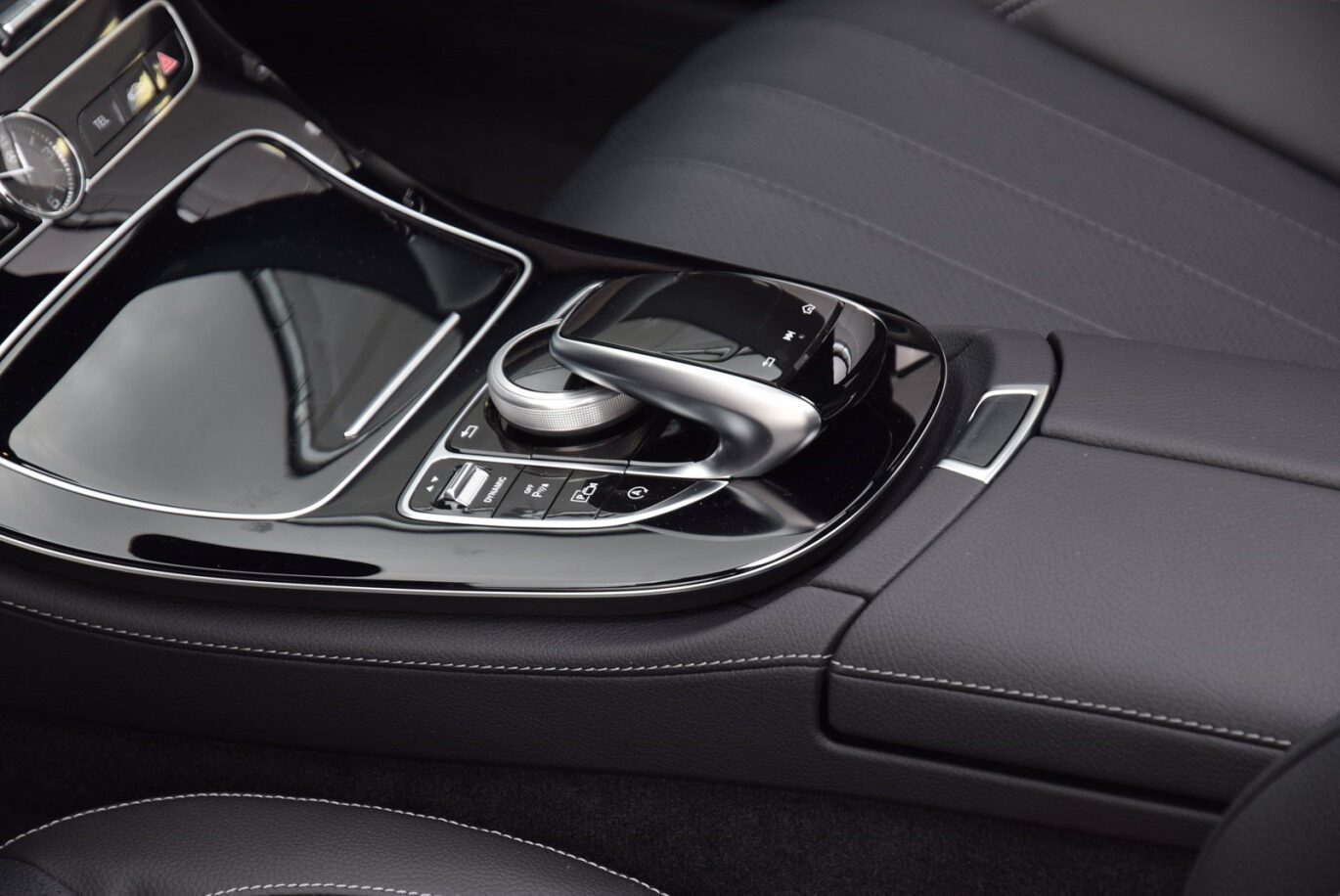 The latest E class comes with the updated COMAND system, loaded with more features, more ways to control and personalise the system and better sharper graphics, controlled via touchpad. There is also an option to add touch-sensitive buttons on the steering wheel to let you control the entire infotainment system from the steering wheel. All of this is great news for tech lovers, but can come as a little overwhelming to the existing E class fans.
One feature I really do like the sound of in the new E class is the option for heated door and centre console armrests. Maybe a little bit of a gimmick that wouldn't really come into any use, but an impressive feature to tell your friends about none the less.
Overview:
Curvy and modern vs classic, I have my favourite, and I'm sure you do too. They are both seriously great options. Both available to purchase now. We have plenty of used Mercedes E class cars in stock at Big Motoring World right now. Take your pick and get in touch now!
Published: May 30, 2017