Maserati reveals 621bhp MC20 supercar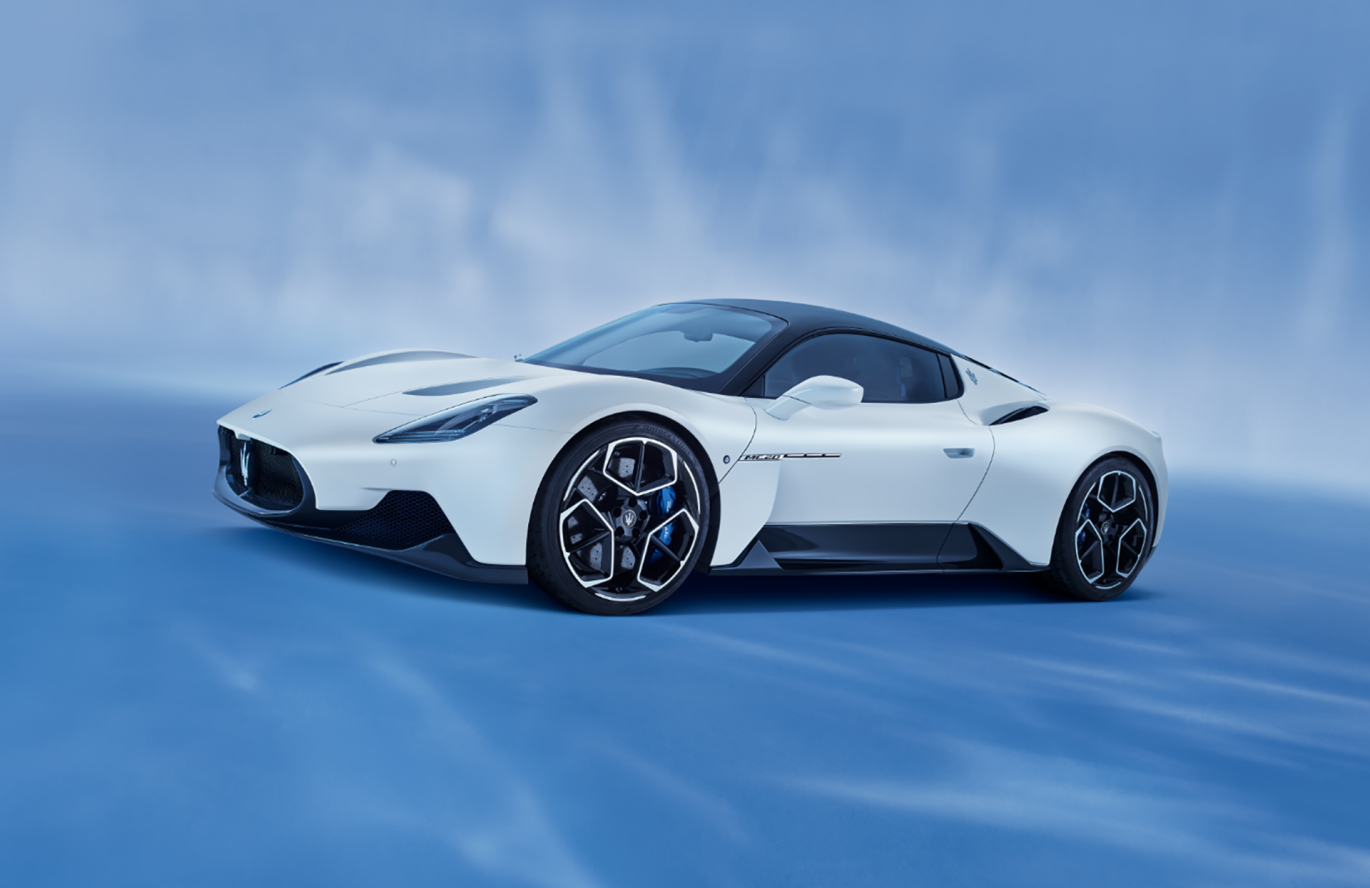 Maserati has debuted its range-topping MC20 supercar.
Set to rival offerings from the likes of Ferrari and Aston Martin, the MC20 packs dramatic styling and equally impressive performance.
It's powered by a 3.0-litre, twin-turbo V6 engine which has been designed completely in-house. Producing 621bhp and 730Nm of torque, it's capable of powering the MC20 to 60mph in just 2.7 seconds and will do over 200mph flat-out.
The exterior design, meanwhile, was developed by Maserati's own Innovation Lab which, the firm claims, has 'one of the world's most advanced dynamic simulators'. It means that designers were able to use virtual models to tailor the car's aerodynamics before testing them in the real world.
The MC20 has been shaped with aerodynamics in mind, which is why it incorporates a clean, uninterrupted design - save for a small rear spoiler. The construction of the vehicle also means that coupe and convertible models can easily be made on the same platform, and it allows for electrification in the future, too.
Inside, the cabin is relatively stripped back yet features a pair of 10-inch screens - one which sits in the place where you'd usually find the conventional dials, and another in the middle of the dash. It's this secondary one which houses the main infotainment offerings.
Elsewhere, there's wireless smartphone charging, a drive mode selector, infotainment controls and even a handy storage compartment under the armrest.
Order books for the MC20 have now opened and first deliveries are expected towards the end of the year.
Published: September 21, 2020