New research project looks to unlock urban autonomous car tech potential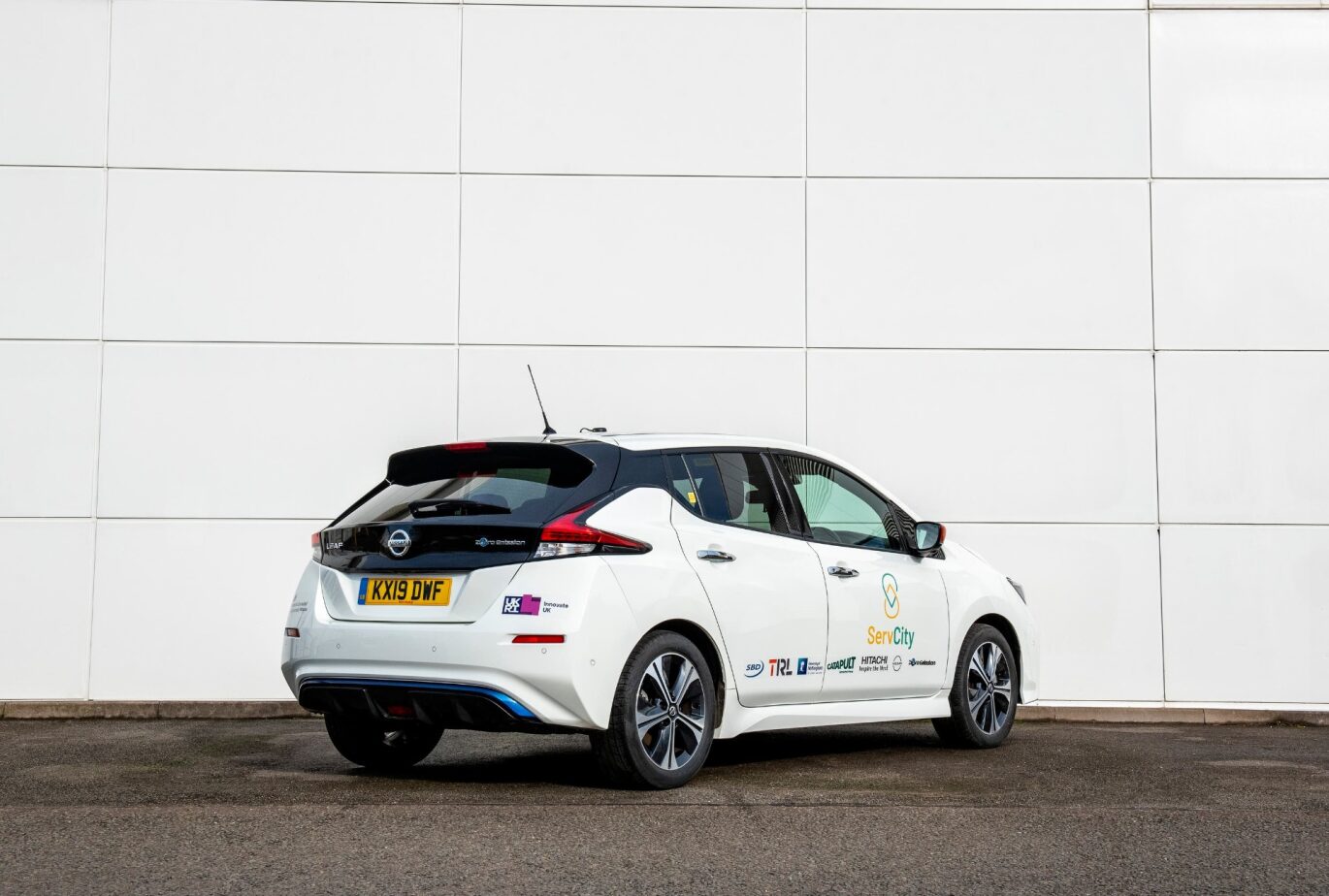 A cutting-edge research project is kick-starting an investigation into how autonomous vehicle technology can be fully integrated into city environments.
ServCity, which is set to be launched this month, is being funded by the government's Intelligent Mobility Fund, but has the backing of five industry partners too: Nissan, the Connected Places Catapult, TRL, Hitachi and the University of Nottingham. It'll look at how autonomous vehicles can best be deployed in cities across the UK.
Bob Bateman (Project Manager) from Nissan said: "We are extremely proud to be a part of the ServCity project and are excited to trial our electric Nissan Leaf as test vehicles. Our Nissan Intelligent Mobility strategy strives to achieve a mobility future that is more electric, more autonomous and more connected and we look forward to working in collaboration with ServCity's other partners to achieve this."
The project will look to build on the previous HumanDrive project. Whereas the SerCity research focuses on urban environments, this project investigated how autonomous cars could be used in rural areas where road markings are fewer and further between. It's these that many autonomous systems rely on to 'see' the road ahead of them.
The new round of research will combine test simulations, end-user experience research and real-world trials to see just how autonomous cars could be used in cities.
Nadhim Zahawi, business and industry minister, said: "If society is to enjoy the benefits of self-driving vehicles, we need to ensure the technology can safely master a complex and lively modern city, with all its obstacles.
"This project, backed by Government funding, will not only help make autonomous vehicles more user friendly, but also give users confidence that they can respond quickly and safely and to all types of challenges they face on the roads."
Published: October 15, 2020