New Volkswagen Golf R released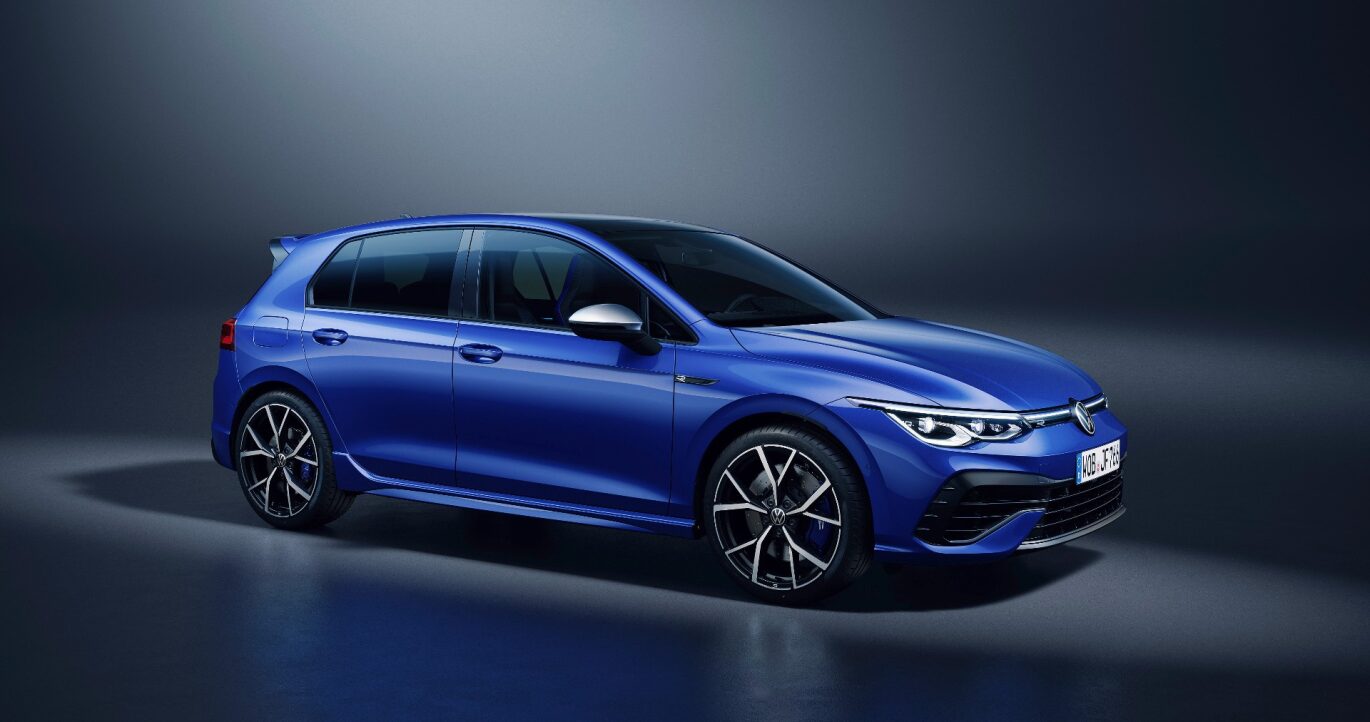 Volkswagen has lifted the lid on its very latest Golf R.
Underpinned by Volkswagen's eighth-generation Golf platform, the new R model brings a 2.0-litre turbocharged petrol engine with 316bhp - nearly 20bhp more than its predecessor - which results in a 0-60mph time of 4.5 seconds and a top speed of 155mph.
When it comes to the exterior, Volkswagen has graced the R with a sporty bodykit and a range of high-gloss black elements, as well as an illuminated blue bar above the grille.
As standard, the R receives 18-inch alloy wheels, matt chrome mirror housings and a sportier, lower ride height. There is the option to add 19-inch alloy wheels too, as well as semi-slick track tyres.
Inside, the R boasts the same high-technology interior as the standard Golf, bringing a 10-inch infotainment system and a digital dashboard setup as standard. There's also a leather steering wheel and sports leather seats.
A new all-wheel-drive system can actively distribute the engine's torque to the wheels with the most drive in order to better maintain traction, though selectable drive modes can adapt how the system works. For instance, 'Drift Mode' can put all of the car's available power to the rear wheels.
The car's ride height has been dropped by 20mm over the regular Golf, while the suspension system as a whole has been stiffened to provide additional support in the bends.
The new Volkswagen Golf R has gone on sale in Europe this week.
Published: November 17, 2020