The 9 best road trips in Europe


North Coast 500 - Scotland
The 9 best road trips in Europe
There's nothing like exploring the open road in Europe: taking in beautiful landscapes at your own pace, following a customised itinerary, and stopping whenever you discover the most perfect viewpoint. Travelling with your own vehicle gives you the ultimate level of freedom and flexibility and makes straying off the beaten track so much easier.
But with so many different countries in Europe – many within driving distance from the UK – each offering unique cultures, landscapes and sites to explore, where should you go? Well, we've written this guide to the 9 best road trips in Europe to help inspire ideas for your next adventure, and give you tips on how to plan for it.
Romantische Strasse, Germany

Translated from German as the 'Romantic Road', this scenic 261-mile route will make you fall in love with Germany. The drive through the Southern states of Bavaria and Baden-Württemberg takes you past historical castles, traditional towns, and beautiful wine country, and ends up in the magnificent Alps. Start off in Würzburg and make a visit to the UNESCO-listed Residential Palace before experiencing the medieval charm of Tauberbischofsheim, Rothenburg ob der Tauber, and Augsburg. Visit the majestic fairytale castle Neuschwanstein before indulging in some delicious German food and beer in Füssen at the foot of the Alps.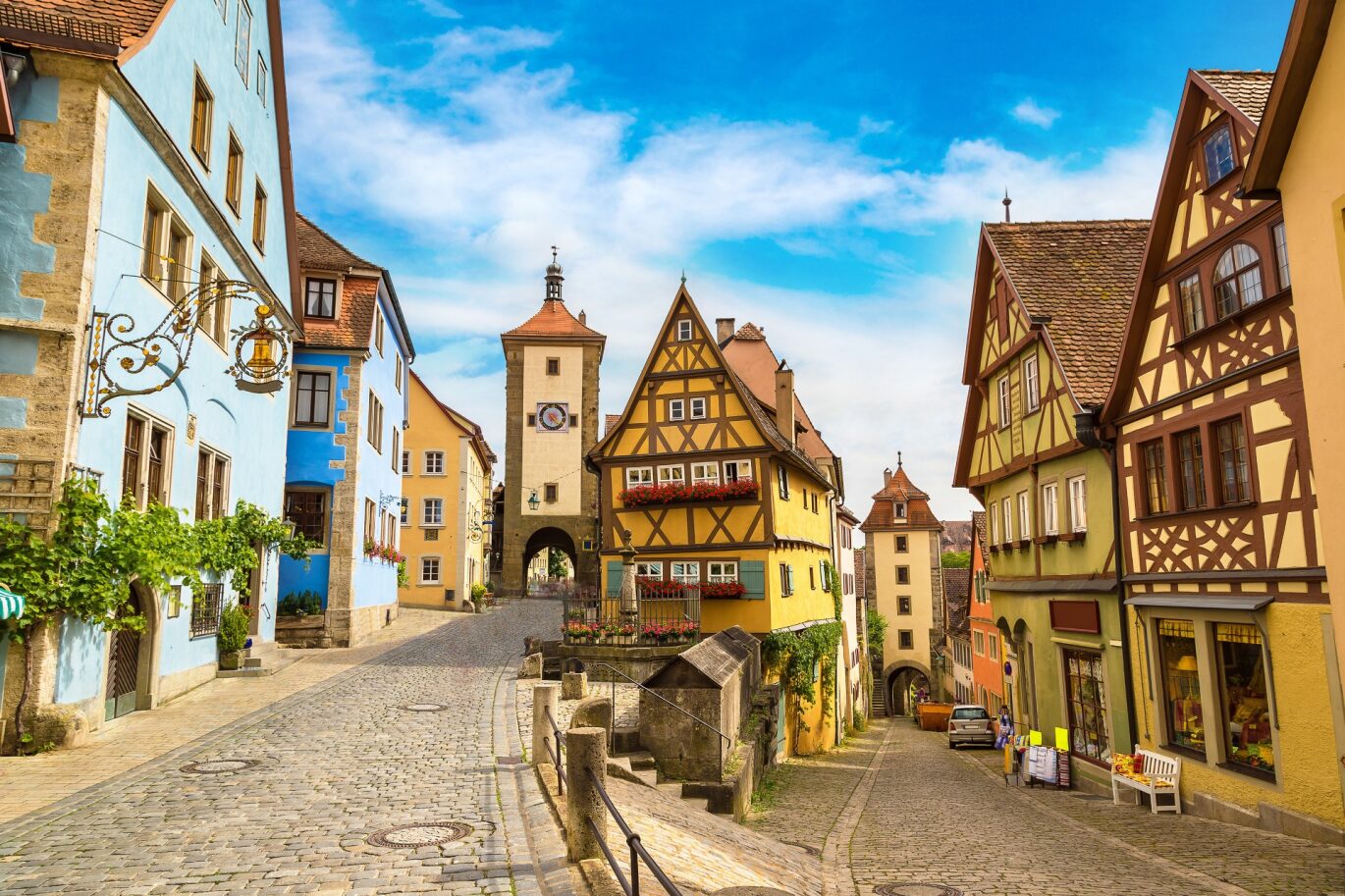 Rothenburg ob der Tauber - Germany
Tuscany, Italy
World-renowned for its stunning beauty, a road trip through Tuscany offers a truly breath-taking experience. With so much to see and explore, you can easily spend a couple of weeks hopping from town to town, gorging on delicious food and wine, exploring the region's wealth of art and history, and taking in landscapes that range from rolling hills, beaches, and vineyards. You can spend a couple of weeks exploring the main cities of Florence, Pisa, and Siena, before heading off with a car to less-visited towns to experience authentic Tuscany.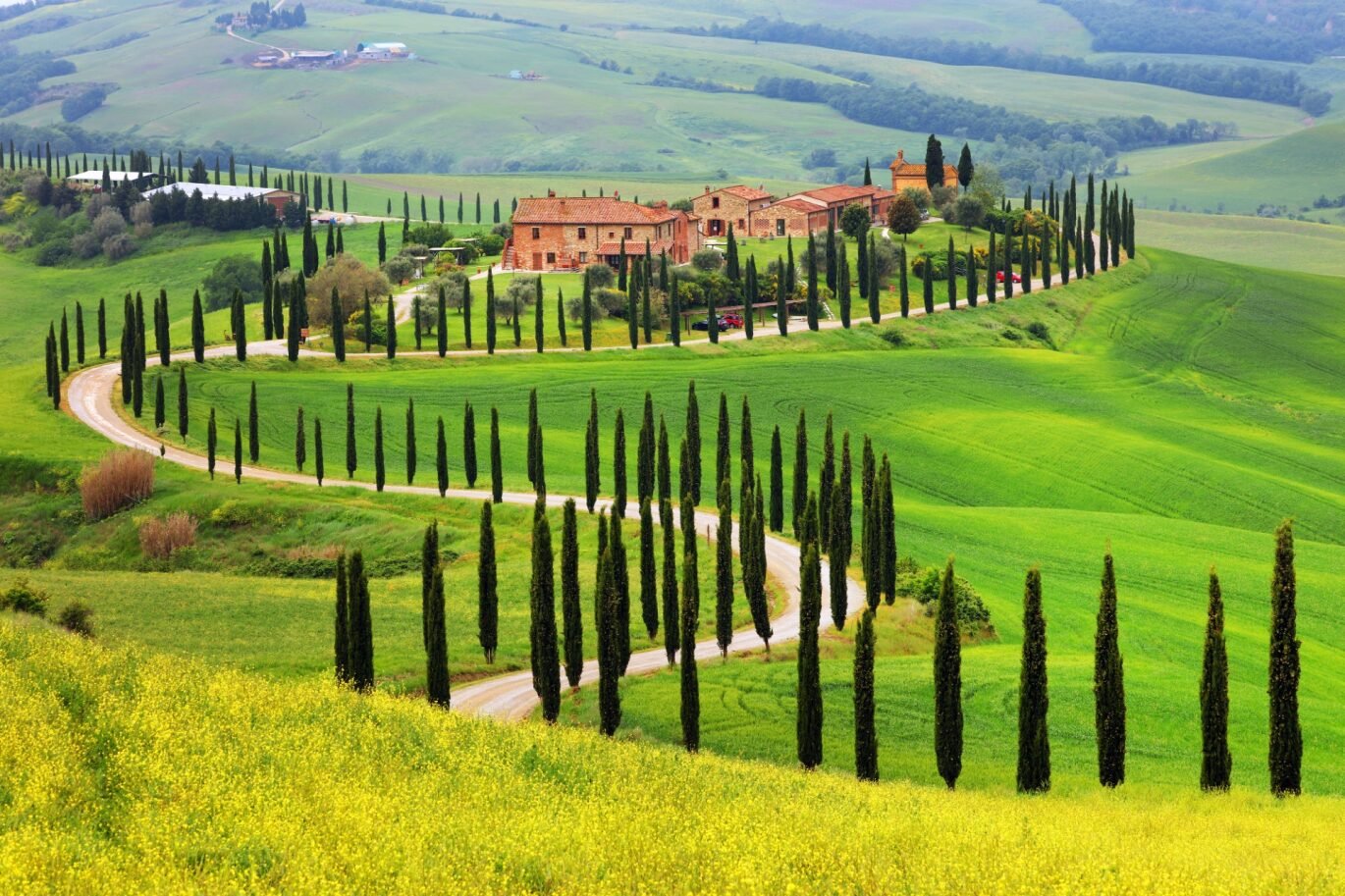 Tuscany - Italy
The Portuguese Coast
Portugal is blessed with a beautiful coastline that is perfect for a scenic road trip. Starting off in Porto, take a couple of days to explore the city's rich cultural heritage, picturesque cobble-stone streets, and charming riverfront quarter before making a day trip to the drop-dead gorgeous Douro Valley. On the way down to Lisbon, stop off at Aveiro, the 'Venice of Portugal' and experience the fishing town of Nazaré that also doubles as one of the world's best surf spots. Take a day to visit the UNESCO-listed site, Sintra, just 25km from Lisbon, and have a wander through the castles, royal palaces, forts, gardens, and historical estates nestled in the mountains. After a few days wining and dining in the capital, head down the beautiful coast to the Algarve for a few days deserved rest.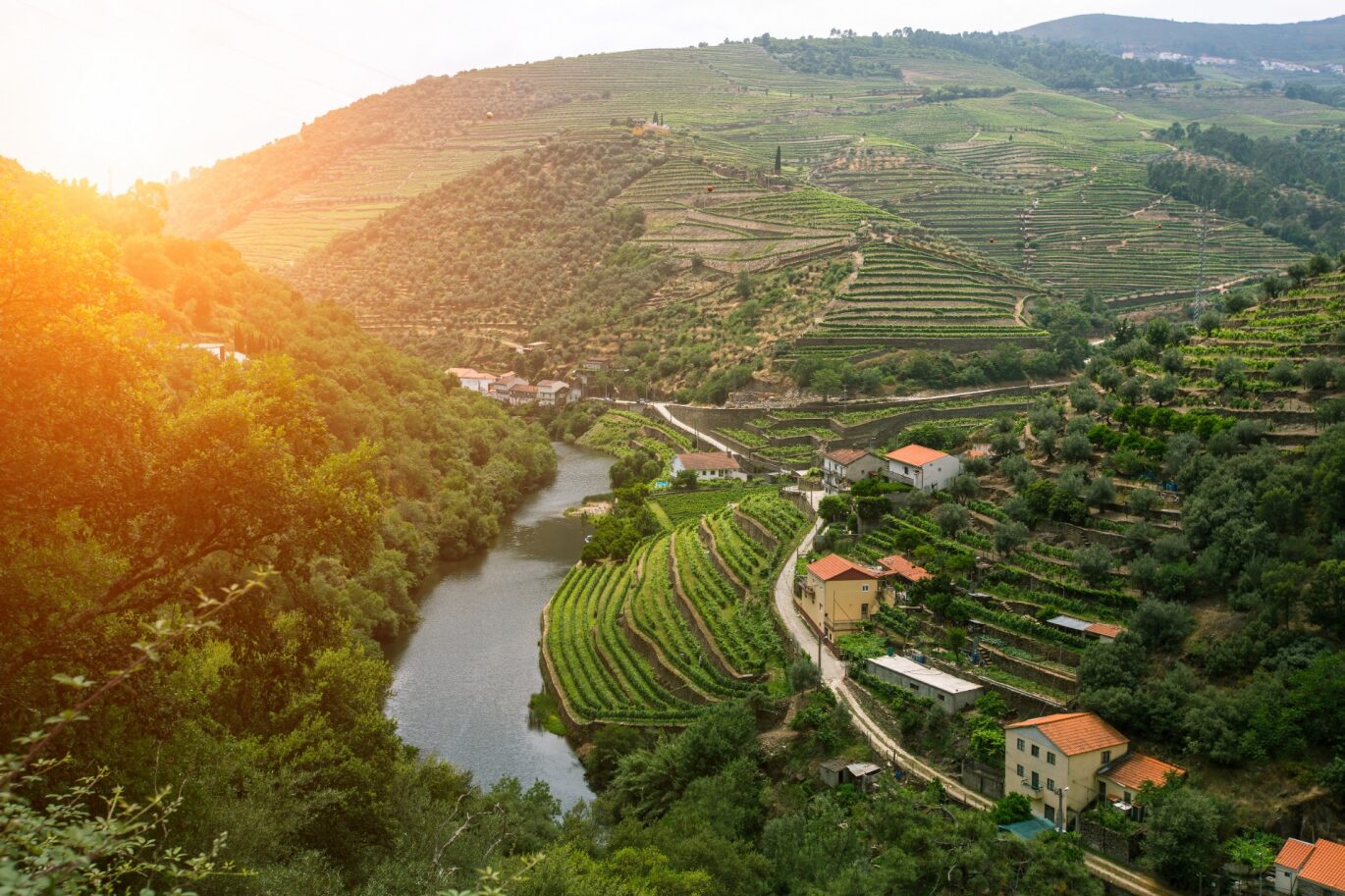 Douro Valley - Portugal
Ring Road – Iceland
A drive around Iceland's famous ring road is an absolute must if you want to see all the natural splendour of Iceland. This 828-mile route starts from the quirky capital of Reykjavik and covers much of the country including many of Iceland's most well-known sites in the Golden Circle, such as Thingvellir National Park, the Geysir geothermal park, and the spectacular Gullfoss waterfall. Continue on the ring road to explore the country's breath-taking geological wonders, including dramatic canyons, glaciers, mountains, and volcanic craters.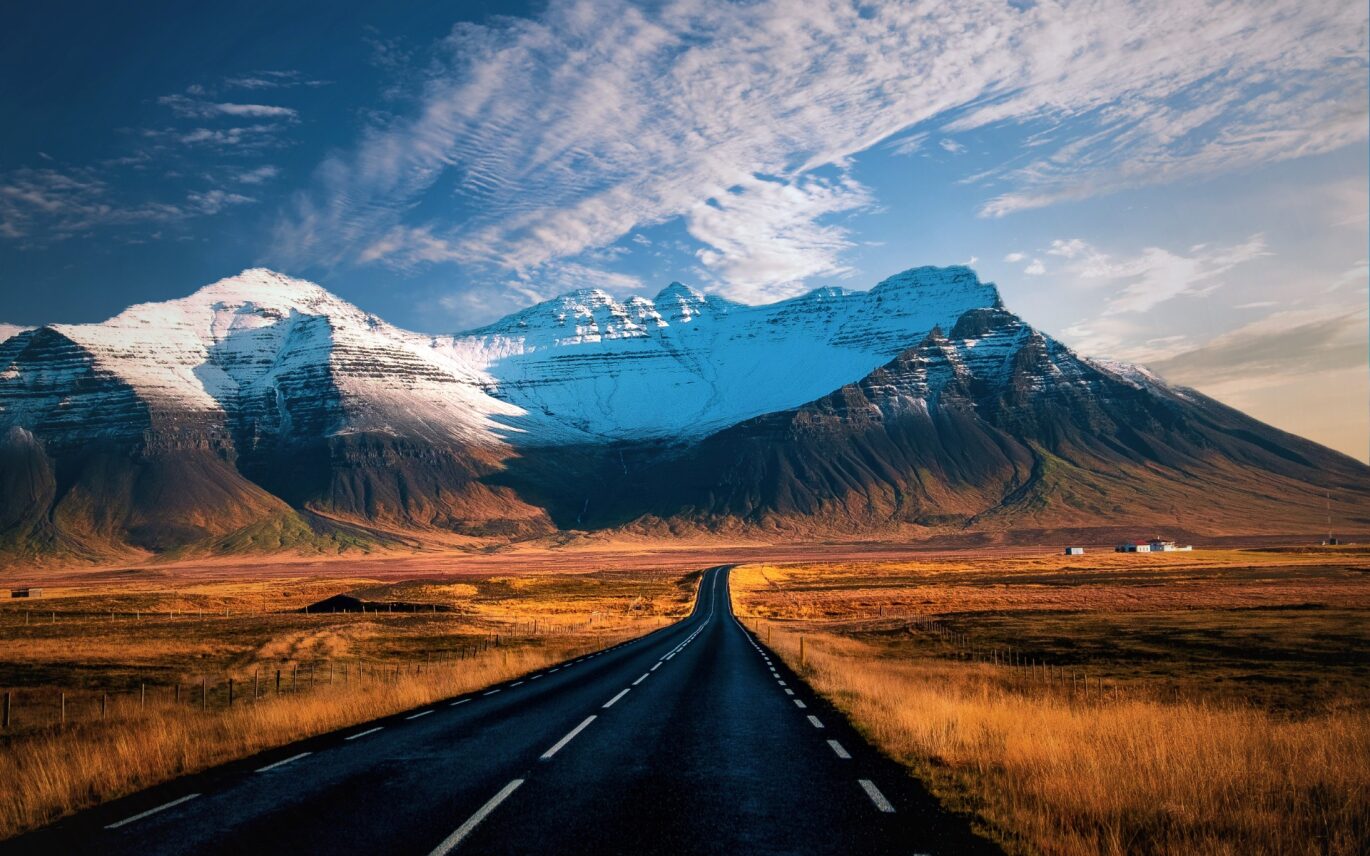 Ring Road - Iceland
Northern Norway

A drive along the coast towards northern Norway is nothing short of epic. Starting off in the city of Bergen, your route will take you past majestic fjords and through mountain villages and waterside towns offering the freshest seafood you've ever eaten. Along the way, take the otherworldly Trollstigen – or Troll's Path in English – a mountainous road comprising 11 hairpin bends, incredible waterfalls, and devastating views. Further north, the iconic 5-mile Atlantic Road connects tiny islands with dramatically curving bridges, making for a road trip to be truly savoured.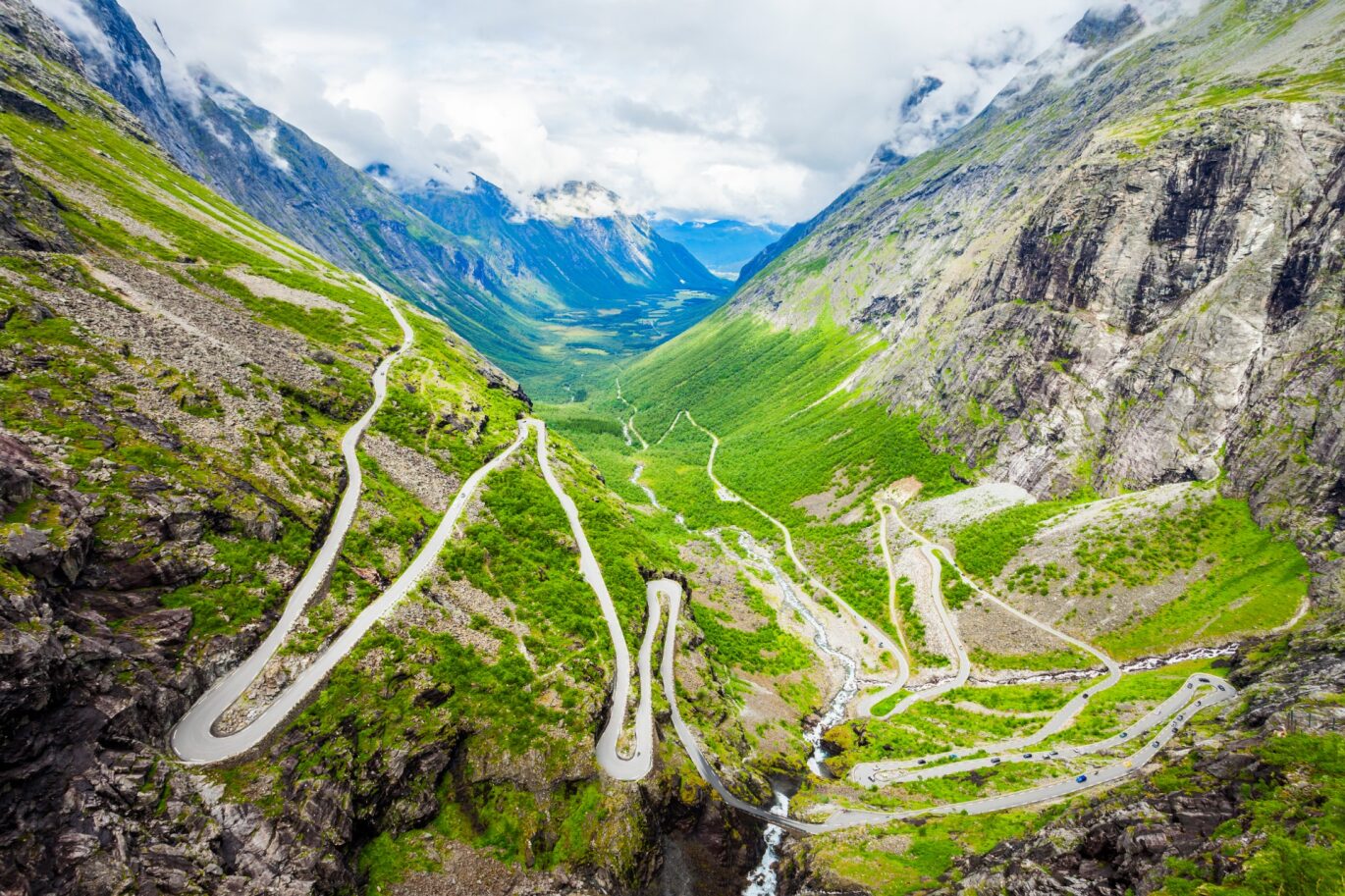 Trollstigen - Norway
Ring of Kerry, Ireland
The 111-mile Ring of Kerry is well known for a reason – taking this loop in south-west Ireland around the Iveragh Peninsula will reward you with stunning views of the lakes, mountains, beaches, and bays that make this part of Ireland so picturesque. En route, you can explore the Skellig Islands, Cahergal Stone Fort, Kells, Ross Castle and Kilarney National Park, while in the evenings sit back in a cosy pub with a pint of Guinness after a satisfying day's drive and exploration.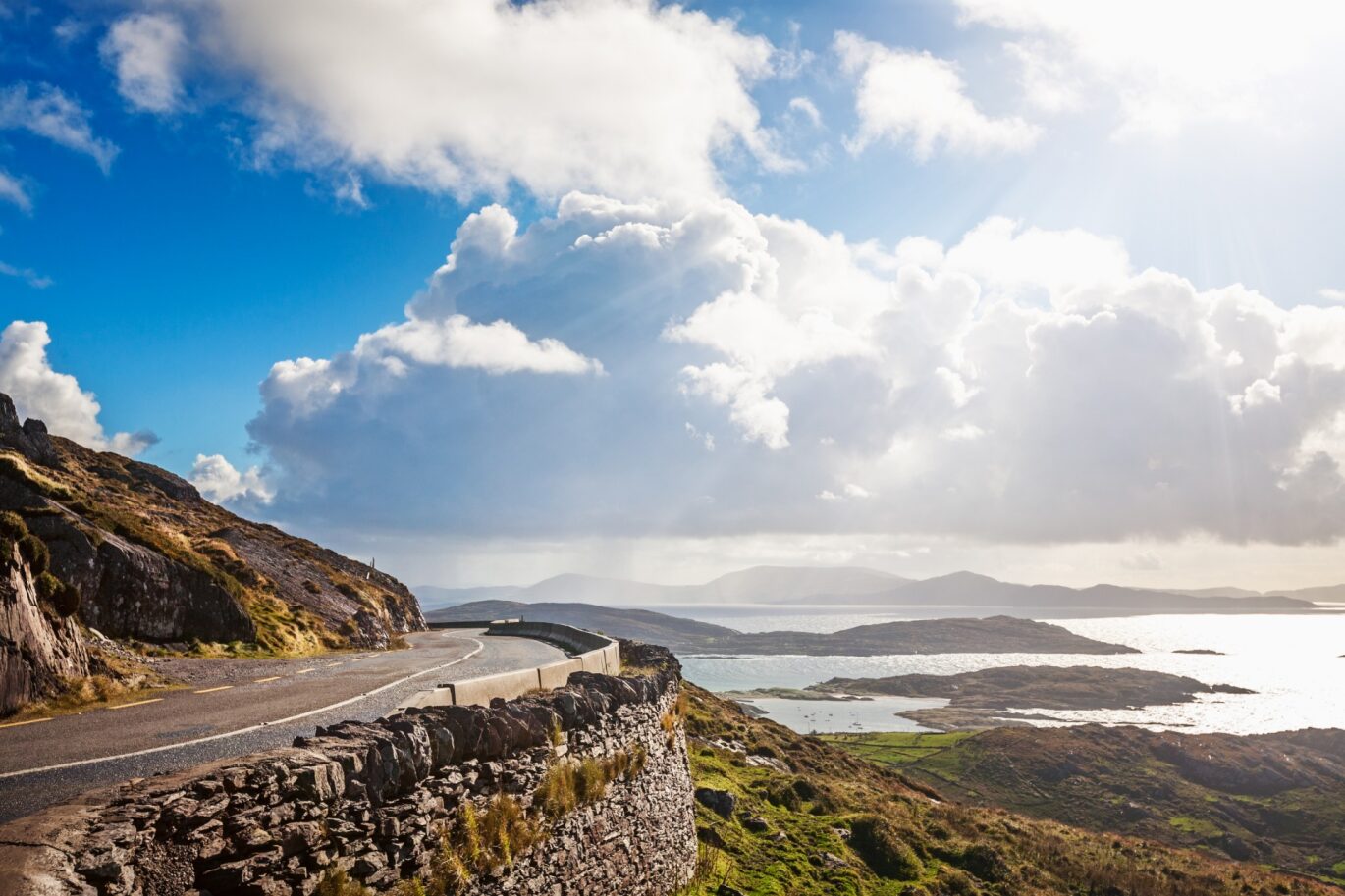 Ring of Kerry - Ireland
The Scottish Highlands
The North Coast 500, a circular route along the Scottish coast, delivers a mix of lochs, caves, and castle ruins on its pathway through Scotland's jaw-dropping scenery. The 516-mile route starts in Inverness, taking you to the quaint highland villages of Applecross, Torridon, and Ullapool where you can peer across to the Isle of Skye and the Outer Hebrides. The narrow roads will then take you to gorgeous northern coast of Scotland, including John o' Groats, before heading back down to Inverness.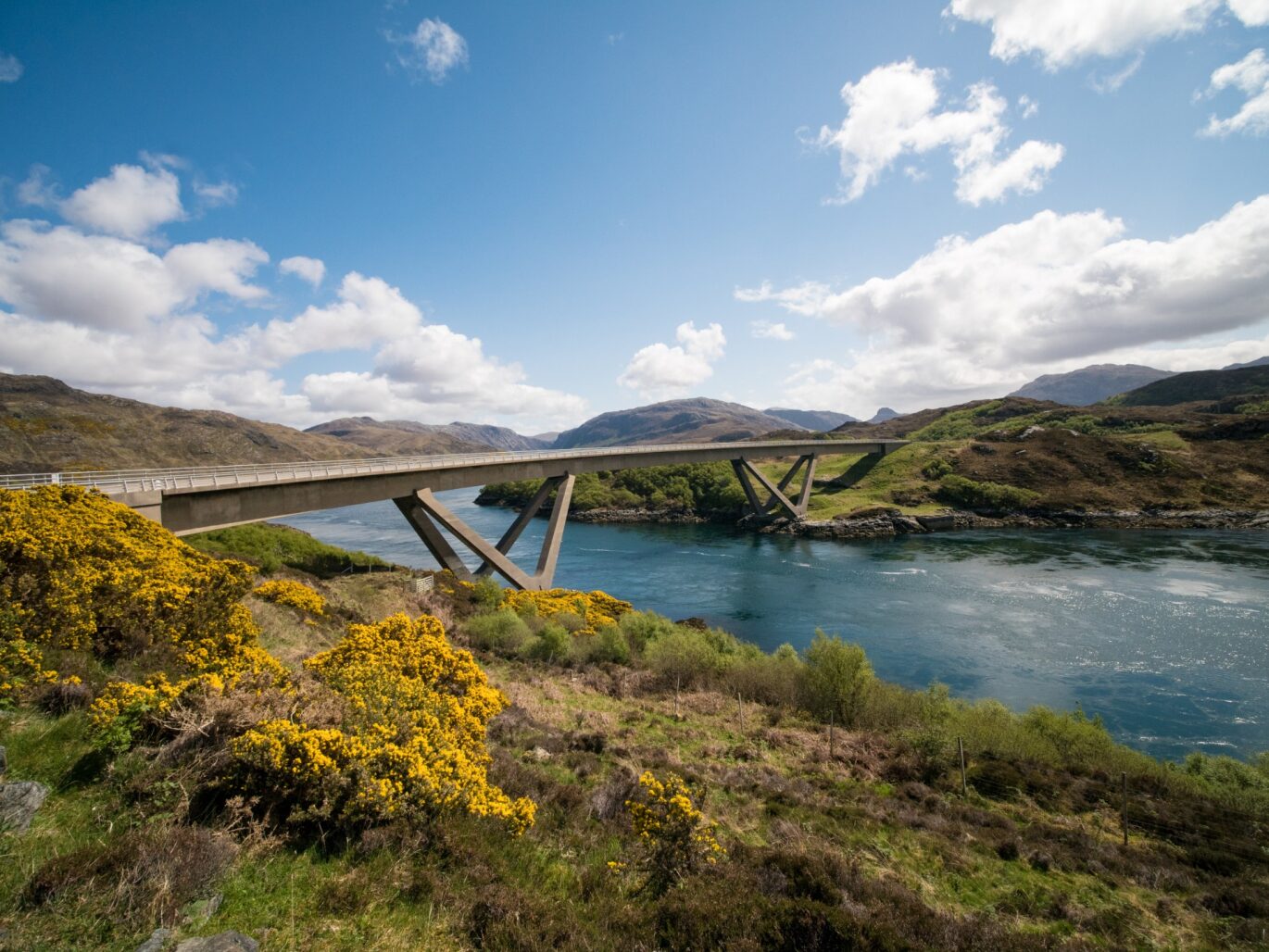 North Coast 500 - Scotland
Catalonia, Spain
The Catalonia region in Northeastern Spain boasts the popular city of Barcelona, well known for the pedestrianised street La Rambla, the stunning Gothic Quarter, and Gaudí's extraordinary landmarks. With a car, there's so much more to explore on your own schedule, including sun and sea of the Costa Brava, the ancient monasteries on the Cistercian Route, and sleepy villages in the bucolic countryside.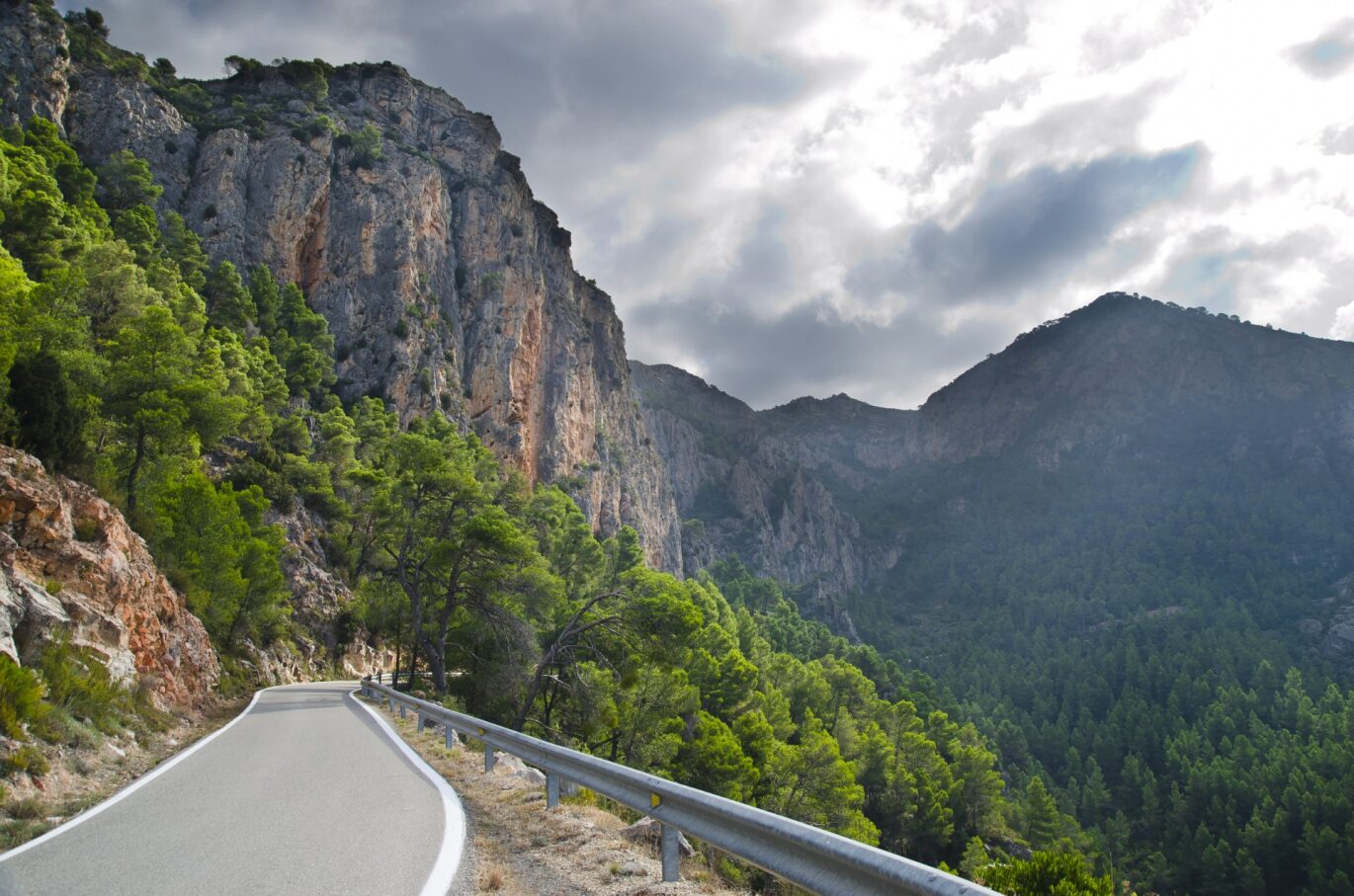 Catalonia - Spain
Route Napoleon, France
Follow in the footsteps of Napoleon on this scenic 200-mile route that follows the General's march from Elba to Grenoble in 1815. Starting off in the glamorous French Cote D'Azur, you can spend a couple of days living in up in Cannes or Saint-Tropez, before taking the smooth drive to the foot of the French Alps while enjoying incredible mountain vistas, stopping by sparkling rivers, and immersing yourself in wonderful nature.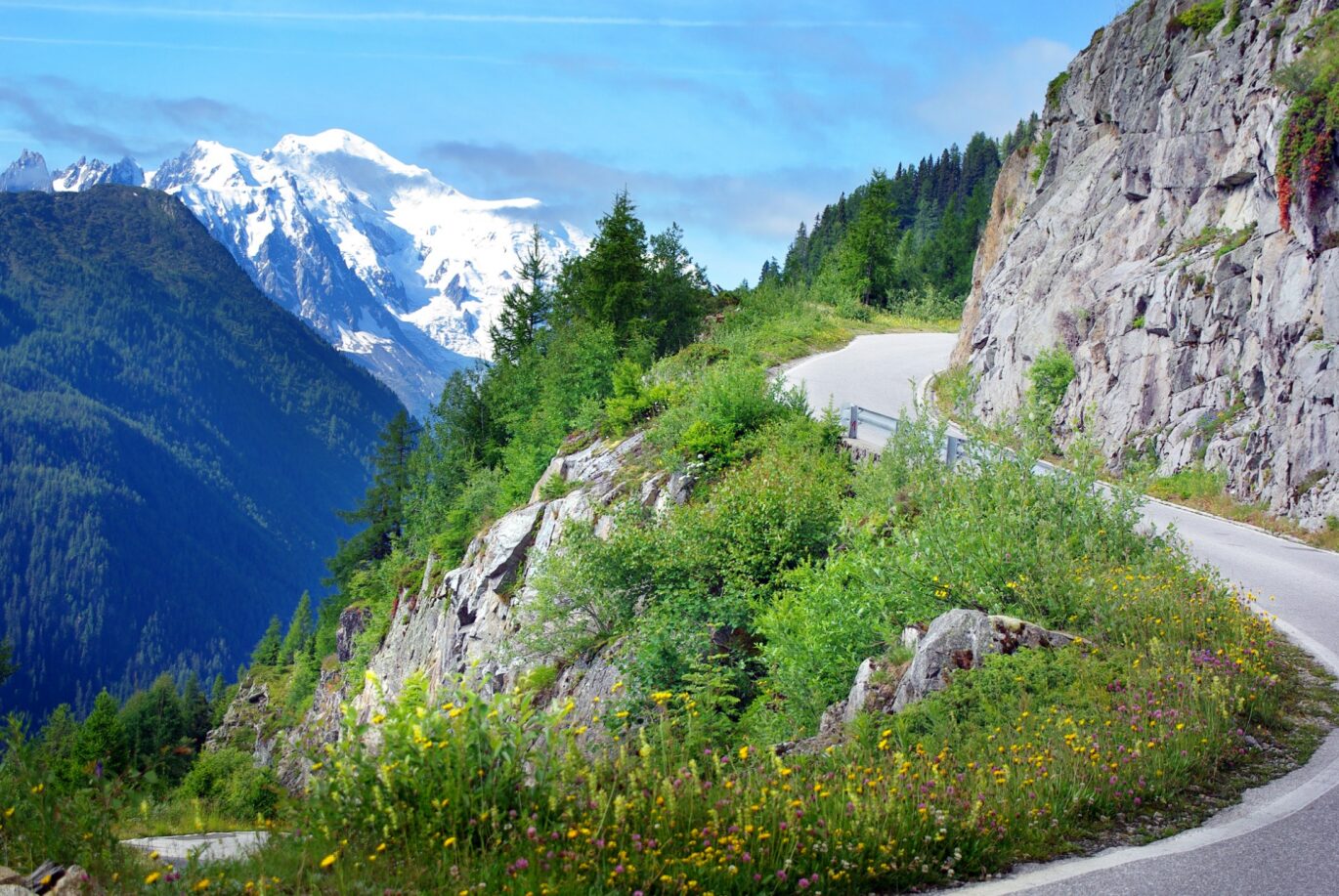 French Alps - France
Planning your trip
Now that we've whet your appetite, and you have an idea of where you want to go, it's time to start planning for your next European road trip adventure. Whether you decide to head to Europe via the Channel Tunnel or ferry, or take a flight over and then hire a car, it's important to make sure you're adequately prepared for driving in Europe.
Drive your own car or hire one?
Whether you decide to take your car from home or hire one depends on your destination, how long you expect to be driving for, and the comfort and condition of your existing car.
Firstly, if you plan to drive your existing car, make sure it's in good shape by doing a simple maintenance check, including checking the tyres and oil and coolant levels. For ultimate peace of mind, get it serviced before you go, and make sure your MOT is valid for the whole time you are away. Check if your car insurance covers driving in Europe and breakdowns, and if not, ring up your insurance company to let them know and update it.
If you choose to hire a car, make a reservation prior to your arrival otherwise you might find availability is limited once you get there. Carefully check the condition of the car especially tyres, headlights and windscreen wipers, and request another car if it's not up to standard. Before you drive off, take a photo of any small damage such as dents or scratches so you have photographic evidence if the rental company thinks you are responsible once you drop the car off at your final destination.
Essentials to bring along
When you drive in Europe, you might find that legal requirements differ from back home, so if you are taking your own car, do some prior research on the particular countries you plan to travel through. For example, some countries require you to travel with safety equipment such as a reflective vest, hazard signal, portable fire extinguisher and first aid kit. Don't forget to make sure your license plates display the GB-EU symbol, and if not, get a GB car sticker.
Pack essential documents relating to your car insurance, vehicle registration, travel insurance, and driving permits (check if you need an International Driving Permit). Remember to keep Euros to hand for the toll roads, which you will find are much more common in European countries than in the UK.
And finally – remember to drive on the right side of the road!
Looking for a car upgrade for your European adventure? Check out our large range of used cars available at our Kent supermarkets. Including top models from BMW, Mercedes & Audi.
Published: September 12, 2019