Third-generation Nissan Qashqai details revealed ahead of spring reveal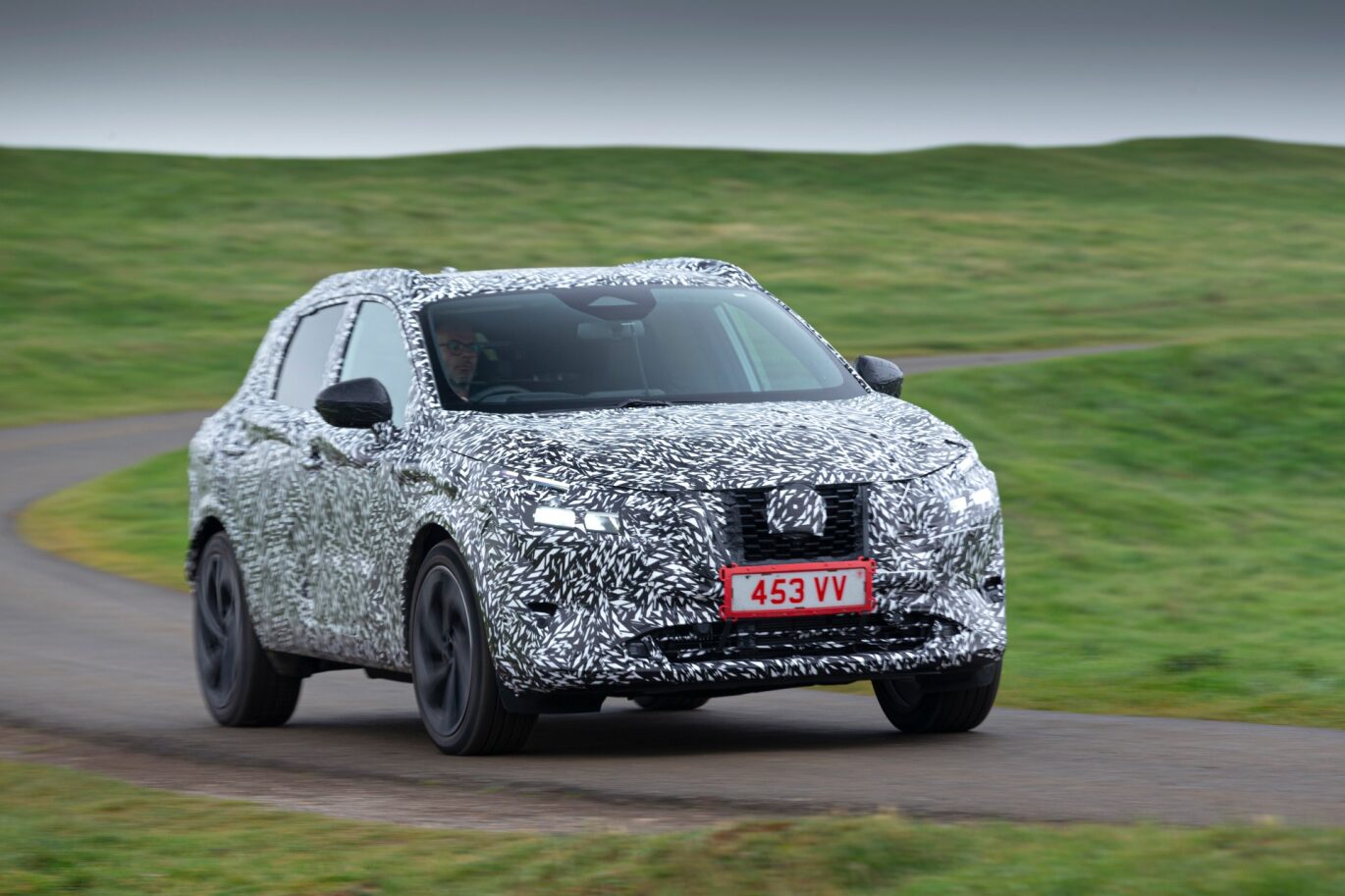 Nissan has revealed details about its upcoming third-generation Qashqai ahead of a full reveal in the early part of 2021.
Currently undergoing testing on roads across Europe, the new Qashqai sits on a brand new platform which was developed by the wider Nissan Alliance. Thanks to more widespread use of lightweight materials, the new Qashqai looks set to be considerably lighter than the car it replaces. The doors, front bumpers and bonnet are all made from aluminium, for example, saving 21kg over the previous Qashqai.
Underneath, the new Qashqai uses an updated MacPherson strut set-up at both front and rear, while all-wheel-drive variants benefit from a more advanced multi-link design.
A 1.3-litre petrol engine with mild-hybrid technology will be available in two different power outputs, with emissions and economy figures due to be announced closer to the car's full reveal.
The new Qashqai will also be available with an e-POWER hybrid system which combines a petrol engine with an electric motor and batteries. Rather than the engine driving the wheels - as is the case in a conventional hybrid - this design uses the petrol motor to charge the batteries instead.
The electric motor, meanwhile, is equivalent in size to those found in fully electric cars, ensuring brisk performance but with the added support of a petrol engine.
The new Qashqai will also feature Nissan's latest ProPilot system, while all cars will come with LED headlights as standard too.
Published: November 27, 2020