Vision Mercedes-Maybach 6 Cabriolet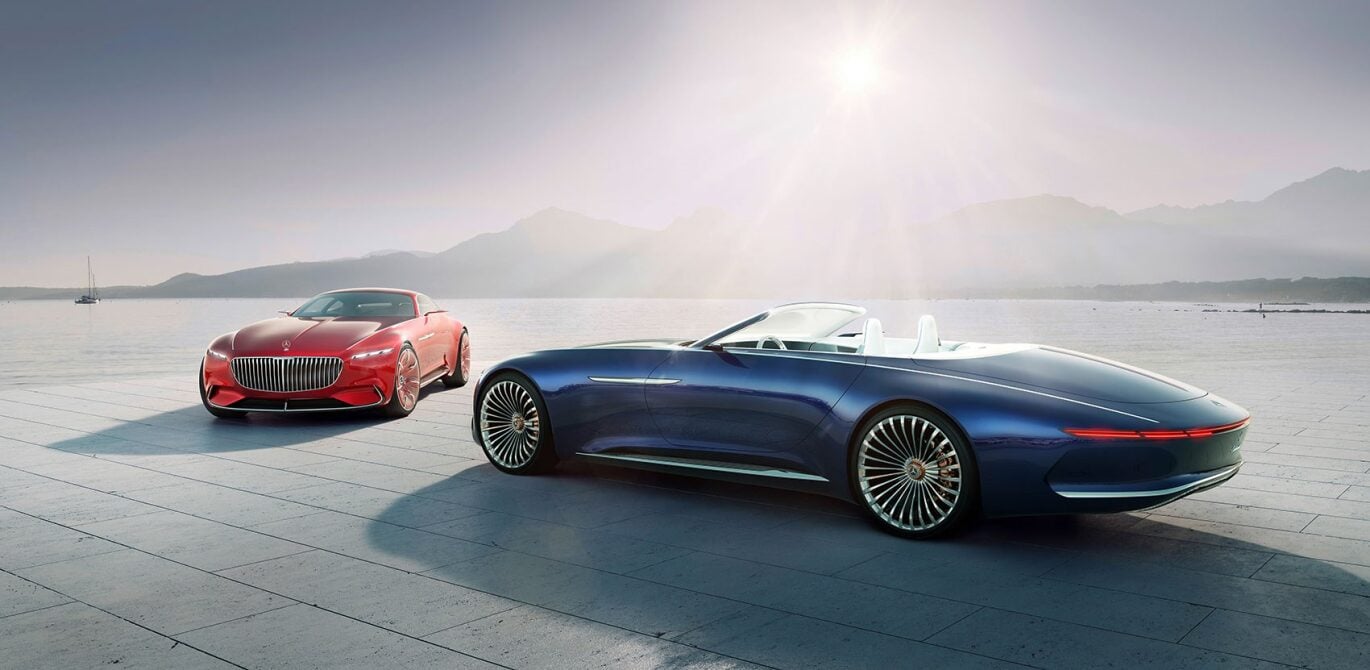 Mercedes-Maybach have done it again! Following the coupe concept last year, Mercedes returned to Pebble Beach to unveil its convertible version of the Vision Mercedes-Maybach 6.
Mercedes say 'The Vision Mercedes-Maybach 6 Cabriolet is a car which, with its sensual, emotionally appealing design and innovative technical concept solutions, defines the ultimate in luxury of the future'. Well, they aren't wrong.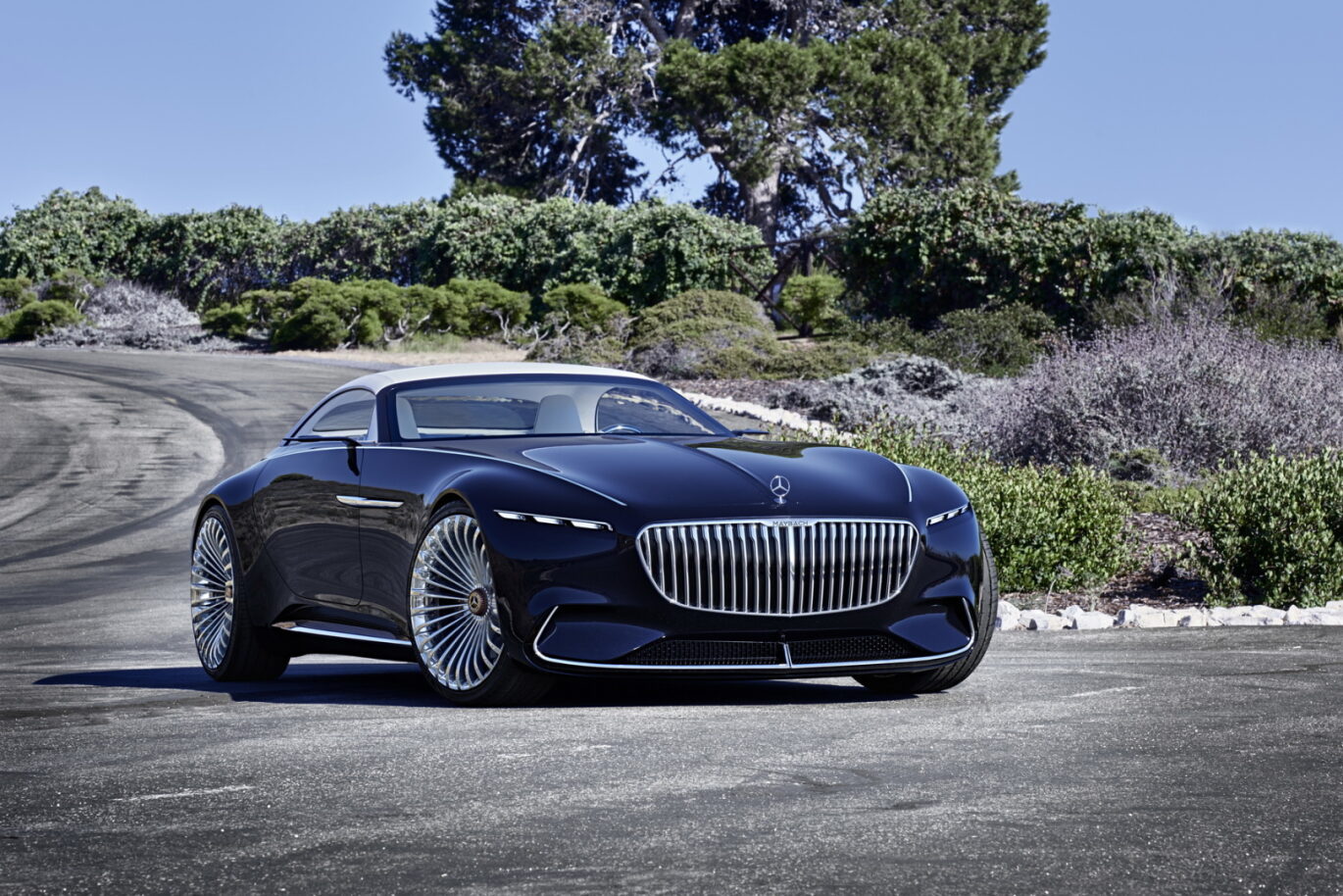 There is no denying the Vision 6 Cabriolet is very pretty to look at. Pretty in a kind of land yacht way, but still, pretty. The cabriolet is said to boast "breath-taking proportions" at 5.7m long and 2.1m wide; it definitely does that.
Mercedes say that the big radiator style grill was inspired by a pinstripe suit – whatever that's supposed to mean.
The rich blue paint named 'Nautical Blue Metallic' goes perfectly with the hints of rose gold from the centre caps on the enormous 24-inch wheels and roof stitching.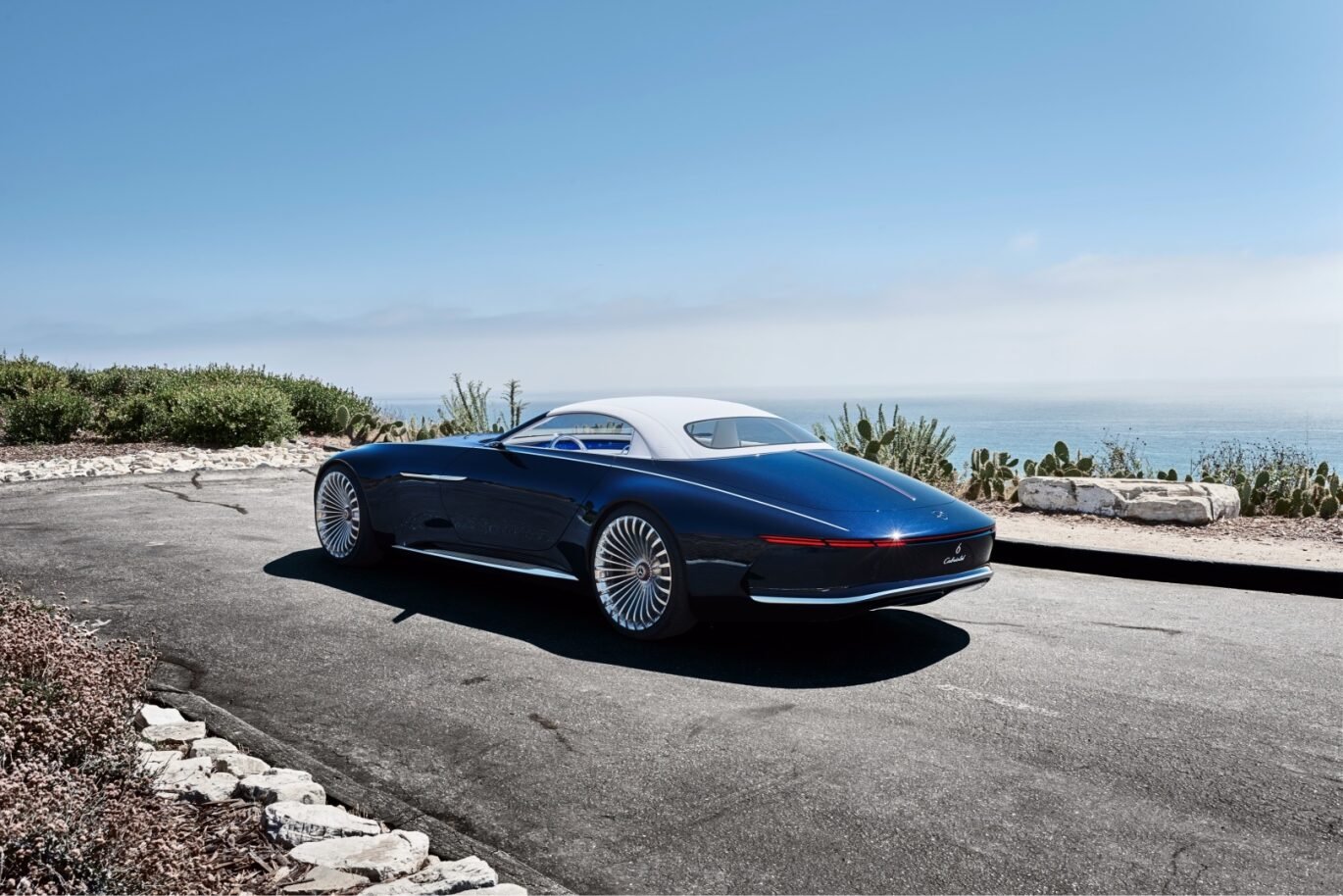 So, the exterior is fantastic - it's a Mercedes-Maybach, of course it's fantastic. The interior is where things get really weird. The blue ribbon of light surrounding you, the glowing blue buttons on the seats, and the peculiar vein-like tubes running through the 'centre tunnel' give off a bad sci-fi film vibe.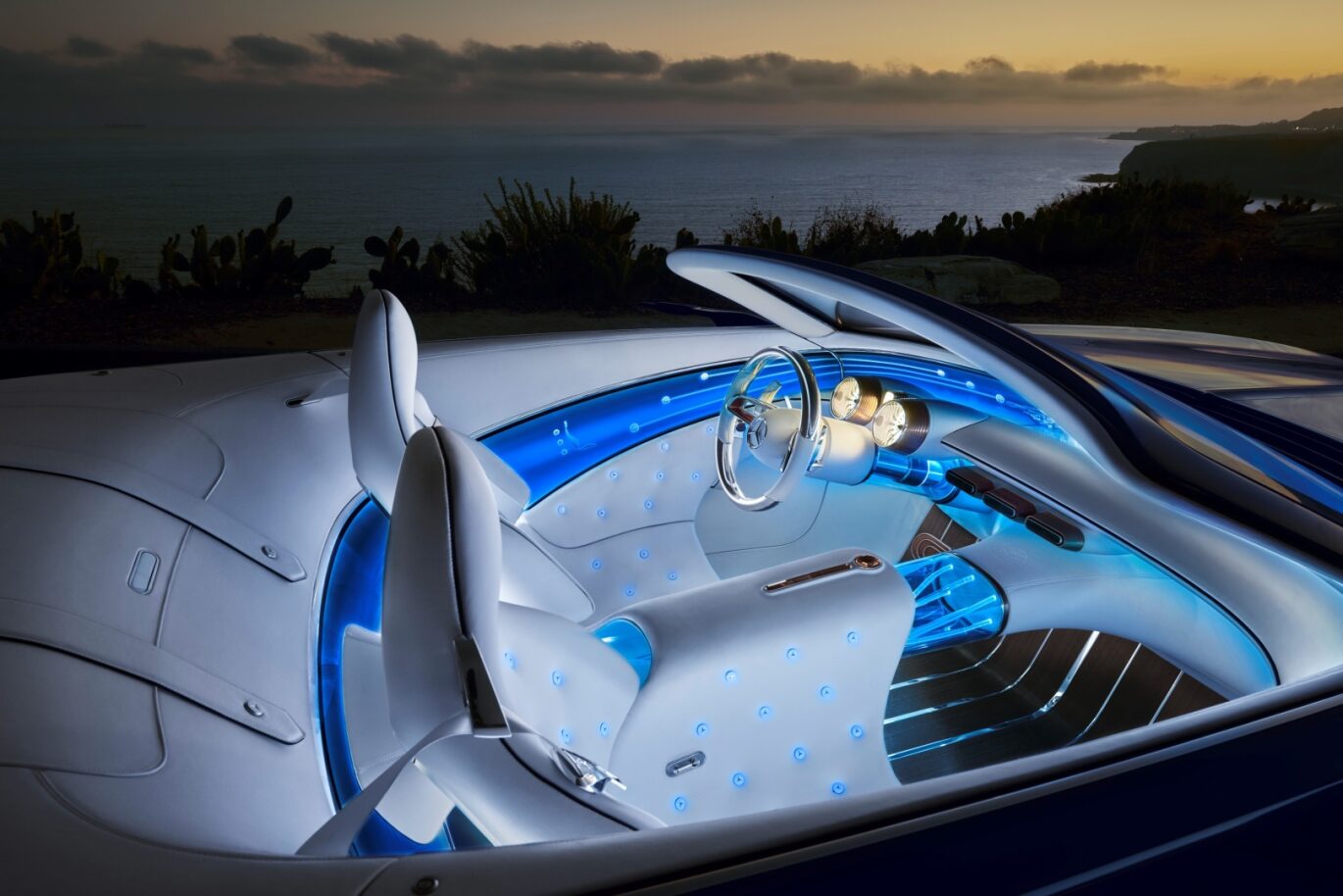 Same as the Vision 6, The Vision Mercedes-Maybach 6 Cabriolet is a 750 horsepower electric concept, achieving zero to 60 in under 4 seconds and a top speed of 155mph. Impressive. For a boat. Along with that, there is the 200 mile range and the new "super" charger developed by Mercedes that supposedly gets 60 minutes of range in 5 minutes charging time.
There's no engine under that ridiculously long bonnet. So I guess the obvious way to fill all that space is with custom suitcases and a picnic set right? Why not?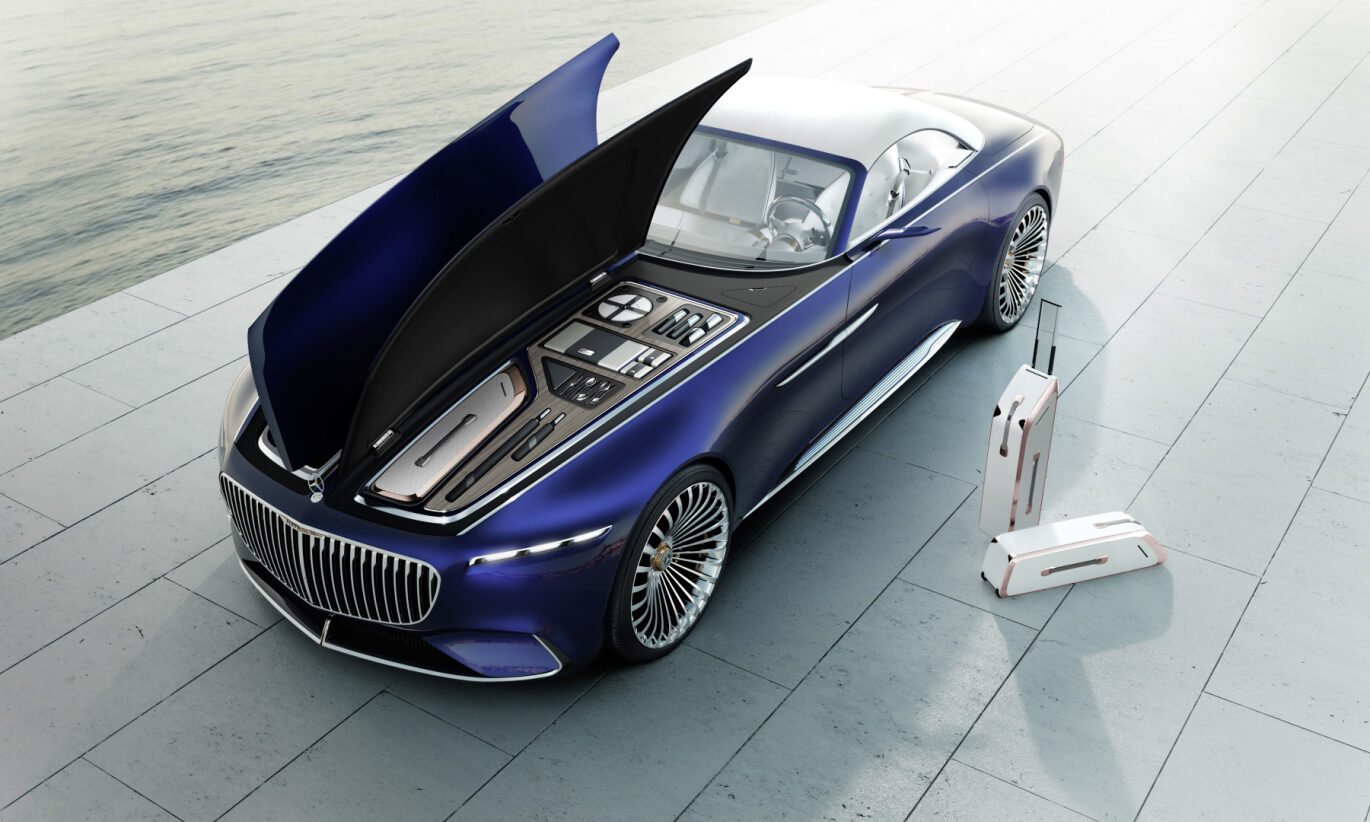 Don't get too excited yet though, this is a one-off example of things to come in 2035 and beyond - shame, we were just about to get our wallets out.
Kidding, we could never afford one. If you don't want to wait until 2035, or like us, you would never be able to afford it and even if you could you don't have a big enough garage to store it, how about an S class instead? View our used Mercedes-Benz S Class cars here.
Published: October 2, 2017