What To Look For When Buying A Used Car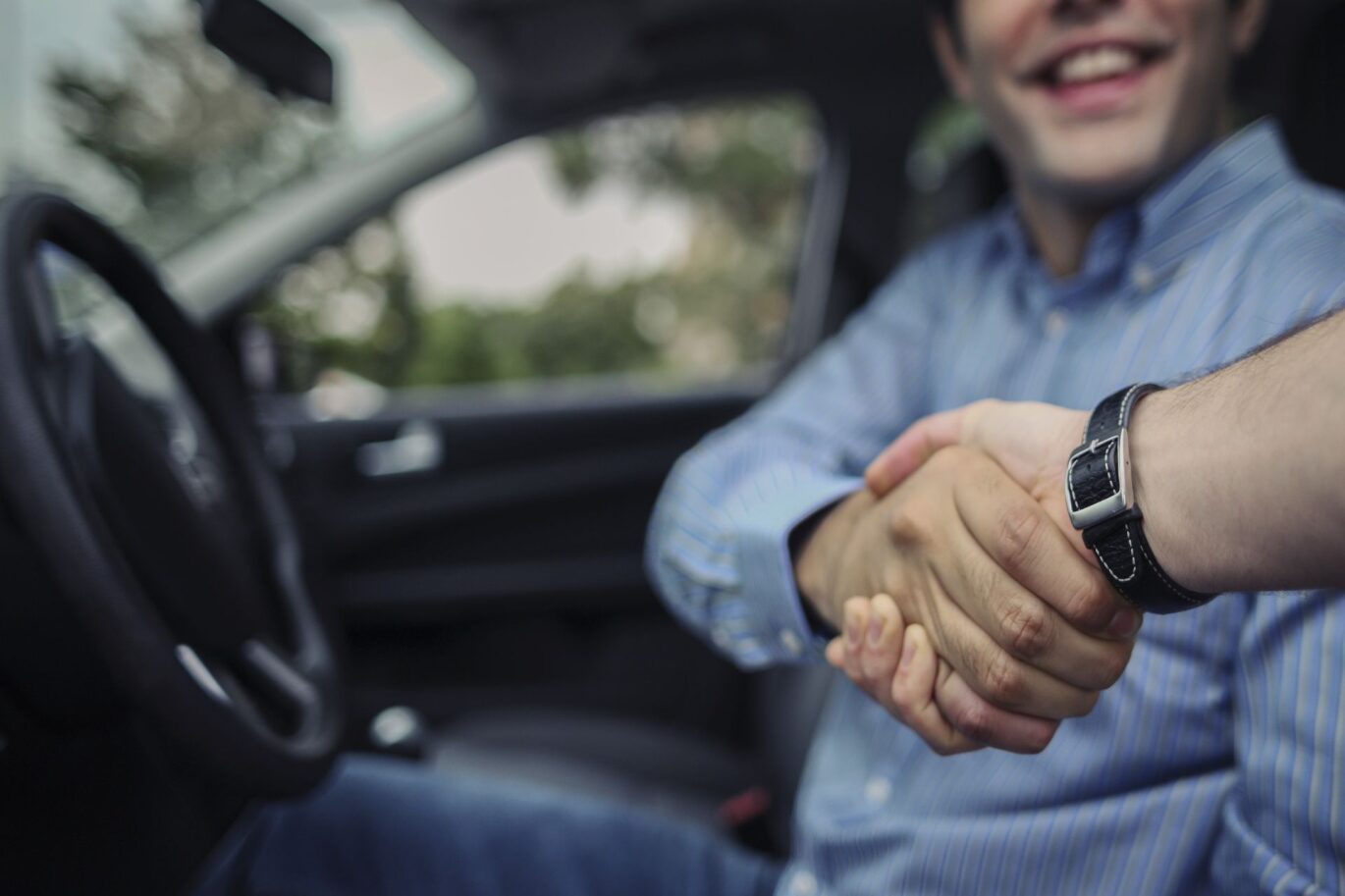 Buying a used car has many advantages compared to buying a brand new vehicle.
The second-hand market is huge for a reason as there are millions of people throughout the UK who bag themselves brilliant deals on cars, so if you are thinking about getting one yourself, it could be the best decision you ever made.
However, there are a few things that you need to know before going ahead with a purchase, which is why we have created this guide.
Even though you may not be spending as much money as you would on a brand new car, it's still a significant investment, so you need to know what you are doing and what documents you'll need to get your hands on.
To help you understand how to protect yourself and find a vehicle which will last for years, we have created the ultimate guide to buying a used car.
Research your seller
The most important thing to do when buying a used car is to research your seller and find out whether they have a good track record with selling cars.
This may be difficult if you are buying from somebody advertising their car in the street, however, asking for as much documentation such as the V5C, as well as a full service history, is advisable.
It would also be a good idea to move forward with a seller with warranty options for the car, as this will ensure that if there are any maintenance issues, they will be taken care of.
If you decide to go to a dealer, they will usually have a warranty option like the one Big Motoring World offer here. Dealerships will also check a car over when taking it from a seller, meaning that all of the correct documentation will be in place.
You can browse the thousands of used cars we have available at Big Motoring World here.
Consider maintenance costs
Even when buying a brand new car, it is rare for motorists to consider the cost of upkeep and maintenance in the purchase decision, however, it is important to factor repairs costs as they may be significantly higher from one make and model to the next.
Prices can vary greatly as some cars have specific problems with certain parts after a certain amount of time.
Fortunately, you can use handy data-driven guides to reveal the cost of maintenance for many of the most popular cars in the UK, click here to read one now.
How to spot a stolen car
If you do decide to buy a second-hand car from somebody advertising a car on the street or on an unregulated internet platform, you need to be aware of what to look out for before exchanging any money.
There is a huge market for selling stolen cars and criminals use a variety of techniques to get away with ripping people off.
For example, some cars will be brought to an illegal 'chop shop' where parts and panels will be stripped off, to be fitted to another car which will then be sold to an unsuspecting buyer.
One of the ways to ensure you don't get caught in this kind of trap, is the make sure the V5C document is provided and the VIN plate numbers match the V5C ones.
You can find the VIN numbers in two places, at the bottom of the windshield on the drivers' side and in the door jam on the same side.
Once more, going to a dealership to buy a second-hand car will remove the chances of getting sold a stolen car as all of the proper checks will be made.
Have a pre-purchase car inspection
If you don't know much about car maintenance, it would be a good idea to pay for a pre-purchase car inspection.
A pre-purchase car inspection is a service provided by mechanics, who check over all of the most important parts to ensure that they are not damaged or worn down, so asking the seller to send the vehicle to a garage for a service of this kind is advisable.
In a short amount of time, a mechanic will be able to tell if there are any repairs required or how long certain parts have left before they need to be replaced.
This is usually what an MOT is for, however, there are things which are not covered by an MOT, which makes getting a pre-purchase car inspection worth it.
Take more than one test drive
Taking a car for a test drive is critical in order to ensure you like how it feels, but also because it will give you the opportunity to make sure there is nothing wrong with the vehicle.
When you get onto the road in a car you may buy, make sure to look, listen and feel for the following;
The responsiveness and speed of braking
Strange noises or smells while driving
Pulling from one side to another
Blue, black or white smoke from the exhaust
If you do notice any of these things, it is likely that there is a problem, even though the seller might not be aware.
Make sure to mention what you noticed and ask for a pre-purchase car inspection as a seller may be trying to hide something from you.
Do your research
The value of the car you are planning to buy will depend on a number of factors so you want to make sure that you are getting your monies worth.
Big Motoring World will always aim to price used cars according to market rates and lower as we will always try to give you the best deal possible on a vehicle.
If you're lucky, you could even make money after buying a car from us, as certain models actually gain value as they grow older.
Click here to find out which cars could be considered a future goldmine.
Research is also important to ensure that you actually find the right make and model that is suited to your driving needs.
There are thousands of options out there, so finding the right car for you can be a challenge, however, taking the time to read reviews and speak to experts who know the second-hand market is worth the effort.
The bottom line
As is the case with anything in life, if it sounds too good to be true, it probably is.
If you find an unbelievable deal, you'll be better off ignoring it, unless it is from an approved dealership, as there are no guarantees on where the car has come from and what problems may be lurking beneath the surface.
The safest bet is to go to a trusted dealer or ensure that a vehicle has a full-service history alongside a pre-purchase car inspection, if you are buying from somebody else directly.
Published: June 11, 2019