Where to buy used cars?

Where to buy used cars?
The second-hand car market is worth millions in the UK, and it is getting bigger each year.
This has been made clear by the falling sales of new cars as well as the growth of new platforms and businesses involved in selling used cars. So on the plus side, there's more choice than ever in the used car market.
But how are you meant to know where the best place to buy a used car is?
And do you know if the rules the same for an online platform compared to a local dealer or a private seller?
It's difficult to know if you haven't bought a second-hand car for a long time, or at all, which is why we have broken everything down for you.
Here are the pros and cons of buying a used car from each type of seller.
Online Marketplaces
An online marketplace is simply a website or business which people to buy and sell goods, with the owner taking a commission for each sale.
Selling used cars was always left to dealerships; however, over the past few years, it has become more and more popular to sell cars on digital marketplaces.
So if you are thinking about buying a used car online, here's what you need to know if you are looking at a marketplace.
Gumtree and eBay
Pros
Every seller of a used car has to submit correct information to Gumtree and eBay before being allowed to sell their vehicle.
This means that you don't have to worry about a car being stolen and listed online.
Gumtree asks for sellers to provide a V5C, a stamp service book or service sheet, service receipts, MOT paperwork, and relevant user manuals or documentation.
If the MOT on the car is also close to expiring, Gumtree asks sellers to renew so that a buyer will get a better deal.
One of the potential advantages of buying a car from a private seller via an online marketplace is that you might have better luck with negotiating a lower price for a vehicle.
This is because the seller may not have a lot of experience with selling and wants to get the car off their hands, meaning there might be a deal to find.
Cons
While dealerships are legally required to guarantee the roadworthiness of the vehicles that they are selling, private sellers don't have to do the same.
Unfortunately, private sellers may fail to reveal potential mechanical faults or damages.
Even if you're asking the right questions, you may not always receive the correct answers.
That is why it's important to make as many checks as possible before you go through with a sale.
Fortunately, we have a comprehensive guide on the subject, which you can read all about the ins and outs of what to check when buying a used car.
Agreeing to buy from a private seller means that you are accepting the car in its current state and will have no legal recourse to reverse the sale if it develops significant problems later, no matter how soon after the purchase itself.
Car auctions
Car auctions are just like regular auctions as people put their cars into auction believing that they will be able to get more than they could elsewhere.
However, the danger for a seller is that the car will not sell for the expected amount, though good news for a buyer, who might be able to get a steal.
Pros
If you visit a car auction, there may be some good deals on offer, as repossessed cars are sold after being taken off people who have broken the law.
There could be a real bargain to be found if a high-value car comes onto an auction and there is nobody interested in buying.
Car auctions are also used to sell fleet vehicles and old government cars, which may be bought for lower than you could find elsewhere.
Cons
However, the biggest danger when it comes to buying a used car from an auction house is that you are buying the vehicle 'as it is'.
That is why it is essential to make a full inspection of the vehicle before you bid on it because there might be a mechanical reason that the owner is trying to get rid of their car, even though it may look fine from the outside.
Local Dealerships
The most traditional way of buying a used car has been to visit a dealership and talk to an expert.
Dealerships are still just as popular and successful as they have ever been, despite the competition from online competitors.
Here's why.
Pros
Buying a second-hand car from a dealership will ensure you get more protection compared to anywhere else.
This is because the organisation selling the car will provide much stronger consumer rights to you and you'll have a much better chance of getting a car with a warranty.
Big Motoring World provides a three-month warranty on each car sold, so you can rest assured that you won't be stuck with a maintenance bill if something goes wrong.
However, due to the fact that we check all of our cars thoroughly before we sell them, the chance of anything happening after a sale is minimal.
All of the vehicles we list and sell are inspected thoroughly to ensure that there are no hidden faults.
Another benefit of buying from a dealership like Big Motoring World is that our team are all 'car people' and they'll know what kind of car would suit you best, based on the personal conversations they'll happily have with you.
This means that you won't end up with the wrong car, which can be a real problem.
For example, a Ford Fiesta might be the perfect car to nip around in and make lots of short journeys, but if you spend a lot of time on motorways, you'll be much better in a Jaguar, Mercedes or BMW, which are much more comfortable.
Cons
There may be less wiggle room on price compared to selling privately, but generally, prices are very competitive anyway.
If you would like to talk to one of our team about what kind of car would suit you best, call us now on 01634 934351.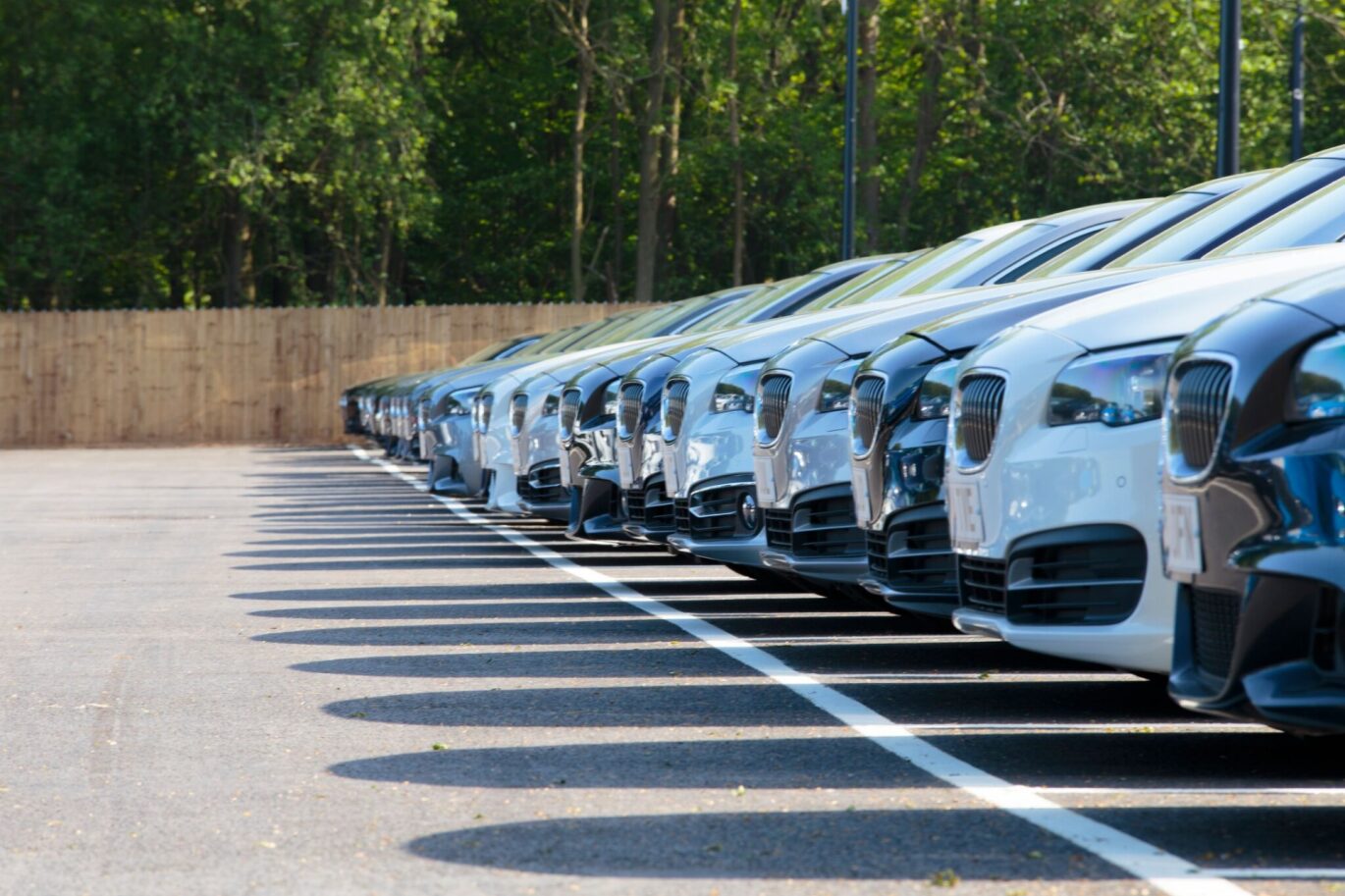 Published: July 5, 2019