Wirehive 100 Winners!
Wirehive 100's Rebrand of the Year goes to... Big Motoring World
Here at Big Motoring World we are extremely excited to announce that together with 67 Degrees (Our website developers), we have claimed the Wirehive 100 Rebrand of the Year award! What a huge achievement for all who have worked so hard for it!
You may have noticed in the early part of 2017 we launched a shiny new website with the help of the amazing team at 67 Degrees.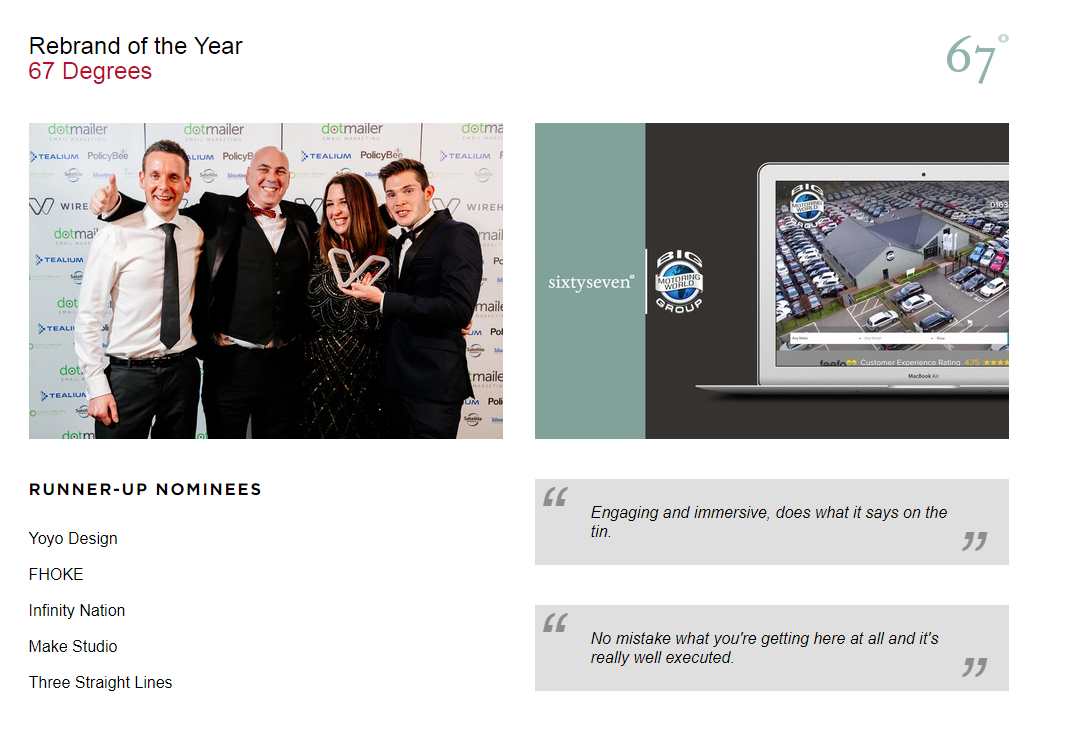 The idea began back in 2016 when we wondered how could we make the car buying experience easier and more engaging for you, our customers? The answer seemed obvious! We needed a new website, we needed to make finding your perfect car as easy as possible. Simple right?
Turns out it's not that simple. So we sought the help of 67 Degrees. Many months later, with some seriously hard work from everyone involved, we were finally ready to go live! The Big Motoring World office was buzzing! The moment had finally come! There we were. Exhausted. With our new website out there for the world to see!
We would like to say a massive congratulations to all at 67 Degrees and the staff right here at Big Motoring World who spent countless hours making sure every detail was just right.

We hope whilst you are searching for your dream BMW, Mercedes, Audi or Volkswagen that you take the time to appreciate the hard work and dedication that went into making sure your search was as easy and enjoyable as possible.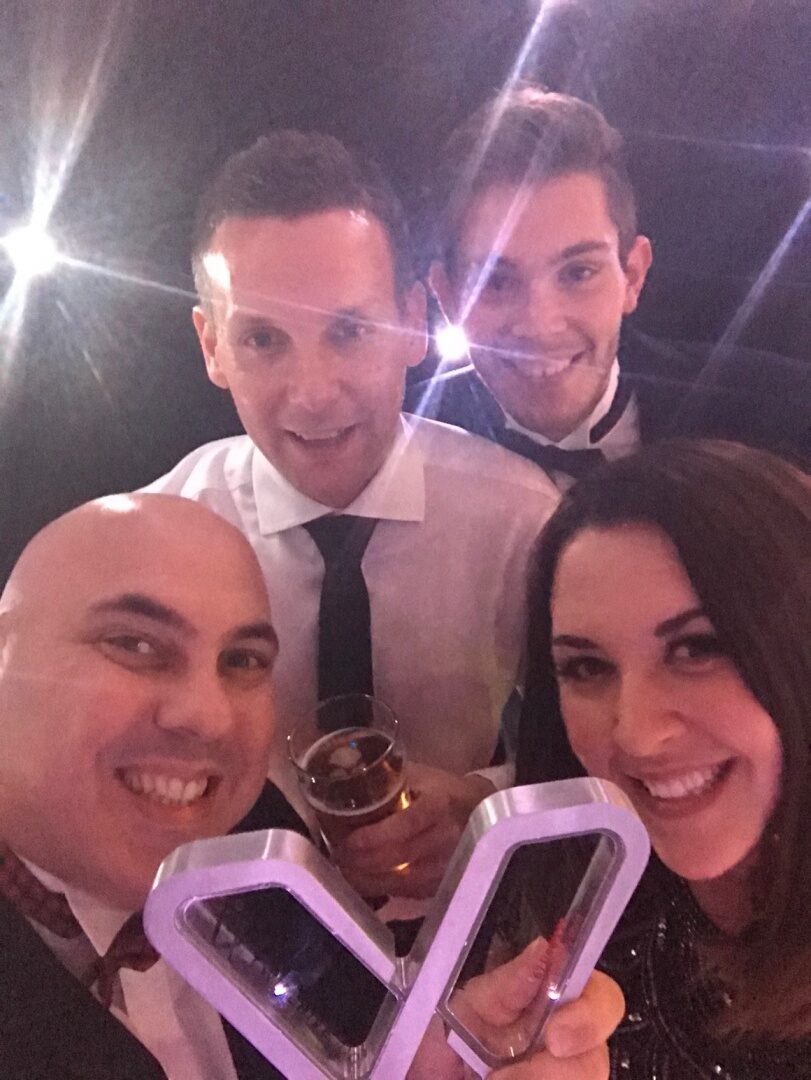 Published: October 19, 2017