Your Guide to Audi Cars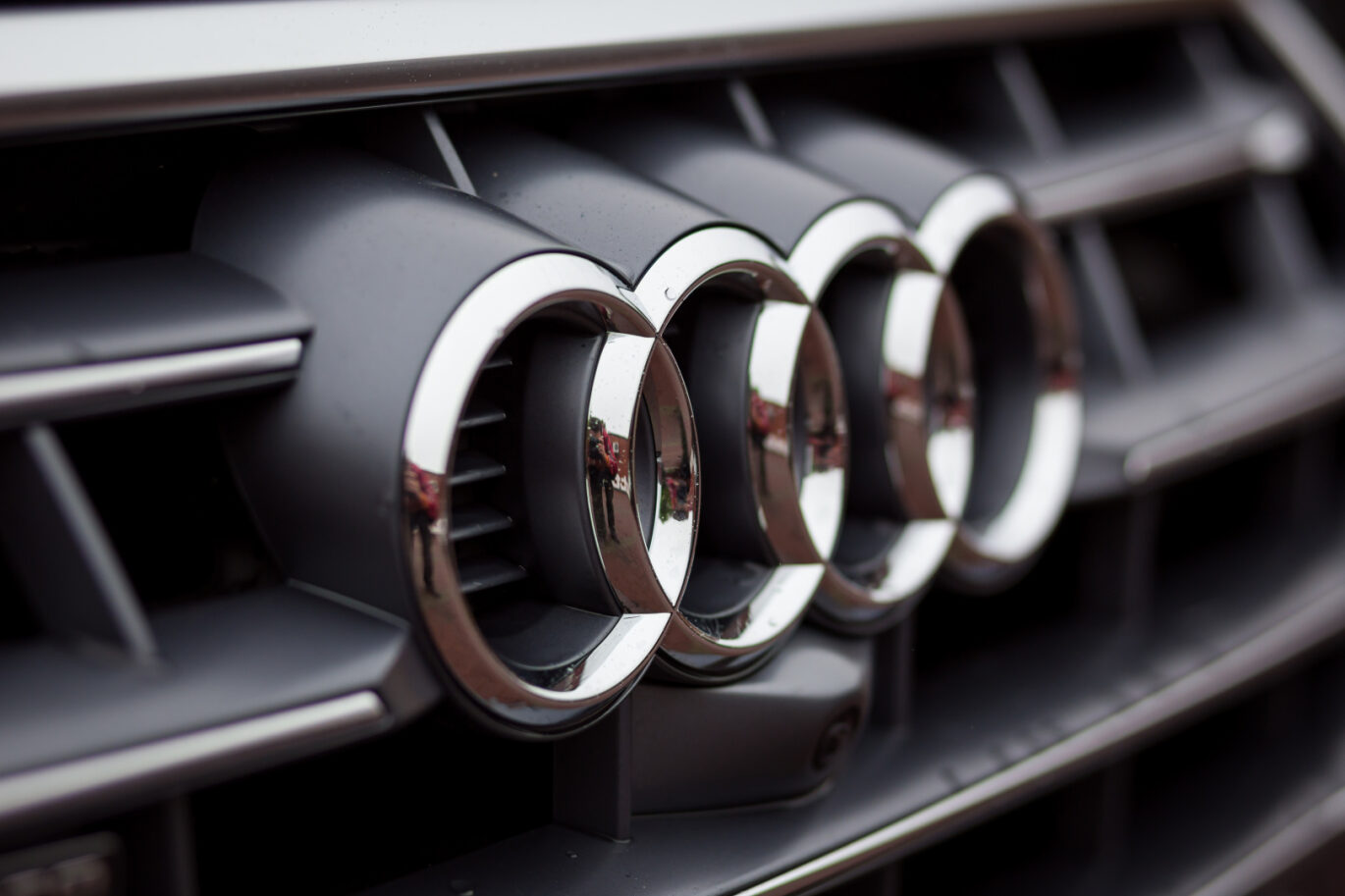 Four rings. An elegant depiction of the quality and finesse synonymous with Audi's cars since the company's inception in 1909. Originally the brainchild of renowned automotive pioneer August Horch, Audi has grown into a worldwide presence well respected amongst car manufacturers as a guarantee of performance excellence.
Audi is a well-known and highly respected car brand. When you buy into this company you buy a car that comes with a certain prestige, just like you would if you bought a BMW or Mercedes. But do keep in mind, going for a luxury car brand comes with a significant price tag.
Blooming from a company merger in the 1930's and an eclectic economy and manufacturing scene in the late 1940's, Audi's limited original offerings have since developed into a comprehensive range. Their range includes civilian and performance focused vehicles that rival or exceed pedigree brands such as BMW and Mercedes-Benz.
While Audi enjoys a well-earned reputation for high-performance vehicles commonly seen in racing and rally communities, its core of every-day use vehicles is seen across the globe for a further reason: style.
In an age where manufacturers resort to increasingly outrageous and unprecedented shapes and forms with which to capture attention, long-standing Audi fans continue to enjoy the understated, consistent beauty common to every vehicle to bear the four rings logo.
Which is the best Audi?
A question that the brand is enviably well equipped to answer. While some manufacturers are known singularly for vehicle economy, luxury or looks, the Audi range spans all these considerations with ease. The depth of selection available to the buyer is tremendous, with all common priorities well catered for.
Let's save the best until first and feast our minds on the Audi R8.
This vehicle stands apart in Audi's history as a triumph in performance and simple beauty. A two-seater sports car more akin to a supercar than the achievable daily driver that it is, the enticing coupe stunned 2006 motor show attendees in Paris with its jaw-dropping design and roaring 420bhp 4.2-litre V8 engine.
A look to the past for another classic of the brand: the Audi Quattro.
The Quattro well and truly shook up the racing world in the 1980s upon its arrival. The punchy classic quickly rose to prominence in the rallying world, demonstrating a dizzying level of brute force married with the reliability and timeless visual design so important in the recipe any classic racing vehicle. Beyond its enviable performance in the breakneck turns and straights common to the rally scene, it firmly established itself as a pioneering road-going vehicle of the time. Lovingly restored models remain in use to this very day.
A final nod to a cornerstone of the modern Audi brand, the Audi TT.
Showcasing the finest in two-door design available in the 1990s high-performance scene, the unforgettable power, reliability and buttery-smooth curves of the TT have solidified its place as a flagship of the company, with new iterations ongoing each year. Prospective owners can enjoy a quintessential Audi experience in 2017 and beyond for as little as £25,000, making the Audi TT one of the brand's more accessible vehicles available on the market.
Some other models in the current Audi 2017 range -
Audi A1 - ideal for new families and young drivers.
Audi S1 - a sporty hatchback with a nippy TFSI engine.
Audi A6 - 5 seat cabin executive car for everyday driving. Saloon models used a lot as company cars.
Audi A7 - A spacious, practical supercar that packs a punch.
Audi A8 - Luxurious executive car, premium passenger comfort.
The Audi Q2 range - compact SUV's.
The Audi Q3 range - smaller stylish family SUV's.
The Audi Q5 - medium SUV's offering excellent practicality.
The Audi Q7 - SUV's with up to seven seats for larger families.
The Audi R8 - A stunning super car with a 5.2 litre V10 mid-mounted engine.
The E-tron - A plug-in hybrid car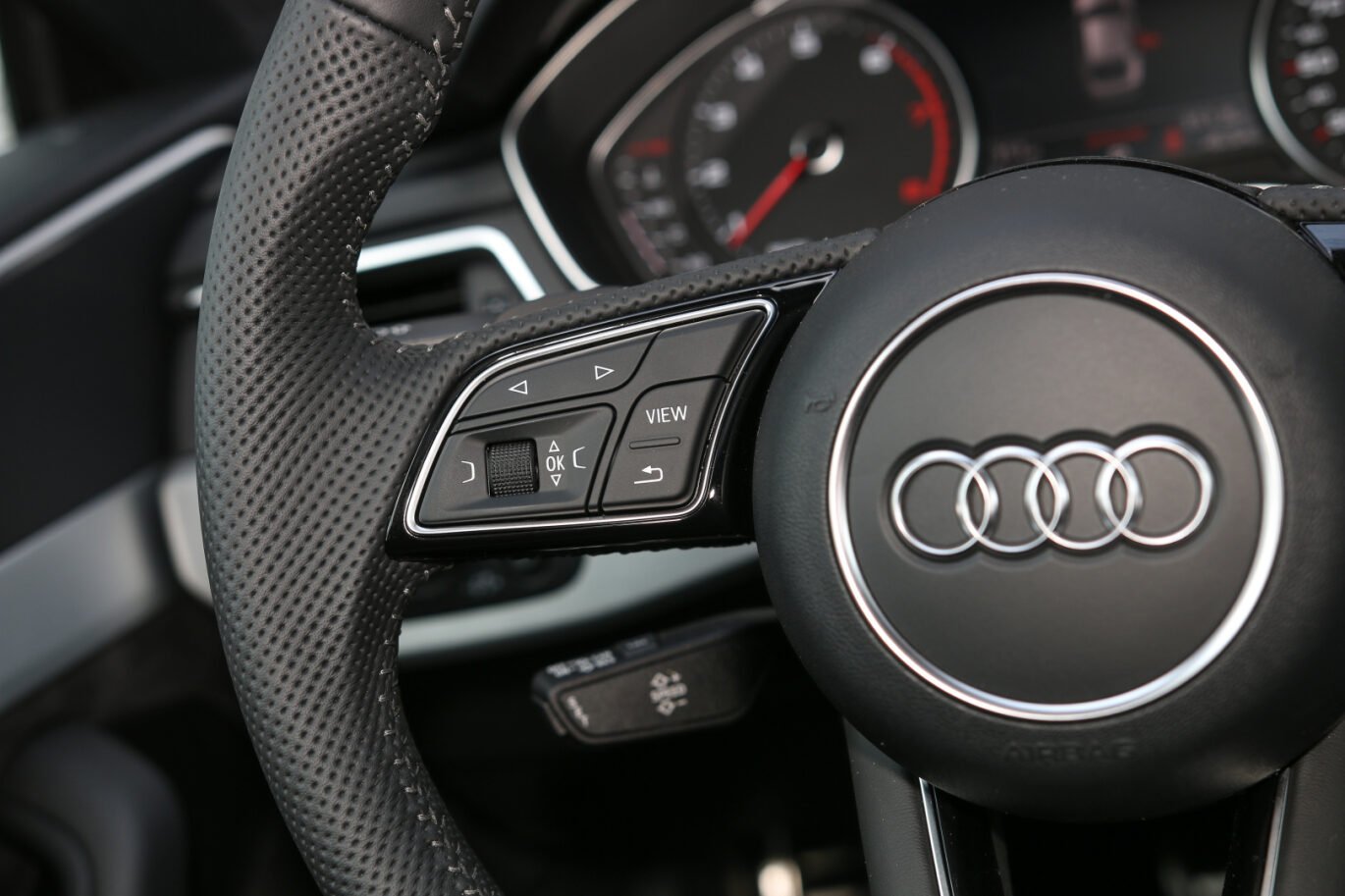 A Brief History of Audi
Audi's history as a vehicle manufacturer is a storied one, reaching back into the early 1900's as previously mentioned. 1932 is generally considered the 'proper' year the company came into being; the date when August Horch and manufacturers DKW and Wanderer founded the Auto Union.
The date when Audi, as we know it today, began effective production is 1932. It was in this year where the brand was purchased by Volkswagen, with 1965 seeing the launch of the venerable F103 series.
Why the name? The ties to founder August Horch are apparent, with the engineer's surname translating to English as 'silent'. When translated into the elegant language of Latin, this word becomes a concept core to the brand: 'listen'.
The four rings owe their presence in the modern automotive world due to August Horch, who chose the design to represent the four original founders of the aforementioned Auto Union created in 1932.
As the years have passed, Audi has evolved. Modern day management of the company has seen the company perform admirably, representing its drive for performance through the company slogan Vorsprung Durch Technik: 'Advancement Through Technology'.
Why buy an Audi?
You know by now that the performance of these vehicles is second to none. Audi's pedigree as the company of choice for rally drivers and racing enthusiasts is established and legitimate.
What dazzles the new owner beyond this is the interior. Audi vehicles are renowned for a design as beautiful and unique on the inside as they are on the outside, with effortless controls expertly placed around the driver and passenger.
Technology is also a proud pillar of Audi's success. Audi vehicles guarantee to push the boundaries of gadgets and driving aids. The manufacturer also stands in the industry as a pioneer and leader towards electric vehicles that offer dazzling performance and a better future for our planet.
Audi model overview - the complete 2017 range
What are the specifics of the Audi range for 2017 and beyond? Here's a rundown. The current offering spans the following series of vehicles available for purchase:
A1
A3
A4
A5
A6
A7
A8
Q2
Q3
Q5
Q7
R8
RS
TT
This extensive selection covers all needs, from the smaller hatchbacks and sportbacks of the A1 range through to the bold and throaty SUVs belonging in the Q models. Many of the ranges have significant options within, such as the A3 range offering the choice between sedan, hatchback and convertible sports-focused models.
Electric vehicles continue to develop in power and prominence within the industry and as aforementioned, Audi is no exception to this in the slightest. It's new 'e-Tron' models are now available for purchase, including electrified variants of the A3 sportback and larger Q7 SUV.
Whether your preference is for fuel or electric, you are sure to find your ideal car in the myriad options available to you.
How much does an Audi cost?
An aspiring Audi owner can purchase their first vehicle for as little as £15,000 with the modest yet capable A1. This is the bottom of the price range for the manufacturer, with most of the range having an entry-level price ranging from £20,000 for the A3 through to £25,000 for the A3 Saloon and S1. Those seeking classics such as the TT will spend upwards of £29,000 and a modern R8 will cost in excess of £120,000.
Audi continually maintains a range of competitive finance options, including contract hire and retail instalments of four years spread over 47 monthly payments. Representative APR is commonly 6%, although deals can periodically be found to delay or freeze interest.
Remember you don't have to purchase an Audi outright. You can consider leasing one if you prefer monthly payments and the reliability of a new car. Buying a second hand Audi is also a great option, especially if you are on a bit of a budget.
The Most Popular Audi Models
We've discussed the best of Audi. You know we couldn't leave out the stunning shape and technology-packed performance of the TT, or the sleek raw superpower of the R8 line. What lies beyond these choices as the most popular?
First, there's the Audi A5. Sitting comfortably in the luxury small car range, it has demonstrated to the industry it's spacious and inviting interior that is resplendent with the material quality so synonymous with the brand. The engine range is respectable indeed, offering a selection of excellent TFSI petrol and diesel TDI engines. You'll also look to enjoy a significant range of Audi's famous gadgets and tech included as standard in your purchase.
Families are naturally drawn to the Audi Q7. Having achieved a perfect 10 out of 10 on its safety score, this nimble SUV features seven sizeable seats and adequate storage space. Achieving an impressive weight reduction over its previous iteration, the modern Q7 has even more of the extreme levels of technology available in Audi vehicles, boasting the ability to self-drive at speeds not in excess of 37mph.
Next, the Audi RS6. Rated an enviable 9 out of 10 by Top Gear, this fast and powerful car boasts Audi's own Dynamic Ride Control which improves handling significantly through computer support of the driver. A punchy V8 is smaller than the previously monstrous V10 engine but still serves to make this all-wheel-drive beauty very enjoyable behind the wheel.
We have to mention the Audi TT again. It's fair to state it as both one of the best and one of the most popular vehicles ever made by the manufacturer and for good reason: it's jaw-droppingly beautiful and a quintessential combination of sleek power and advanced technology. Perhaps the most recognisable and memorable vehicle ever made by Audi and deserving of its place on the list.
Lastly, the Audi A6 continues to perform year after year, boasting an excellent fuel economy in addition to a meaty engine that leads to admirable turning and driving feel. Well and truly a saloon to rival stiff competition such as the BMW 5 series, the A6 is undeniably stunning visually. A refined driving style and mandatory high-tech, high-quality interior have secured its place as a luxury saloon many aspire to own.
Audi Manufacturer Reputation
Simply put, Audi is known for cars of a distinctive, flowing aesthetic that is enticing and special. Their cars are supported comprehensively by exceptional technology packages that are generously included as standard in many models, with fuel-efficient engines that still offer the prospective buyer undeniably high performance towards the top end of the range.
Audi's racing pedigree stretching back to the Quattro model, combined with its constant drive for cutting-edge interior technology has married with its consistently wonderful visual presentation to secure a place in a competitive automotive industry that is both practically tempting and wholly unique.
Should you buy an Audi?
If you're attracted to the four rings and some of the above cars have caught your eye, then perhaps Audi might be the right brand for you. But you can't really know until you sit in the driver's seat and take one of these cars for a spin. So narrow down your selection to which model you're interested in and book a test drive at Big Motoring World.
Audi has a solid reputation for making luxury, reliable cars which ooze style and sophistication. However, do keep in mind you can get similar cars that perform just as well via other brands, you just don't get the prestige of driving around with the infamous Audi logo on your vehicle. The choice is yours.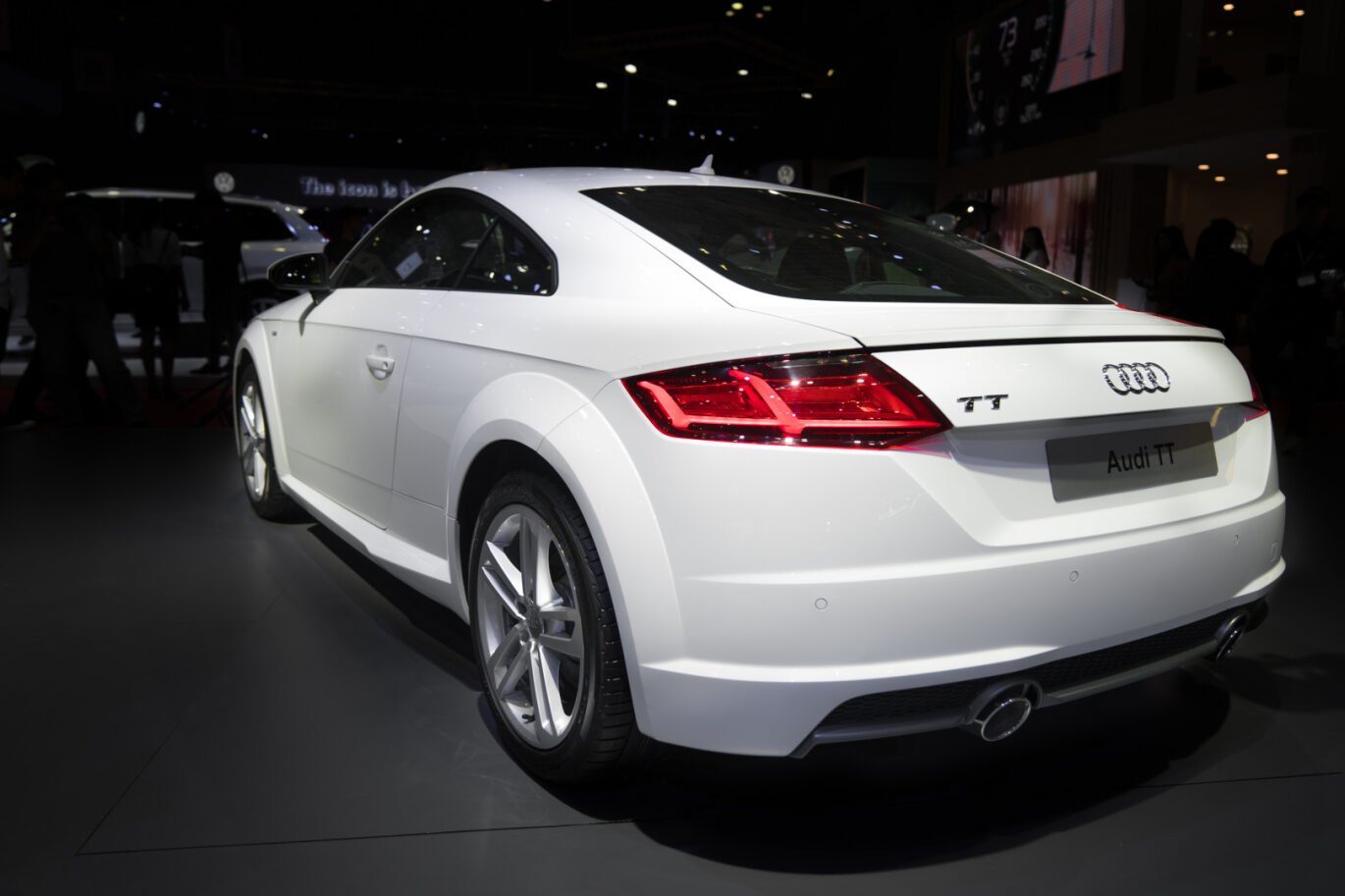 Published: November 17, 2017