Your Guide to BMW Cars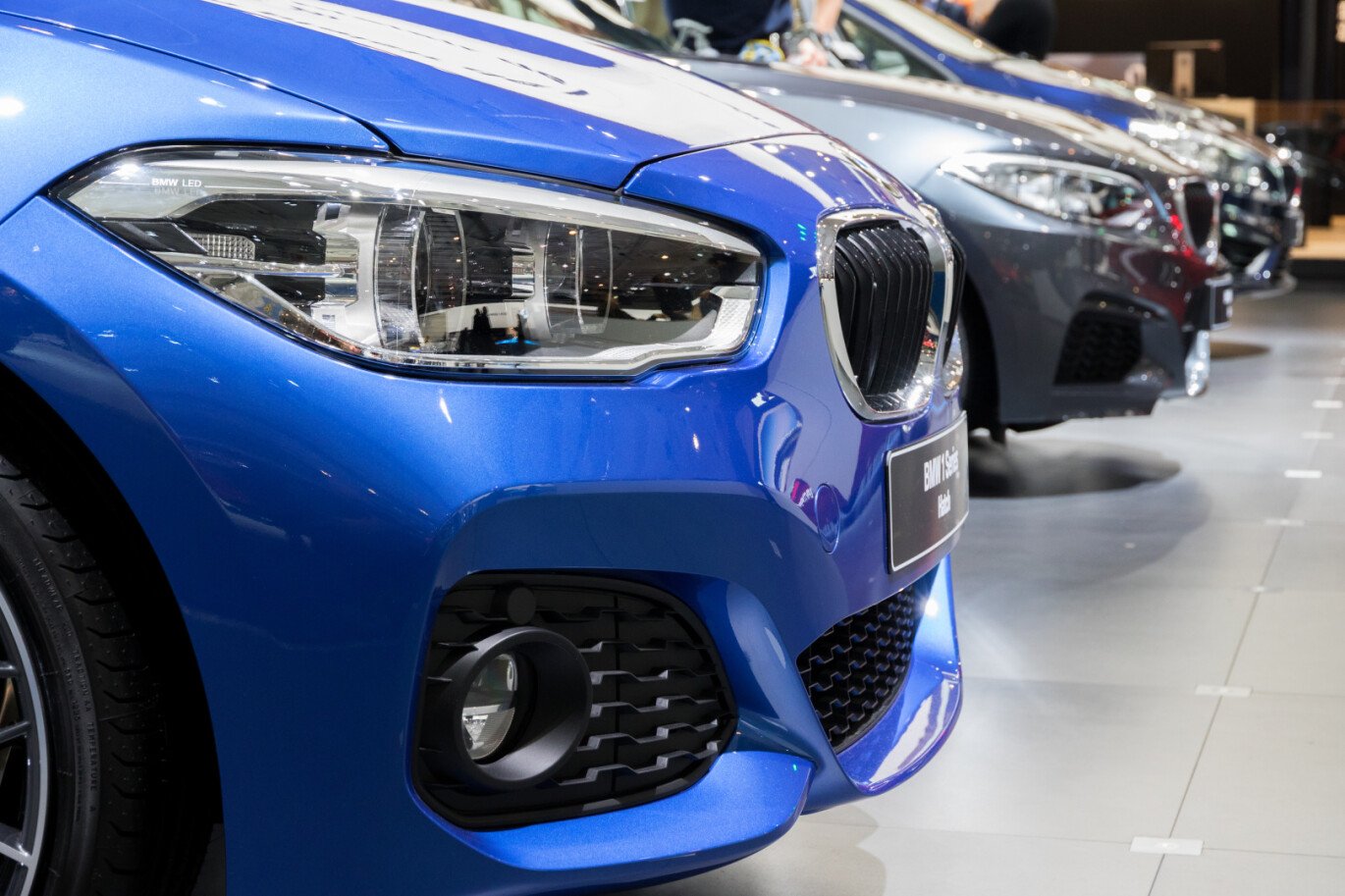 Bavarian Motoren Werke. Known more commonly worldwide as BMW, the company stands today as a global superpower in the automotive industry. The BMW blue and white logo is the ultimate status symbol, describing an owner of a certain wealth and sensibility in their choice of vehicle.
This is a brand that's been making waves in the automotive sector for some time now, and it's hardly surprising why so many people choose to get behind the wheel of these cars. If you are considering a BMW, then it's handy to know a little info about the brand, the range and the mechanics of these vehicles. Have a read and see whether you and a BMW really are a match made in heaven.
An introduction to BMW
The BMW range has enjoyed a well-earned status as the premier vehicle line for business executives, with many a bustling car park bristling with all-time classics such as the M3 and M5 series. BMW provides an immaculate blend of performance, convenience and refined technology to its patrons. It's easy to see why so many career-minded individuals tend towards the German manufacturer for their high-end daily drivers.
BMW stands confidently among the 'big three' alongside Lexus and Mercedes-Benz; luxury vehicle brands that enjoy enviable financial success and exclusivity year-on-year. Even more impressively, the company continues to consistently lead this most desirable of markets. Brand loyalty amongst BMW owners is more than a preference; the blue and white logo is synonymous with achievement and success in life.
Which is the best BMW?
Now that's a tough question. It really depends on your specific needs. With an extensive range of sports and family-focused vehicles to choose from, selecting a single 'best BMW' is a difficult call indeed. Although BMW is proud to demonstrate vehicles that are considered classics within more specific niches such as racing, there are names and designs that are ingrained into the minds of adults worldwide.
King among these is the BMW E46 M3. Perhaps the most renowned and respected BMW on the road to this day. The M3 perfectly captures the luxury of BMW and continues to dominate the sports sedan market.
Of the M3 variations available, the E46 is considered the best around. The vehicle's presentation is as BMW as it gets; aggressive performance and power barely contained within smoothly flowing lines. This evocative shape is a perfect example of the visual appeal of all BMW vehicles.
Beyond the eyes lies a marvel of balanced design and innovation. Simply put, the E46 M3 handles like no other. 333 horsepower is produced by a 3.2-litre engine considered by experts and enthusiasts to be one of the finest ever produced in automotive history. Able to glide through turns and bends at lower speeds, the meaty kick of its power range nevertheless shows itself above 5,000 RPM.
Price is the proverbial icing on the cake. While the M3 remains a luxury vehicle, it is among the more affordable of the BMW range. The number of M3s on the road worldwide is staggering, leading to a healthy second-hand market where a buyer can easily find a well-maintained E46 M3 for as little as £10,000.
A quintessential masterpiece of automotive design.
A Brief History of BMW
As is the case with many automotive manufacturers, BMW can trace its history back to a combination of separate companies the early 1900s. The first company that would in time form a part of BMW was Rapp Motorenwerke, a leading aircraft manufacturer at the time. The other two companies existed at the time as Bayerische Flugzeugwerke and Automobilwerk Eisenach.
BMW's true origin followed, with the name being taken following a transfer or leadership in April 1917. After the First World War came to a close, the subsequent Versailles Armistice Treaty forbade the production of any further aircraft components. This forced the company to abandon its initial success in the trade with its production of the BMW IIIa aircraft engine.
A change of focus was vital. BMW began to produce farming equipment in addition to railway components and household items. It wasn't until 1928 that the company released its first car, the Dixi 3/15. The following production vehicle, the BMW 3/20, was the first car entirely produced by the rapidly growing manufacturer.
Time passed. Amidst the turbulence of the Second World War, BMW returned to the production of aircraft and jet engines in addition to its automotive works. The aftermath of the war again forbade manufacturing by BMW, this time also for cars. It was not until 1952 that production began anew with the launch of the BMW 501 sedan.
Despite near bankruptcy through the 1960's due to small profit margins, the company survived and flourished. 1968 was a landmark year for BMW, with the release of their very first 3, 5 and 7 series vehicles to the public. 1978 saw the release of the first M series vehicle, the classic M1.
The rest, as they say, is history.
What does it feel like to drive a BMW?
BMW's are powerful cars made with high quality parts. Sure, when these parts need replacing, they aren't exactly cheap - but if you love driving then it's worth the extra expenditure. You get to drive a superior car with a strong reputation for delivering outstanding driving performance.
Who are BMW's best for?
All sorts of customers are attracted to the charm of BMW. They've got a wide range designed to suit the needs of a variety of drivers. Petrol heads who want a powerful sports car, parents after practicality and safety, and businessmen who want a stylish, reliable work car to take them from A to B. It's fair to say that some BMW drivers don't have the best reputation, but this is clearly a bit of an unfair stereotype. They can be seen as a sign of wealth and success, but many people simply opt for a BMW because of the solid design, pleasing aesthetics and purely because these cars truly are enjoyable to drive.
Why buy a BMW?
BMW has dominated the luxury vehicle market for its consistent innovation and quality. While some brands survive in any market by simply positioning themselves as a luxury item, the level of design mastery demonstrated in iconic cars like the M3 and M5 offer more than just a status symbol.
It's a rare occurrence that these elements come together so seamlessly. Why should you buy a BMW? It's simple; they boast the finest examples of high-end vehicles available in the entire world. Respected by experts and adored by owners, a BMW is more than just a vehicle. It's a statement of desiring nothing less than the best and demanding substance in all you own.
Practically speaking, the BMW range offers a marriage of high performance, excellent safety and enviable reliability. A luxury car for daily use in the truest sense.
BMW Model Overview and Prices
The full BMW range boasts no less than 46 vehicles, with a total of 412 variants therein. These models span the expected range of size, cost and focus.
How much does a BMW cost? With the entry-level BMW 1 Series sports hatch currently available at an on-the-road price of £21,840, the lower end of the luxury BMW brand is pleasantly accessible.
Moving beyond the respected 1 Series, the manufacturer offers a significant variety in coupe and convertibles, with the 2 Series a popular choice in the mid-twenties price band. Touring options and vehicles more suitably sized for the family can be found in this section of the range also.
At a current price of £26,790, the venerable 3 Series can be found. With the Saloon model the cheapest, more throaty and larger sized touring and Gran Turismo models round out the section at a price point closer to thirty thousand.
The range then steps into the most powerful and high-end BMWs available. The 4 and 5 Series stretch from the low thirties to close to forty thousand Pounds, with notable variants such as the 5 Series iPerformance Saloon found here. The larger X5 and X6 models range from fifty thousand to sixty thousand and beyond.
The electric hybrid pinnacle of BMW innovation, the stunning BMW i8, stands alone at the peak of price in BMW's range at an exclusive £106,310.
The Most Popular BMW Models
Which BMWs own the roads in number? We know by now that there is a significant range available, but what favourites can be seen each day you drive?
The BMW M3 Series is popular for a reason, as we delighted in describing above. Considered by many to simply be the best executive car you can buy, the surprisingly competitive price point for a luxury vehicle combines with a level of performance unmatched by any other manufacturer.
It takes a lot of expertise, effort and consistent skill to produce a car that drives effortlessly and powerfully. That's exactly what the M3 series does – and is exactly why it's the most popular BMW around.
Drivers worldwide also bet on big with the imposing BMW X5. Second on the list for a reason, this SUV is a popular choice for families thanks to its peerless safety standard and interior space. You're sure to find as many X5's deep in the countryside as you are in the city; a testament to their robust high-performance in any terrain.
A truly muscle-bound executive driver is next on the list – none other than the BMW 5 Series. Where the 3 Series offers an intuitive marriage of power, overall performance and handling, the 5 Series adds even more engine. Commonly seen as the driving enthusiast's luxury car of choice, modern 5 Series variants now include stunning modern hybrids.
That consistent quality beyond simple power has secured the 5 Series' place in the BMW hall of fame. Driving position and comfort are immaculate and a superb maintenance pedigree makes the vehicle surprisingly cheap to maintain and service.
BMW Manufacturer Reputation
How to describe a brand where all its components are near-perfect? Could it really be true? There's no denying BMW have a well earned, positive reputation throughout the industry, but why is it such a great brand?
BMW epitomises the concept of luxury in a truly comprehensive manner. It doesn't simply rely on marketing to position itself as a high-end manufacturer. It has instead consistently demonstrated its deep understanding of engine and vehicle design, boasting several ranges in its history that are deemed timeless masterpieces of automotive engineering.
BMW, then, defines what luxury should mean; excellence in every conceivable aspect. With design teams continuing to innovate on new ranges and variants, Bavarian Motoren Werke has truly earned its reputation as the most well-rounded manufacturer of high-end vehicles in the world today. The hardest part is, which model and spec will you pick?
Should you buy a BMW?
Well, hopefully the above information has given you enough of an insight into BMW as a brand. If you like the sound of BMW cars, then the next step is to consider which vehicle might be best suited to your lifestyle. It's always a good idea to book a test drive - so pick out a few models we've mentioned above and get behind the wheel. See for yourself why so many people love driving BMWs.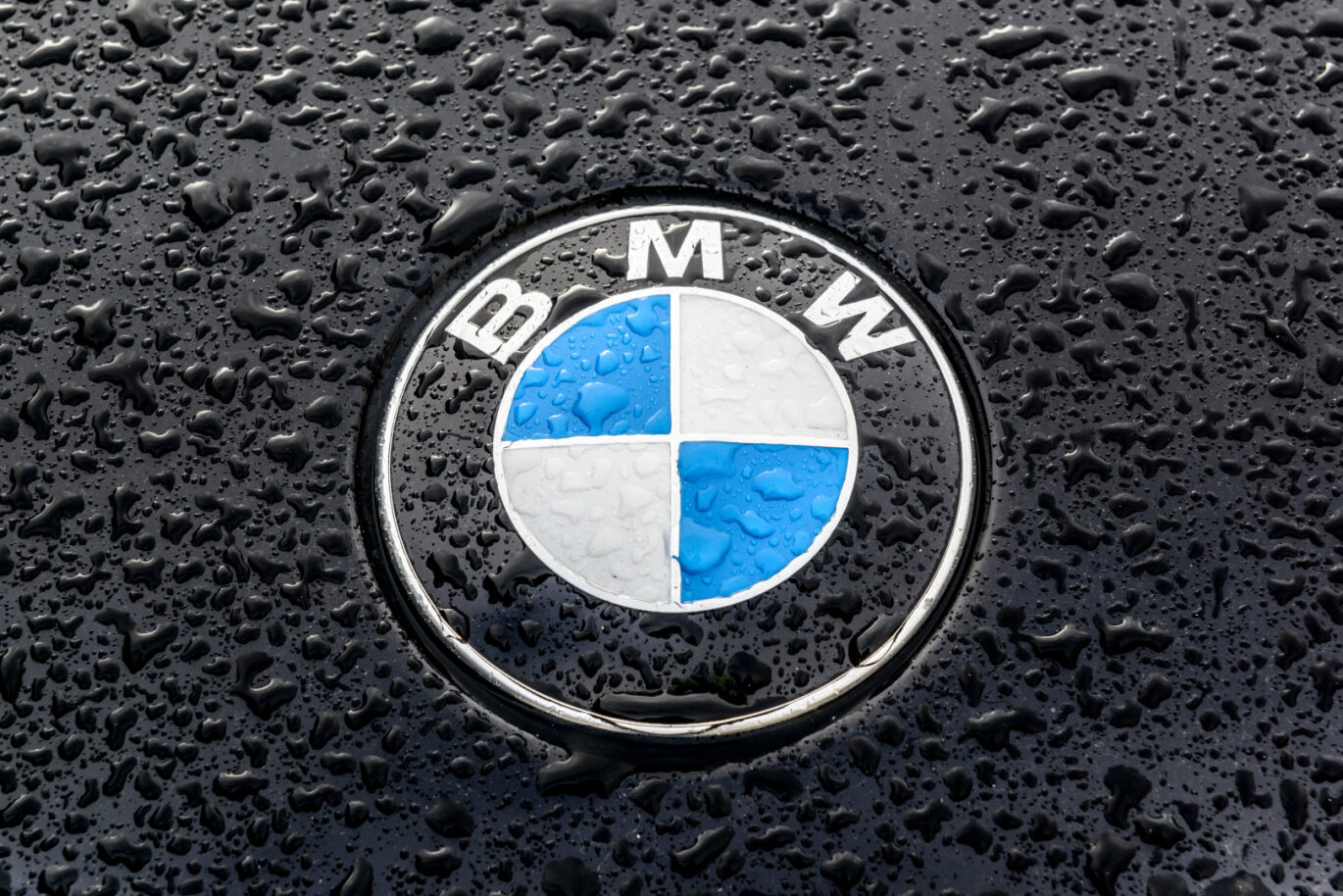 Published: November 20, 2017