Your Guide to Mercedes-Benz Cars
Mercedes-Benz has the most recognisable logo in the world. The company is known for its creative and clever advertising but took this to a new level when they produced a TV advert that included a number of chickens and no car.
Their logo and name appeared 48 seconds into a 52 second slot. Just a glance was enough. Not only did they promote the brand but the subtle message of being the most famous car manufacturer would not have been lost on the viewers.
Which is the best Mercedes?
Given the range of models and the variation within each range, there can be no one Mercedes-Benz that suits everyone. Once known for producing a limited selection of high end cars, they now produce everything from a small hatchback to one chosen as the pace car in Formula One racing.
There is a range of MPVs (multi-purpose vehicles) and a go-anywhere 4x4 off roader that is equally at home on the school run as on safari.
Whilst there is no best buy Mercedes Benz, there is one, or more, that will be just right for you.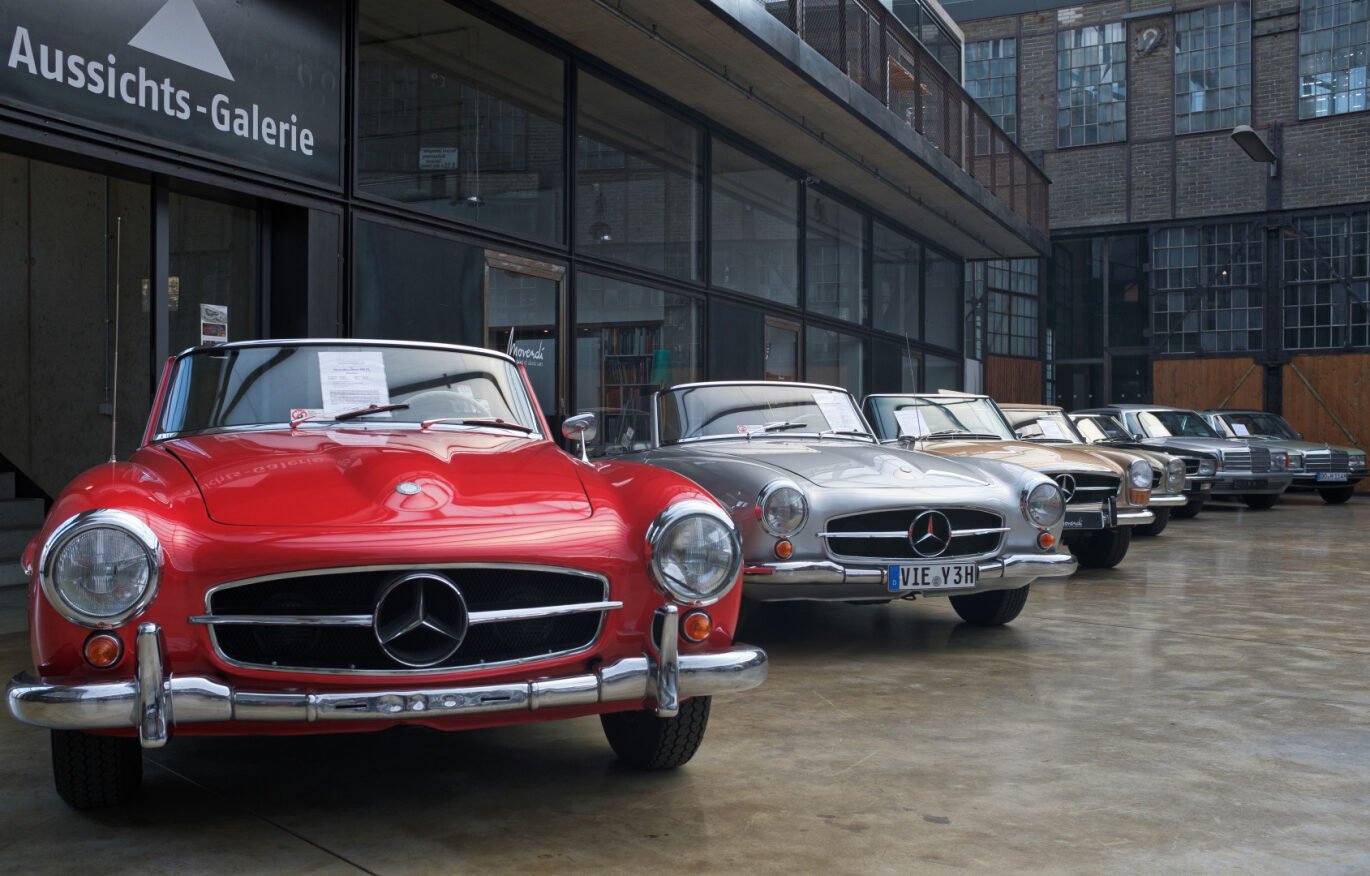 A brief history of Mercedes-Benz
It is accepted that the first petrol car was the Benz Patent Motorwagen from 1886. The first 'production' car, called the Mercedes, was offered in 1901. Daimler-Benz was formed by a merger between Daimler and Benz in 1926. It became known for airplane engines which were fitted to Germany's best fighters and bombers.
After the Second World War, Mercedes-Benz produced high quality cars and also racing cars, most notably the 300SLR, well-known for being driven by Stirling Moss in the 1953 Mille Miglia at record breaking pace. The road car that made their reputation was the W123, used as a taxicab around the world. It was utterly reliable and when Mercedes-Benz updated it with the W124, German taxi drivers went on strike. The fact that it was of equally high quality had to be proved, and it was.
Why buy a Mercedes-Benz?
Driving the three-pointed star is a sign that you are successful. You appreciate quality and are not swayed by fads and, ironically, pointless fashion changes. The car oozes muted style in the same way a Savile Row suit does.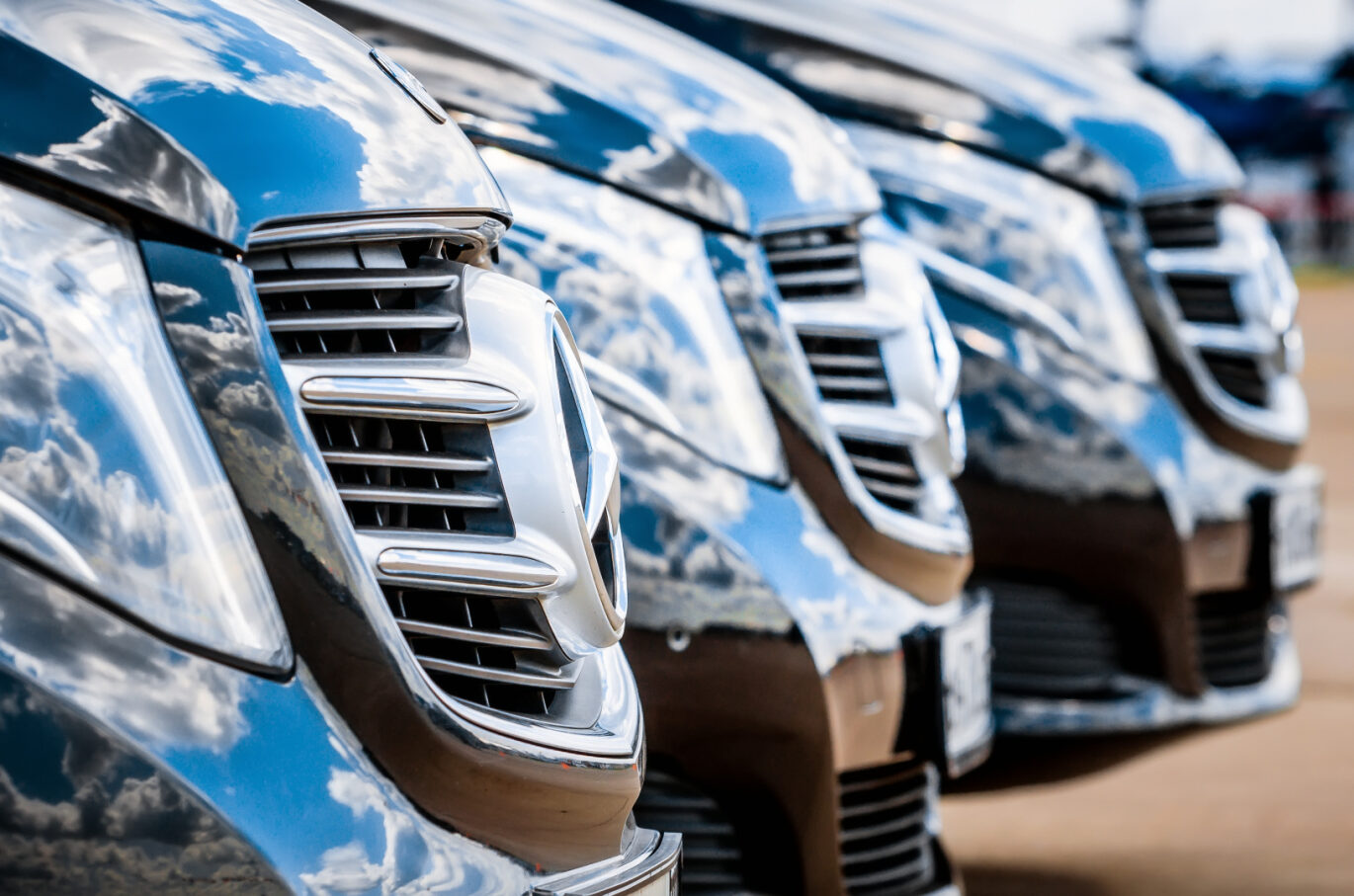 An overview of Mercedes-Benz models and prices
If your desire is for something small and convenient around town, Mercedes-Benz have just the car for you. If you want to waft your way across Europe in a high performance, but superbly comfortable GT car, then just the thing is in their showroom.
Mercedes-Benz has recently changed the model names and this can be confusing if you are looking to purchase second hand. The current renaming is complex, but it can be broken down as follows:
A-Class; a small hatchback, the dimensions of which put it just outside the supermini size. It is all the better for its extra few inches. Class leading ride and interior room make it a very comfortable place to be. It comes with either a 2 litre diesel engine with a choice of 83, 111 or 142 PS, or various sizes of petrol engine with power outputs of 96 to an exciting 196 PS.
The base A-Class starts at £21,710 although there is a 'dealer contribution' of £673. This still leaves it near the top of that section of the market, especially so when extras are included. The three-pointed star doesn't come cheap, but you get value for money.
See our range of used Mercedes A-Class
B-Class is classed as a small MPV (multi-purpose vehicle). Whilst it is based on the A-Class, it comes with a much roomier interior due to its height, and has generally more sporty pretensions. It is priced a little above the A-Class and, whilst a very successful model, overall sales figures are about half.
The B-Class comes in at £24,525, with a dealer contribution of £2,470 placing it within the range of those who might aspire to something bigger than the A-Class and making it surprisingly competitively priced compared to other makes in the sector.
See our range of used Mercedes B-Class
C-Class; With the saloon as base, it provides all the atmosphere and presence of the bigger models but at a price that is remarkably competitive for a premium make. It is the most important car in the range to Mercedes-Benz.
Remarkably, the C-Class base price of £29,720 reduced by the dealer contribution of £6,693, a little over 20%, leaves it as around £23,000. The step up from the B-Class is quite small. It is easy to see why it is so popular.
See our range of used Mercedes C-Class
E-Class is the car to aspire to. This executive model is what all competitors are measured against, and are normally found wanting. The range includes models that provide all the luxury those who have made it and variants that border on supercars, with performance and road holding to excite even the keenest driver. For cruising or making progress, the E-Class does it in unostentatious style.
Prices for the E-Class are significantly higher than the lesser cars. Even with a dealer reduction of £3,835 off the base price of £37,345, which still leaves over £33,500 to be found. The exclusivity of the model has to be maintained it seems.
See our range of used Mercedes E-Class
S-Class; the top of the range model that sets standards of ride and innovation that other luxury brands will strain to achieve years later. All at a price, of course. It has the highest discount, £12,327 as you might have guessed, changing the base price of £72,705 to a little over £60,000. It is approaching twice the price of the E-Class.
See our range of used Mercedes S-Class
GL-Class; here we have a range of SUVs, from crossovers to full size, all with luxury in mind. The badging reflects the Mercedes norm, going from GLA, then GLC, through GLE and onto GLS, although there are overlaps in both pricing and function. Each though is a model in its own right, satisfying a specific customer group.
Prices range from around £26,000 for the GLA, £36,000 for the GLC, £51,000 for the GLE and £71,000 for the GLS. All prices are subject to various offers and reductions depending on model.
G-Glass; not to be confused with the GL-Class or thought of as in anyway competing with them, it is a vehicle for serious off-roading. It has a boxy body owing nothing to either fashion or aerodynamics. It stands out from the rest of the Mercedes-Benz range by being old tech, partly due to its 30-year old design, even sporting, if that's the word, a simple ladder chassis and live rear axle. The ride suffers a little in consequence but it is designed for a purpose, one that it fulfils entirely.
Prices for the G-Class start at around £90,00 and initial high depreciation should be taken into consideration. However, it has a rabid following as those who buy it know precisely what they want.
The pricing structure of Mercedes-Benz is a little confusing, with so-called 'dealer contributions' reducing the headline price, sometimes dramatically. All quoted figures above should be taken as guidelines. A dealer will have additional offers, if not further reductions in price then possibly a free upgrade. The base models in the range are rather sparse when the price is considered and you have to know what you can do without, as much as what is a must have when you are looking at upgrades.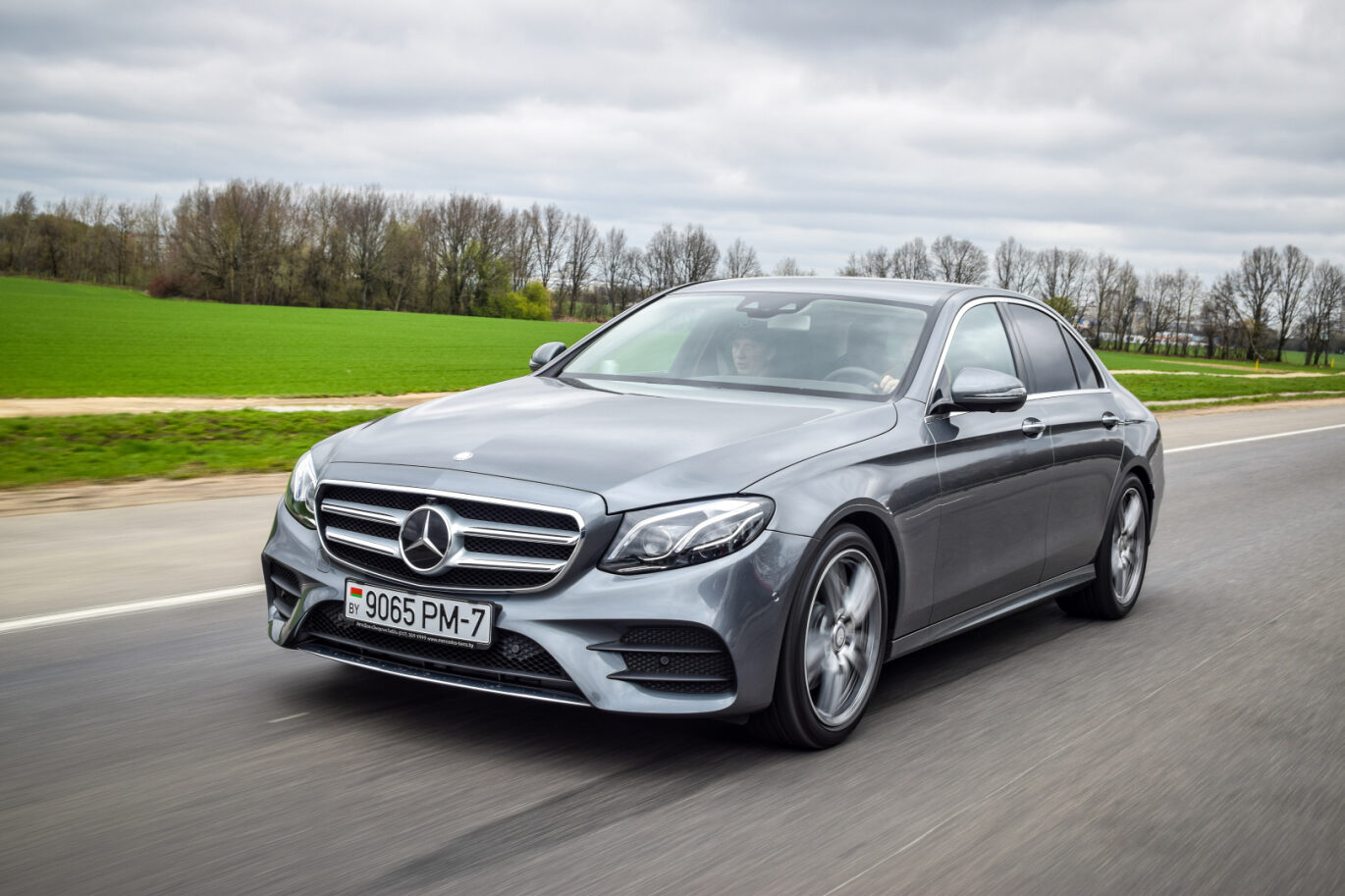 What's the best way to buy a Mercedes-Benz?
There is a range of methods to pay for a new car. The cheapest, in these days of low interest rates, could be to raid savings.
More than three-quarters of new cars are bought via Personal Contract Plans (PCP), in Mercedes-Benz parlance Personal Agility, and no wonder. A B-Class is available for under £300 pcm, something of a bargain. All that is required is a deposit of around £5,000. However, a significant sum will be required after the contract period to buy the car outright or else it is returned to the dealer. A personal loan, especially at the moment when rates of 2.8% are available, is probably cheaper for those with a good credit rating.
Some people prefer Hire Purchase agreements and whilst often a little pricier, there are few downsides. The car does not become the property of the person taking out the agreement until the final payment, but even that can be seen as an advantage over PCP.
Personal Leasing is a little different. What it is, in effect, is hiring the car for a fixed period, normally no more than three years. The car remains the property of the dealer, but costs are fixed and there's no final sum to pay. At the end of the agreement the norm is to lease another new car. One distinct advantage of this method is that you get the latest model every three years.
It can be a little bewildering when comparing costs of the various methods of payment. One way of working through it is to calculate the full cost of the finance package over the period, including the final payment with PCP of course. Take into account servicing costs being included with leasing. Further, if you buy outright, via personal loan or HP you will need to consider buying options that increase value.
There is no best method of purchase in the same way as there is no best size of shoe. You should go with the one that fits you personally.
Of course, the more affordable option is to buy from a quality used dealer such as Big Motoring World (shameless plug done).
The most popular Mercedes-Benz
In Europe, the model that sells the most is the mid-sized C-Class. It is best thought of as a range of models, including saloon, estate, coupé, and cabriolet, with a stunning choice of options, from interior trim to engine power outputs. There is a derivative to suit everyone's needs, that's if your need is to be cosseted in quality materials whilst being wafted along on beautifully smooth suspension. It exudes its high quality.
Trailing the C-Class in sales figures, but not in engineering, comes the A-Class, the second most popular Mercedes-Benz. It is a small hatchback falling between the Ford Focus and Ford Fiesta. Again there is a range of extras and power to tempt anyone. Best seen as a variation on the A-Class is the B-Class, a small MPV to impress on the school run. It's a whole lot of car for the price.
The E-Class is the staple Mercedes. It has made the high level executive transport its own. It never fails to impress. It was judged the best large luxury car in the 2016 JD Power Survey.
The S-Class, whilst expensive, sells well in its market slot. The mix of super-smooth engines, sumptuous interior, quality materials and almost utter silence, even at speed, is unmatched by any rival.
If it is a premium SUV that you want then the GL-Class provides a choice of models, sizes, engines and extras to satisfy anyone.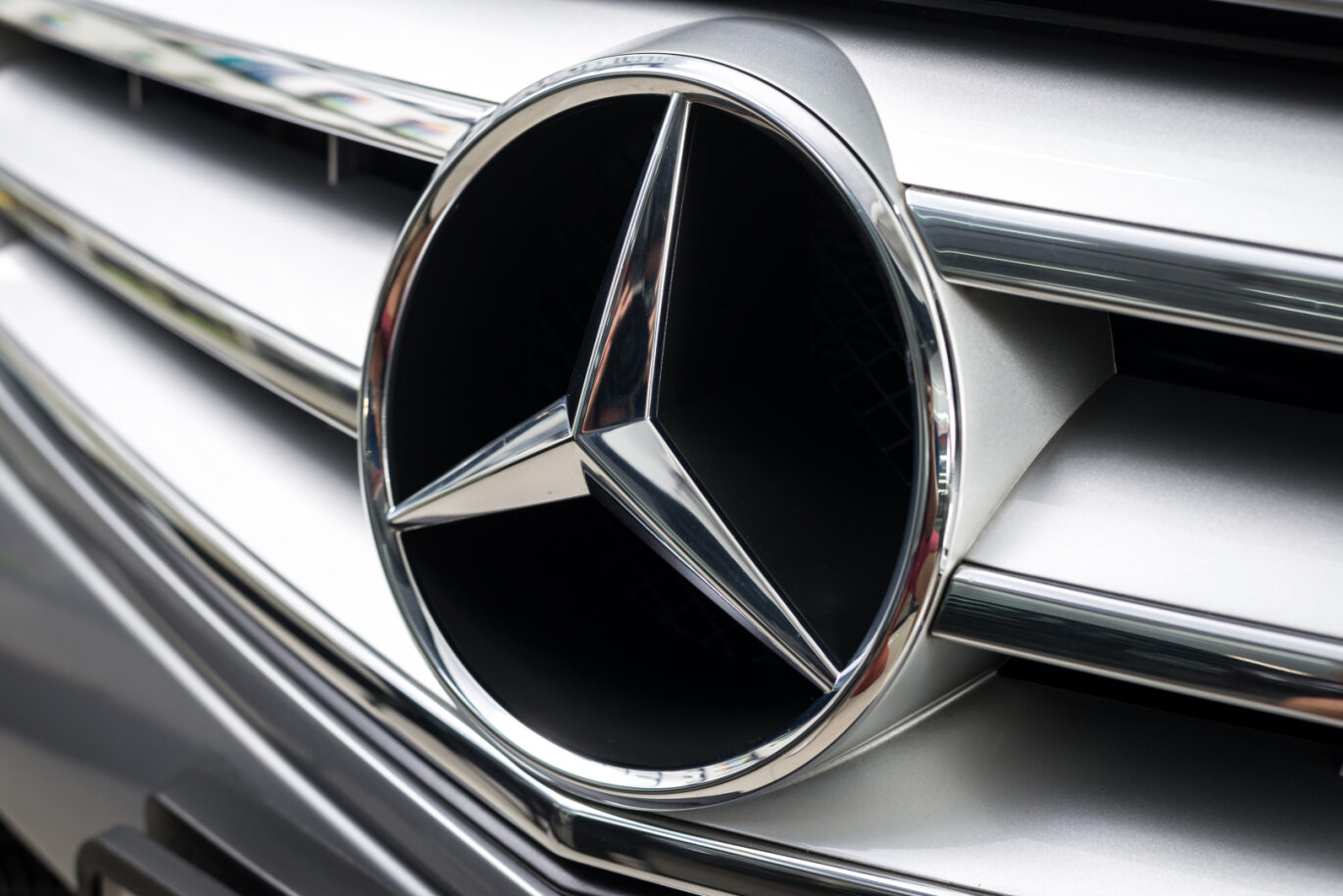 Mercedes-Benz manufacturer reputation
The reputation of Mercedes-Benz as the producer of reliable, hewn from granite, cars took a hit in the late 1990s. The E-Class and 190 were regarded as the best in their sector, and for good reason. There is a club for 1,000,000 kilometre Mercedes-Benz saloons, one which is well populated. But the cars that immediately followed did not maintain the same standard and they struggled to keep their position as a premium make.
They were criticised in surveys not only for the quality of the cars but the way complaints were dealt with. Mercedes-Benz worked hard to address these problems and regain the title of a premium make. That they have been successful is shown in the 2016 JD Power Study where Mercedes-Benz were joint top with Toyota. This is a remarkable turn-around.
The Study considers responses from purchasers of new cars from 2013 to 2015 and measured performance on interactions with the dealerships, the quality of service and the service facility as well as other aspects.
Mercedes-Benz is the car that most aspire to. Just imagine opening the garage door to see the three-pointed star revealed.
Published: October 2, 2017