BMW unveils new M3 and M4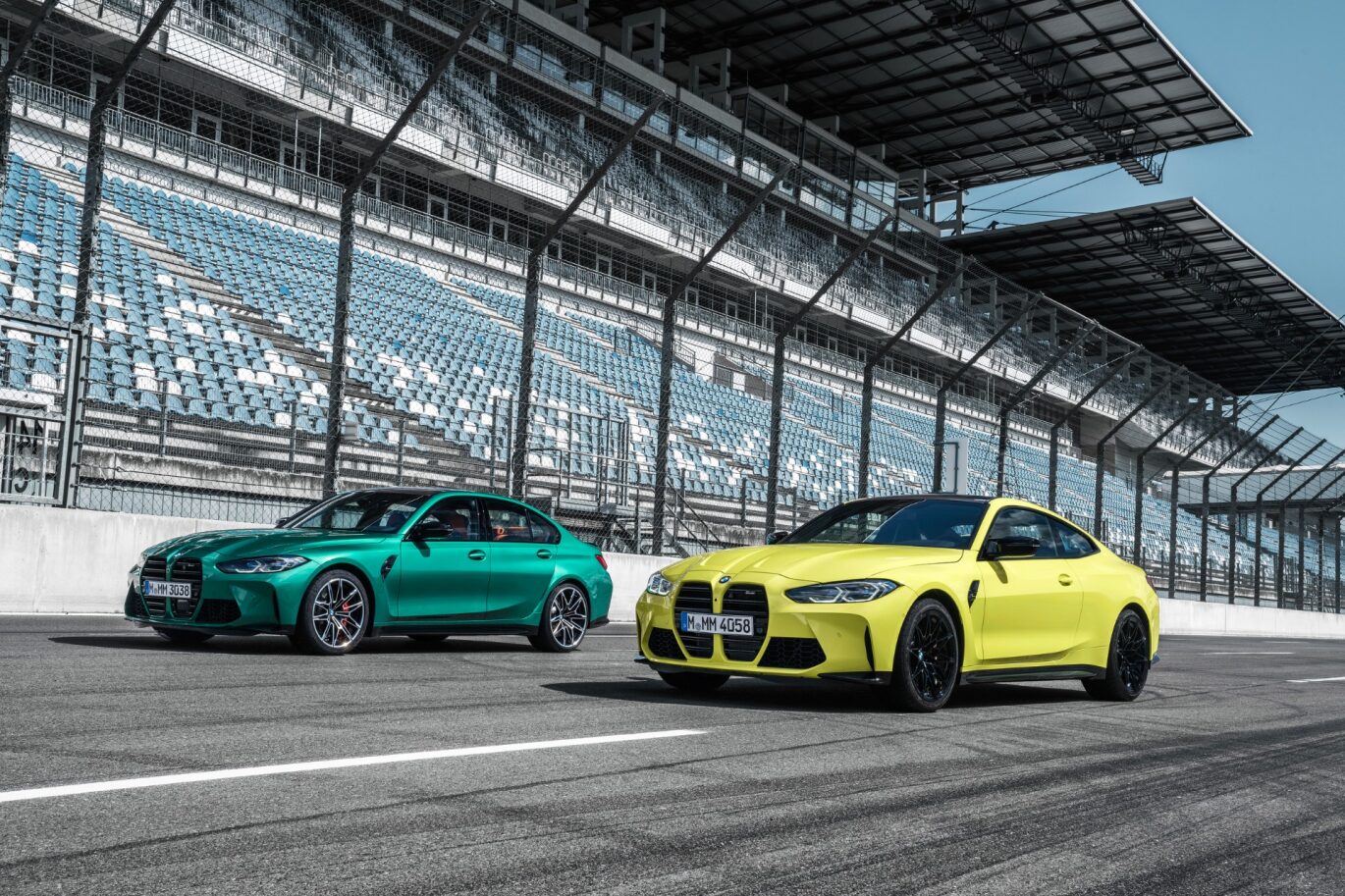 BMW has revealed its much-anticipated M3 and M4 models, reviving a nameplate which has a strong following in motoring communities.
Set to arrive at dealerships in the UK next March, the new performance models will boast up to 503bhp from a six-cylinder engine. UK customers will only be able to order higher-performance Competition cars, while optional xDrive all-wheel-drive will be available for the very first time on an M3. Rear-wheel-drive variants will initially be the only option.
Both the M3 and M4 will go from 0-60mph in just 3.7 seconds and hit a top speed of 155mph, though an optional package can be optioned which raises its final speed to 180mph. All cars come with an eight-speed automatic gearbox as standard, too.
Styling-wise, the new M3 and M4 represent a significant departure from the older models, with the noticeable grilles up front being a point of contention among many BMW fans. New LED headlights are fitted too, while flared front arches and wide front air intakes give the car a significantly muscular appearance.
The new M3 is now 108mm longer than the car it replaces - and 26mm wider too - while both the M3 and M4 are now ever so slightly higher-riding than their predecessors. Inside, new sports seats have been fitted while an M Sport steering wheel with M mode buttons makes an appearance for the first time. These allow the driver to quickly adjust the car's settings to their liking.
As mentioned, both cars are expected to arrive in the UK next March, with prices estimated to start at around £65,000 for the M3 and £70,000 for the M4.
Published: October 6, 2020