Customer Experience Rating
4.85
Based on 15937 independent customer reviews
Read Reviews
Have Confidence in Numbers
The UK's largest Independent BMW Dealer
Over 146,220 Cars Sold

Incredible Savings
On Nearly New or Pre-owned Cars
Saved over £7,000

95% of our customers saved over £7000 when buying a nearly new car compared to the cost new.

Saved at least £1,000

Our cars are so competitively priced, 72% of our customers saved money when compared to buying a similar car at other car dealers.

Positive Feedback

92% of our customers would recommend us to a family member or friend.

Below market value

92% of our cars are priced below market value. Source (Autotrader) 26/02/19
What We Do
The reason 82% of our customers come back time and time again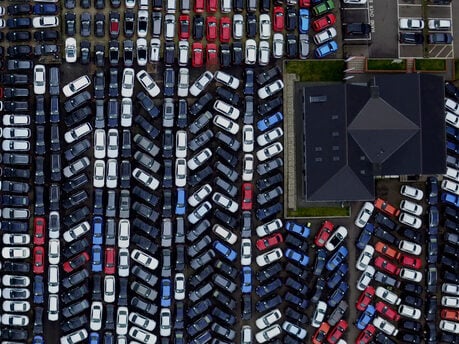 Big Motoring World is the UK's leading independent pre-owned prestige car supermarket. From our humble beginning trading from our CEO's driveway, we are now amongst the Motor Trader Top 10 Independent Dealership in the country. Over 30 years of delivering quality pre-owned cars to the nation, we have picked up some prestigious industry awards along the way.
Big Motoring World offers customers an exceptional journey to buying a quality pre-owned BMW, Mercedes, Audi and Volkswagen at prices consistently below market value. Big Motoring World was born in Kent 30 years ago and here in Kent, it remains with established three sites of which 2 are sales branches, and one collection centre and preparation site.
We have over 3,000 pre-owned cars across the group sales sites, it's just like shopping at a car supermarket with so much to choose from. Our friendly Customer Advisers are on hand to assist you with their specialist knowledge and experience; they're dedicated to helping you find the right car for you, the one that meets your individual requirements.
Car Supermarket of the year 2018 - Car Dealer Awards

Website of the year 2018 - Motortrader Awards

Website of the year 2017 - Car Dealer Awards
Latest From Our Blog
Big Motoring World news and offers
Big Motoring World use an anti-bacterial air conditioning deep cleaning process, that effectively kills 99.9% of germs and bacteria in your vehicle. The KleenAir machine is a 'superfine mist dec...

  We have had many customers asking if they can reserve a car online using a debit card. Big Motoring World have introduced an online reservation system that will hold a car exclusively for y...