The key things you need to know about the BMW 1 Series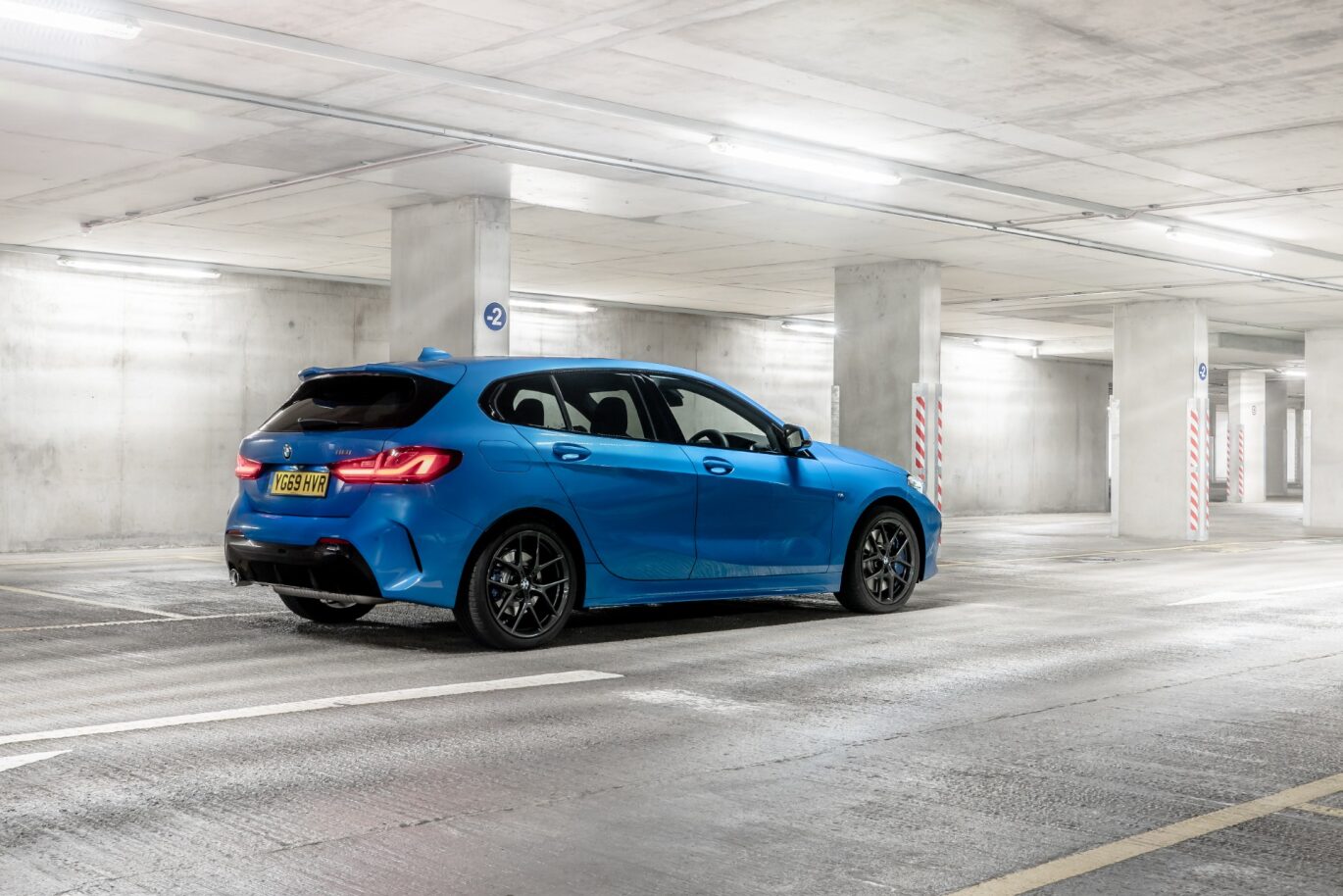 The BMW 1 Series is one of the firm's most popular models for a reason – not only is it the most affordable way to own a BMW but it also looks great and is available with a bunch of different versions.
It's also packed full of impressive equipment, including on-board convenience features, safety systems and improvements to the driving experience. It's moved to front-wheel-drive, which improves packaging and makes it more spacious, too. Sound appealing? Here's everything you need to know about the BMW 1 Series.
It has engines to suit every need
Whether you're looking for an affordable city runaround, an economical long-distance cruiser or something with some performance punch, there's a 1 Series for you. The entry-level model price-wise is the 118i, a petrol engine that returns up to 47mpg. The other petrol offering couldn't be more different, with the M135i packing more than 300bhp and all-wheel-drive. It's a proper hot hatch.
As for diesels, there's the 116d, 118d and 120d. The first two are capable of more than 60mpg, while the latter is more powerful and has all-wheel-drive, which will contribute to its slightly lower 51mpg figure.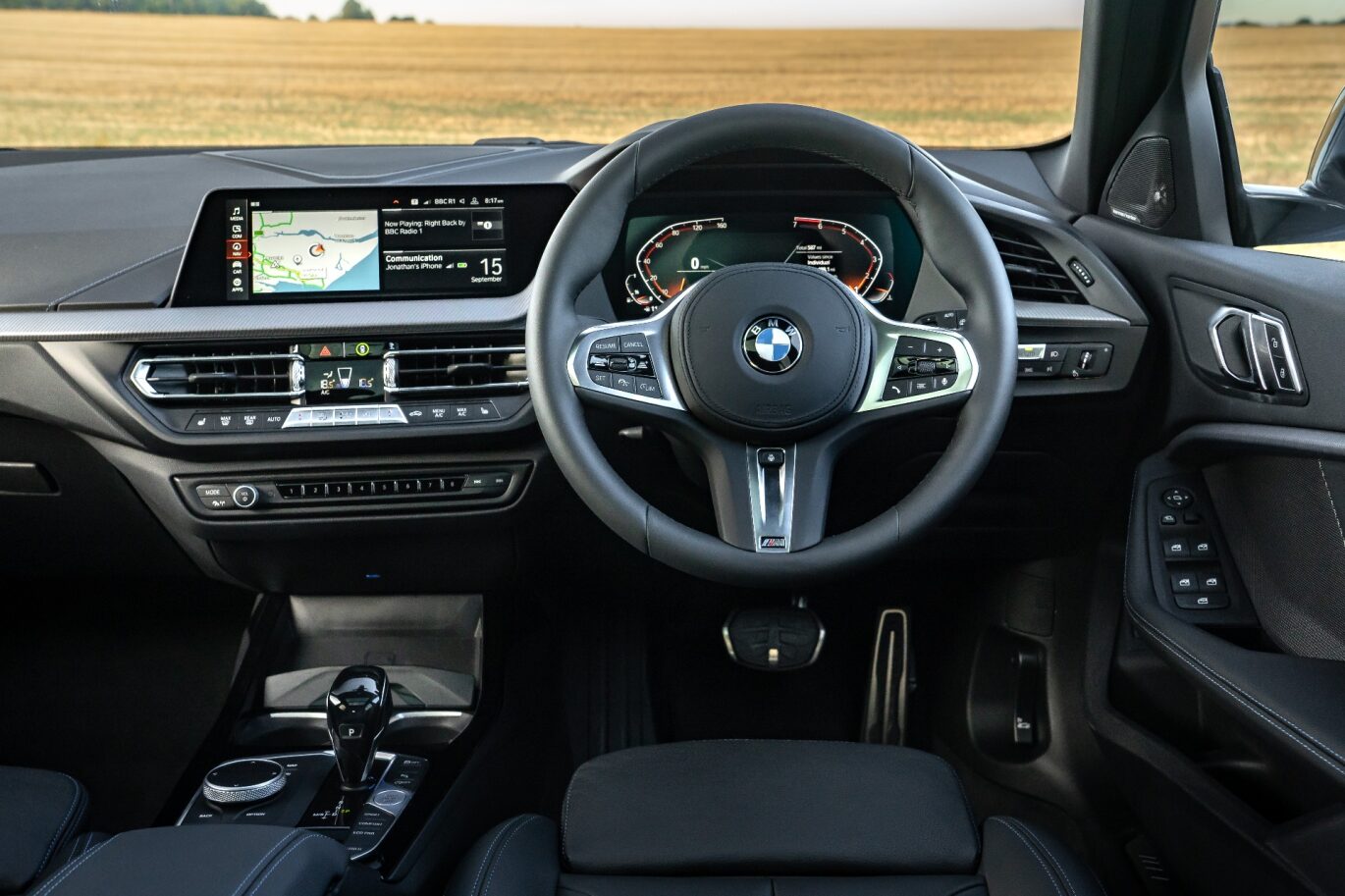 It looks bolder than ever
The 1 Series was always a sleek-looking hatchback, but now it's far more muscular and has a stronger presence on the road. Its face is dominated by a 'shark nose' design with smart LED headlights and a larger grille.
Its silhouette is more wedge-shaped, which makes it sportier, but with an elongated cabin it's also more practical.
It's roomier than before
Speaking of practicality, the move to front-wheel-drive means there's more space inside than ever before. This is particularly apparent if you're sitting in the back, where access is easier and there's a tonne more knee-room.
Luggage capacity is up 2- litres to 380 litres, while if you lay the rear seats flat you get 1,200 litres.
Variety of trim levels
Whether you're simply trying to keep costs down or you want something that looks as fast as it drives, there's a trim level to suit. BMW keeps it quite simple, with the entry SE getting decent equipment, such as LED headlights, automatic air conditioning, Apple CarPlay and cruise control.
However, go for a Sport trim and you get a slightly sportier appearance with some high-gloss exterior elements and sport seats inside. Then there's the M Sport, which looks more like a hot hatch but with more economical engines and plenty of on-board kit.
Security of all-wheel-drive
Although moving to front-wheel-drive is the big-selling point of the latest 1 Series, the new car is also offered with all-wheel-drive if you opt for the 120d or the M135i hot hatch. While this will have some impact on fuel economy, it also offers extra grip and security in adverse weather conditions, which can be particularly useful in the UK...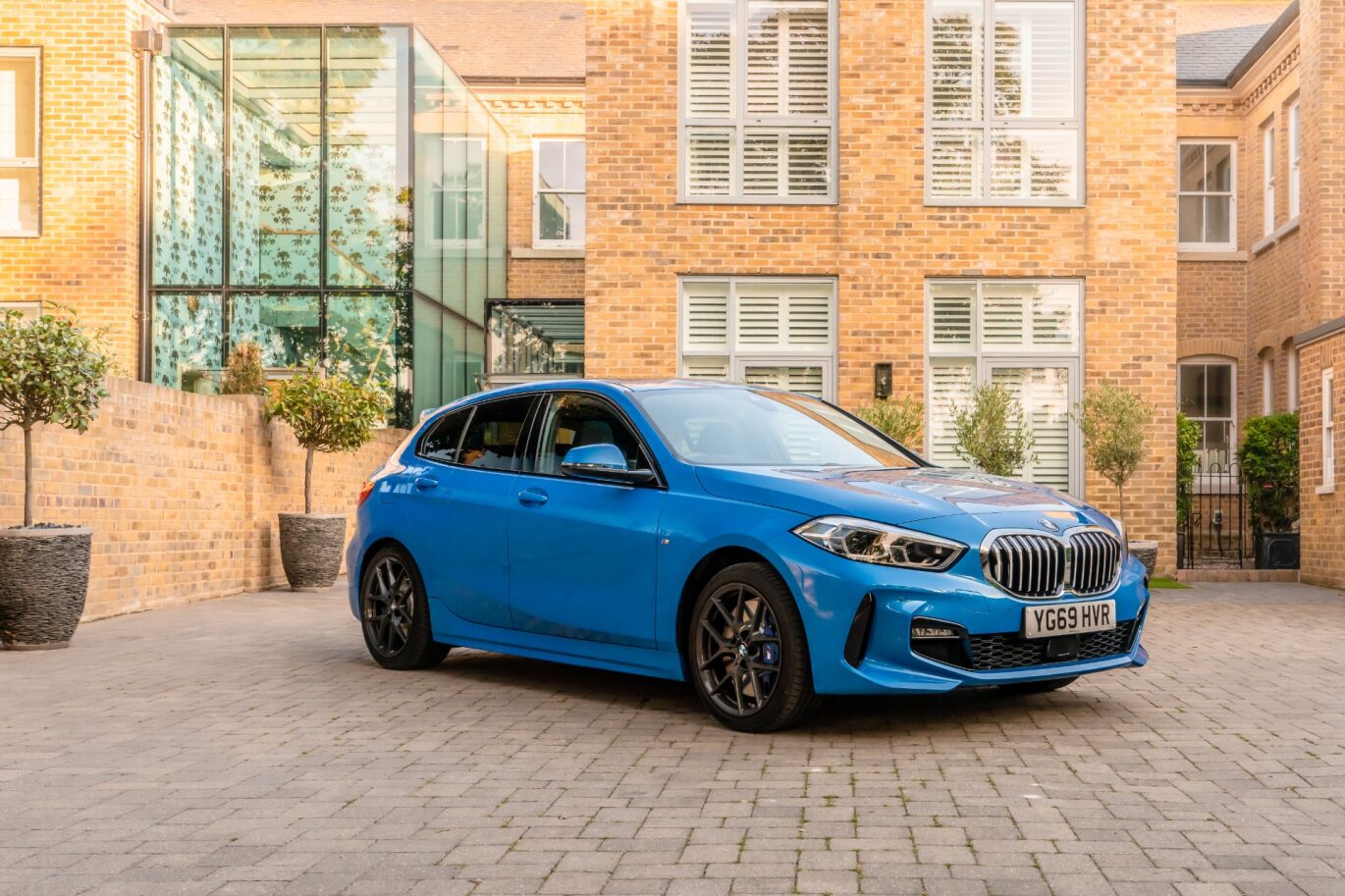 Sporty M135i is a hoot to drive
If performance is key, the 1 Series does not disappoint. BMW has a strong reputation with its M Division creating fun enthusiast-focused cars, and the M135i is no different.
It has over 300bhp and can accelerate from 0-60mph in about 4.6 seconds. It's easily the most expensive model in the range, with prices starting at £36,430, but the extra equipment you get means it's well justified.
Published: September 9, 2020