Volkswagen reveals I.D 4 cabin ahead of full reveal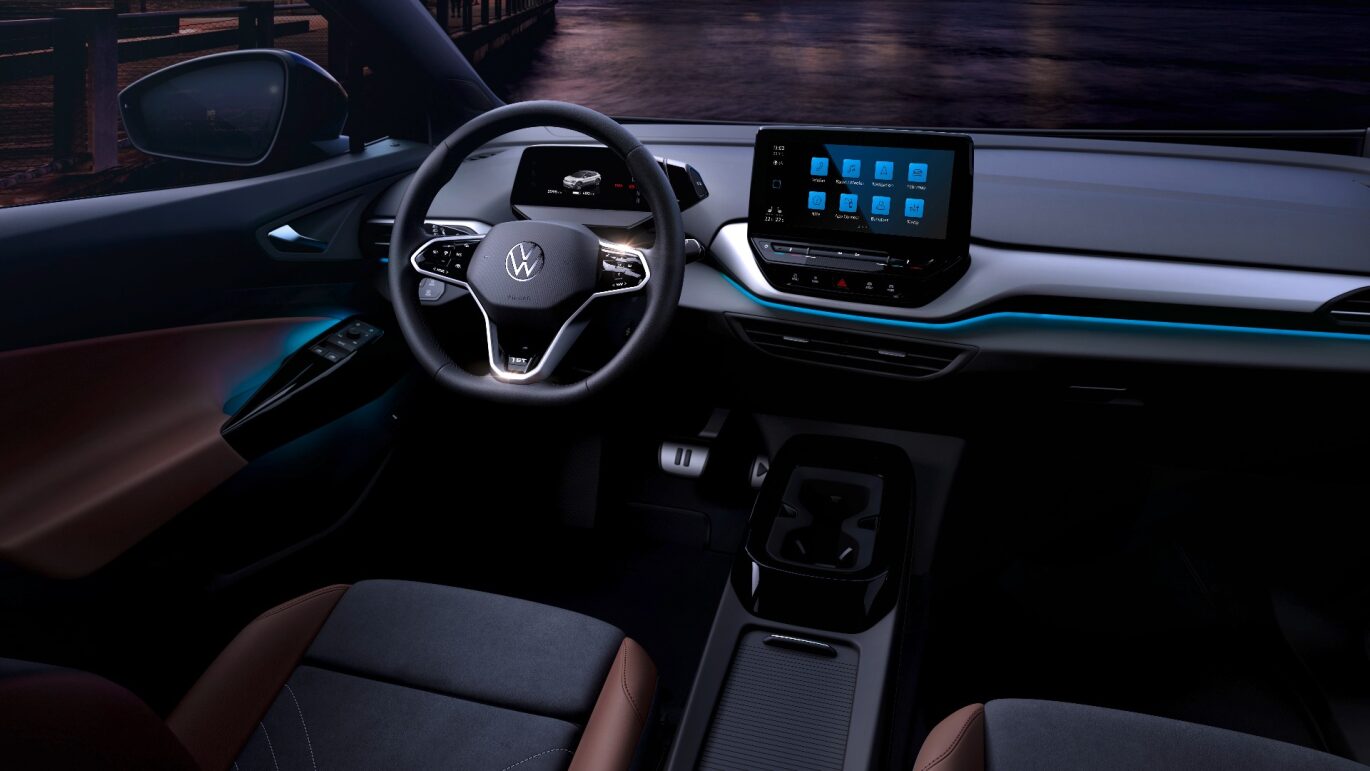 Volkswagen has given a closer look at the interior of its upcoming I.D 4 electric SUV.
Sitting on the firm's MEB bespoke EV platform, the new model will be able to deliver more interior space than a conventionally powered SUV, according to Volkswagen. It believes that because of the car's layout, it can match the spaciousness delivered by cars in the segment above.
Thanks to a 543-litre boot there's more than enough luggage space for most occasions, while the whole cabin has been given a bright and airy appearance to increase the perception of spaciousness.
Up front, the dashboard has been given a 'floating' design which appears to hover over the steering wheel, while a panoramic sunroof has been incorporated into the car's design to allow more light to enter the cabin. A high-tech feature is a light strip below the windscreen which can display different colours and even signal to the driver. It'll be able to tell whoever is behind the wheel when a drive system is active, for instance, and even notify the driver if the car is locked.
It can also signal braking prompts or highlight an incoming phone call, while when working in conjunction with the vehicle's nav can recommend a lane change by 'blinking' a colour. Should a driver stray into the wrong lane it'll warn them too.
The seats of the top-of-the-range I.D 4 1st Max feature pneumatic lumbar support with a built-in massage function, while the material they're covered in is completely animal free. Produced through a combination of leatherette and ArtVelous - a recycled microfibre material which uses 20 per cent recycled plastic bottles - the cloth highlights the car's eco credentials.
Published: September 16, 2020