2018 Volkswagen Touareg
We all love seeing these new cars that are coming into the market in the next year or so, especially when they are the brands that we sell on our own forecourt at Big Motoring World.
So, you're probably thinking what is the newest one that we are talking about today? Well, it's the Volkswagen Touareg! Volkswagen have decided to step up their game and revamp the current Touareg model to be in line with the competitors in the likes of BMW and Audi.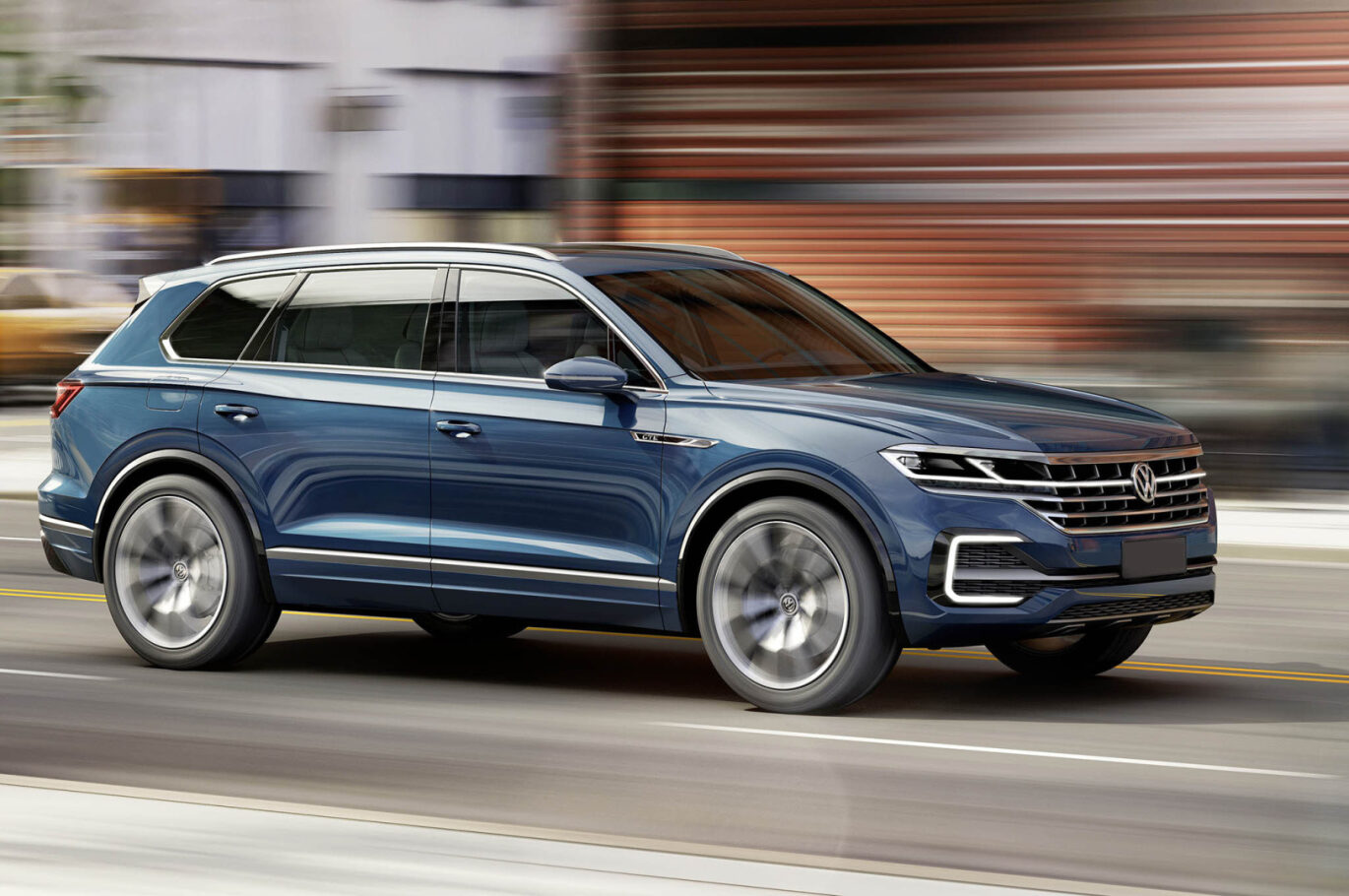 Let's start with the exterior design...we will see a more angular look to the body work to define the features, a large chrome grille which flows into LED headlamps, and deep air intakes. The new Touareg will also be larger than the current model, with an increase in wheelbase and in overall length. Dr. Elmar-Marius Licharz, VW's head of product line for medium and full-size cars, said "It will be much better looking - more of an SUV - so I think we have a big jump."
Underneath the bonnet, there will be a new batch of six and eight-cylinder engines, and two versions of a new 3.0-litre V6 diesel are expected, which are more than likely to produce 215bhp and 270bhp! As well as these, a V8 diesel engine will be on offer for the extra power, and a hybrid version for the eco-friendly audience!
And finally, on to the interior design for the new Touareg! We are going to be seeing a difference from the previous models and the standard Volkswagen design, as the idea behind it is that it will be more personalised to the driver. There will be a 15-inch display that will be completely digital and touch screen, a similar theme to a smartphone. And guess what? There will also be a 4G internet hotspot feature. Perfect for a long drive to keep the children occupied!
So, what's the price tag for this luxurious new model going to be I wonder? Well, it's said that the top range models could hit a whopping £70,000!! That's going to be some beauty of an SUV for that amount of money!
If you really can't wait until next year when the new Touareg is released, then take a look at the current Touareg's that we have in stock at Big Motoring World.
Published: June 14, 2017