Volkswagen I.D. Buzz Concept
Have you seen this funny looking thing yet? The I.D. Buzz Concept. An all-electric throwback to the good old days of peace signs and boogieing the night away.
It's looks are lovable, kind of cute. The I.D. Buzz exterior is playful and fun and the interior is ridiculously futuristic. From the 'play'; and 'pause' symbols on the foot pedals to the swivel seats and the virtually non-existent dashboard. This isn't just a new Volkswagen, it's an entirely new way of driving, it would take a lot of getting used to.
Exterior: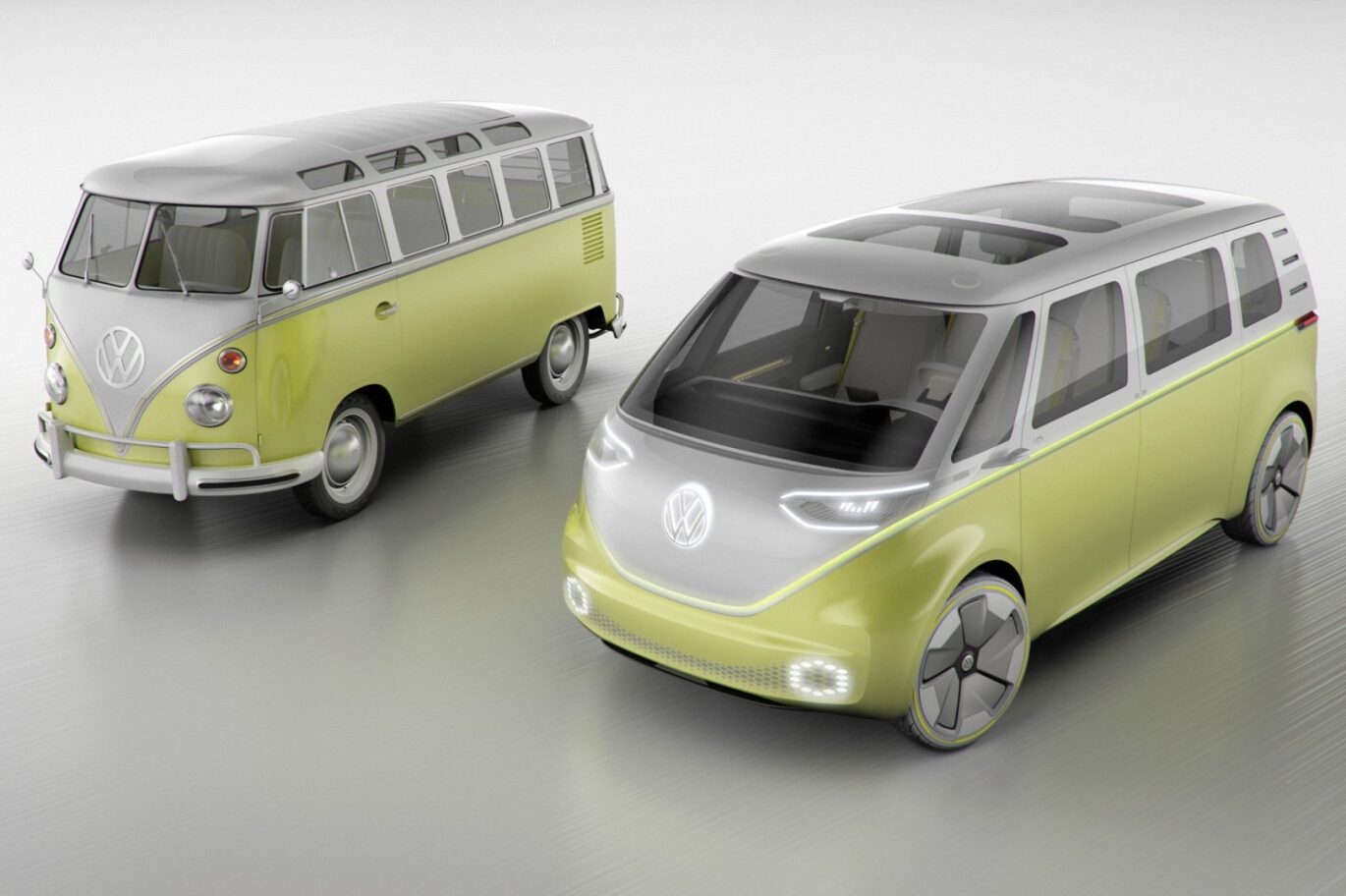 The Volkswagen I.D. Buzz has clearly taken all of its inspiration from the type 2 Microbus. It does it pretty well. It keeps the same familiar two-tone paint job and large VW logo, but brings it into the 21st century by throwing LED lights everywhere, that can change expression to 'greet' The driver.
As someone who loves the Microbus (Who doesn't?) it was something I had to learn to like, the more pictures I saw, the more I got used to the quirky looks.
Interior: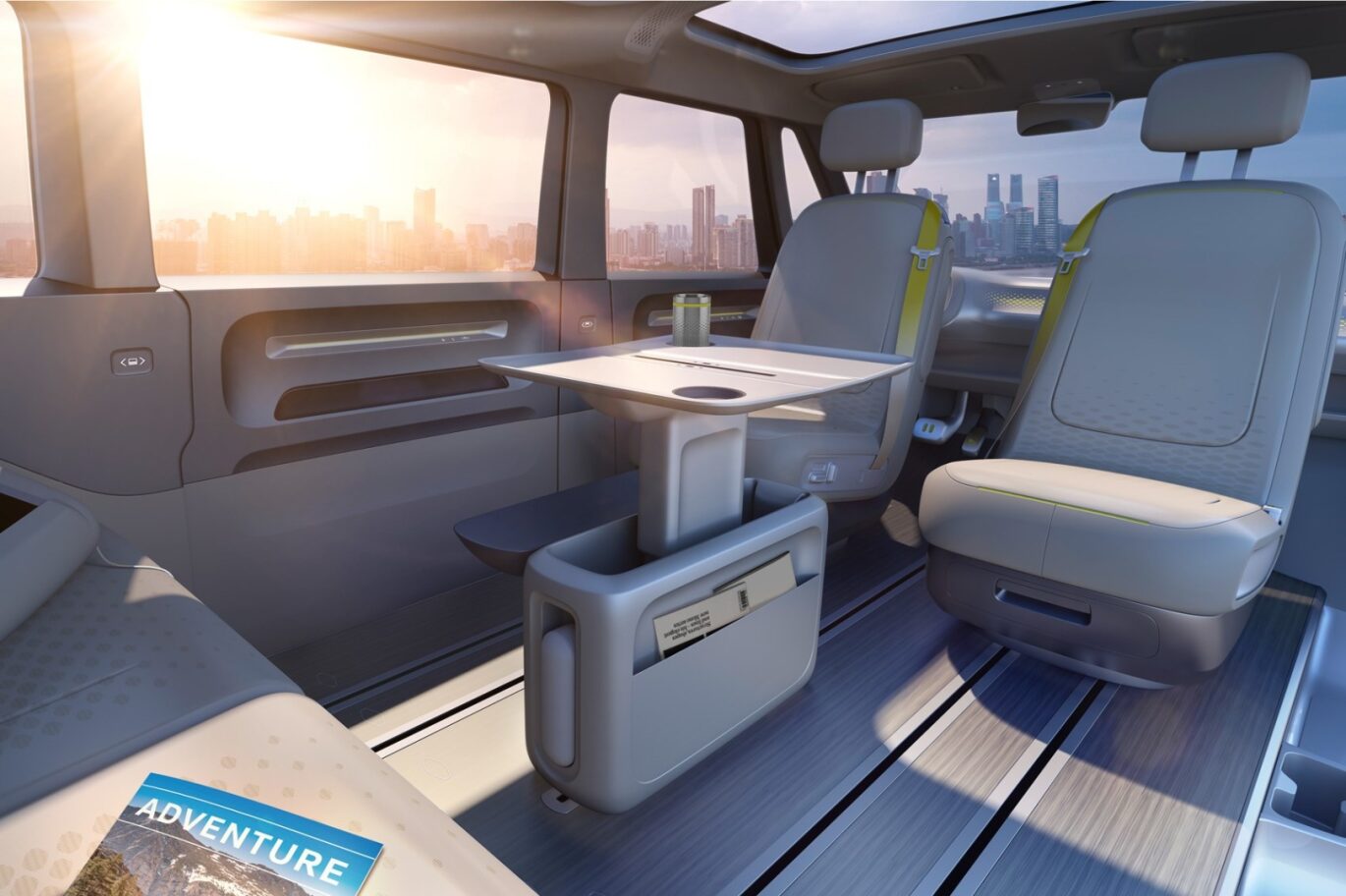 Things get even weirder once you step inside. The seats are placed on some kind of track to allow the front passenger and even the driver (when the car is in 'I.D. Pilot mode') to swivel around to face the rear passengers.
One particularly strange feature is what VW designers call 'Buzz Toys' All eight were created to magnetically levitate.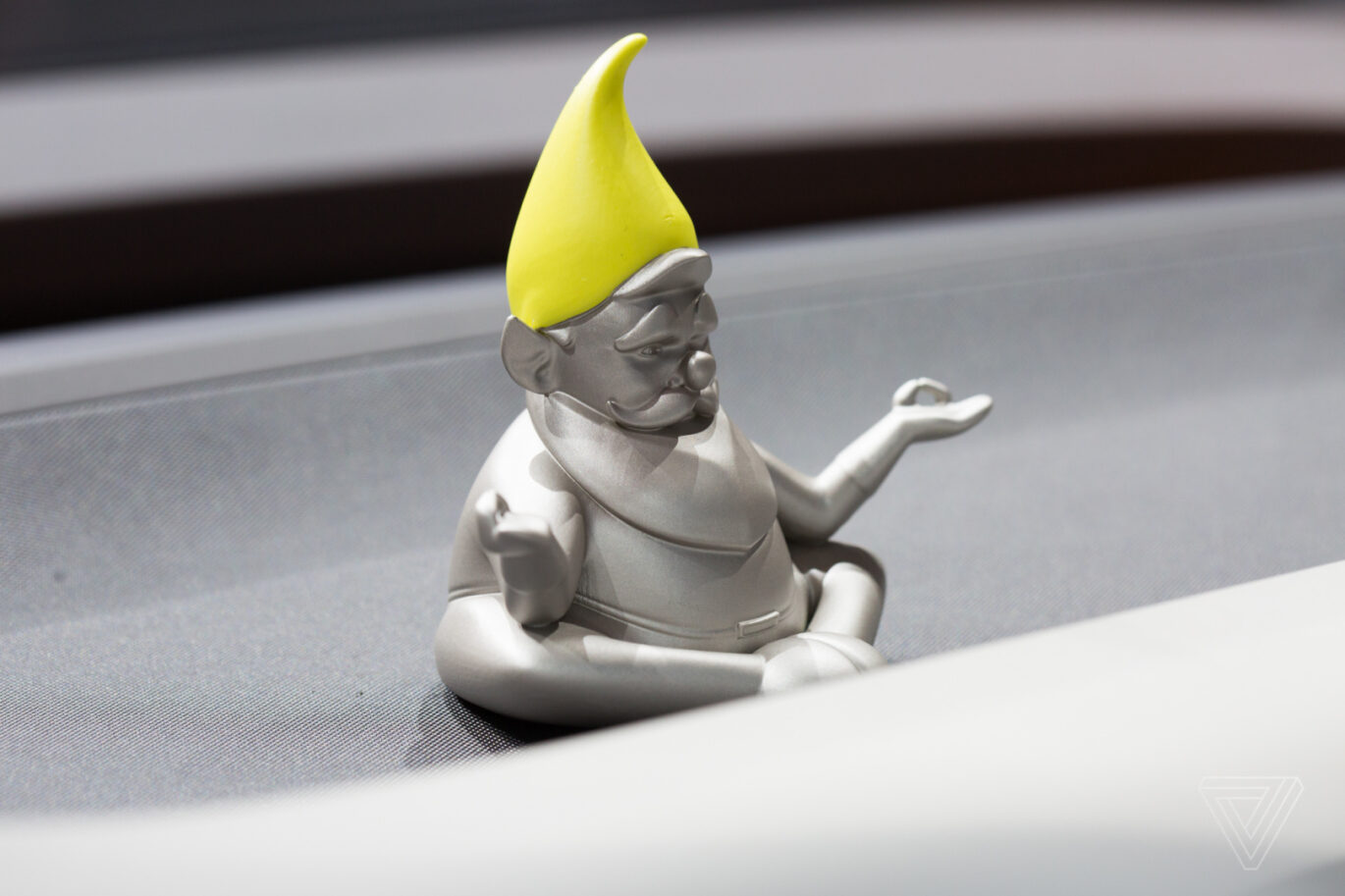 One of Eight 'Buzz Toys'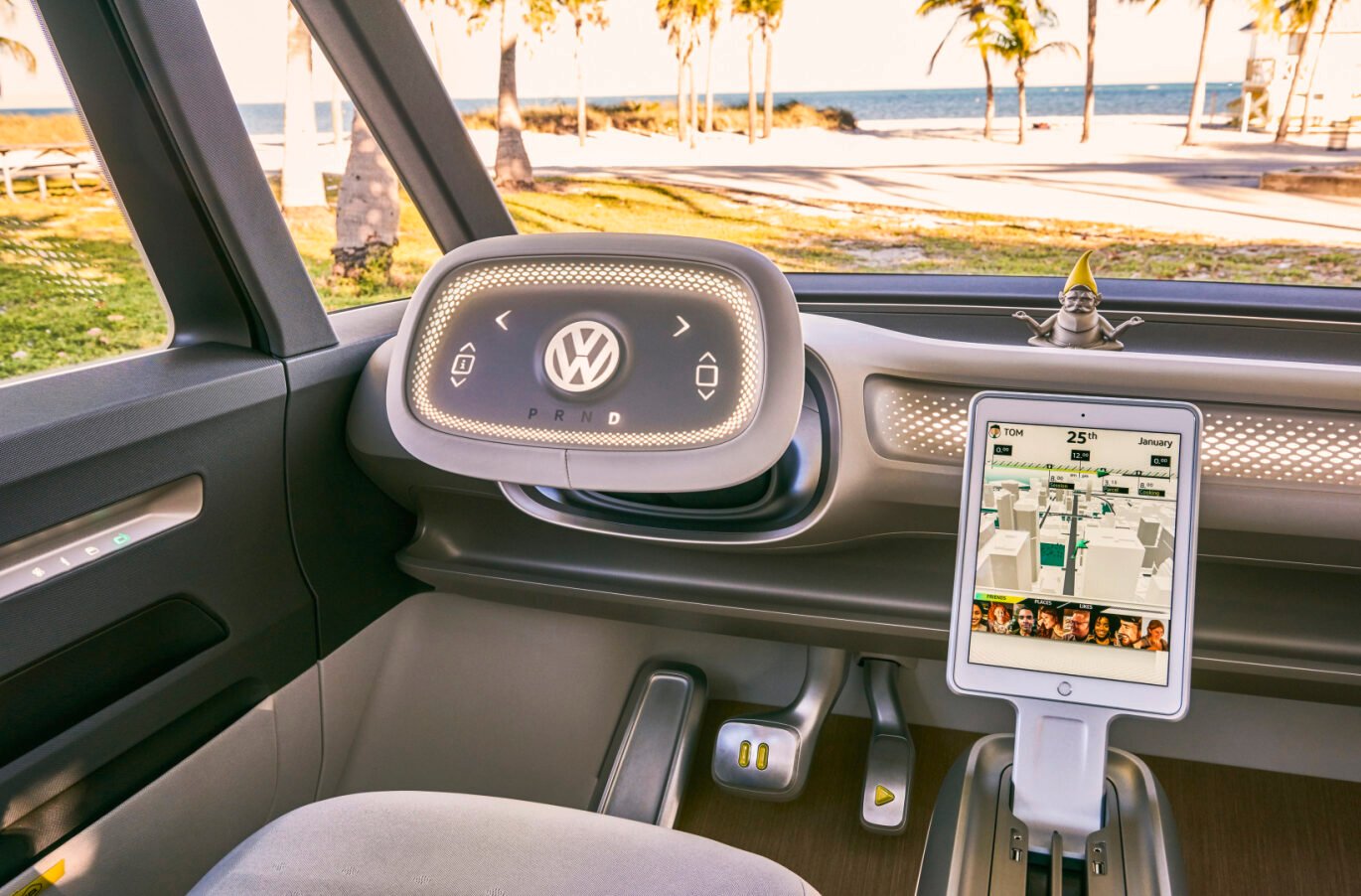 The I.D. Buzz Cockpit
The squared-off steering wheel collapses into the dash when in I.D. Pilot mode is active. The tablet style centre console controls functions such as satellite navigation, music, and climate, among other functions and can be relocated. The dash is clean with no fussy knobs, switches or buttons. The choice of foot pedals is very quirky and fun.
Driving:
The I.D. Buzz will come with something called I.D. Pilot, which is the completely automatic driving feature. This will collapse the steering wheel and allow the driver to pivot 180 degrees to face the rear seats. I'm not sure I would be entirely comfortable with that but the way automatic driving technology is coming along, this could be the way of the future.
Volkswagen say the I.D. Buzz will produce 369bhp and have a 373-mile range and an 80% charge time of approximately 30 minutes.
Not too slow either, with a 0-62 time of five seconds, which for what is essentially an eight-seat van, is not too bad at all.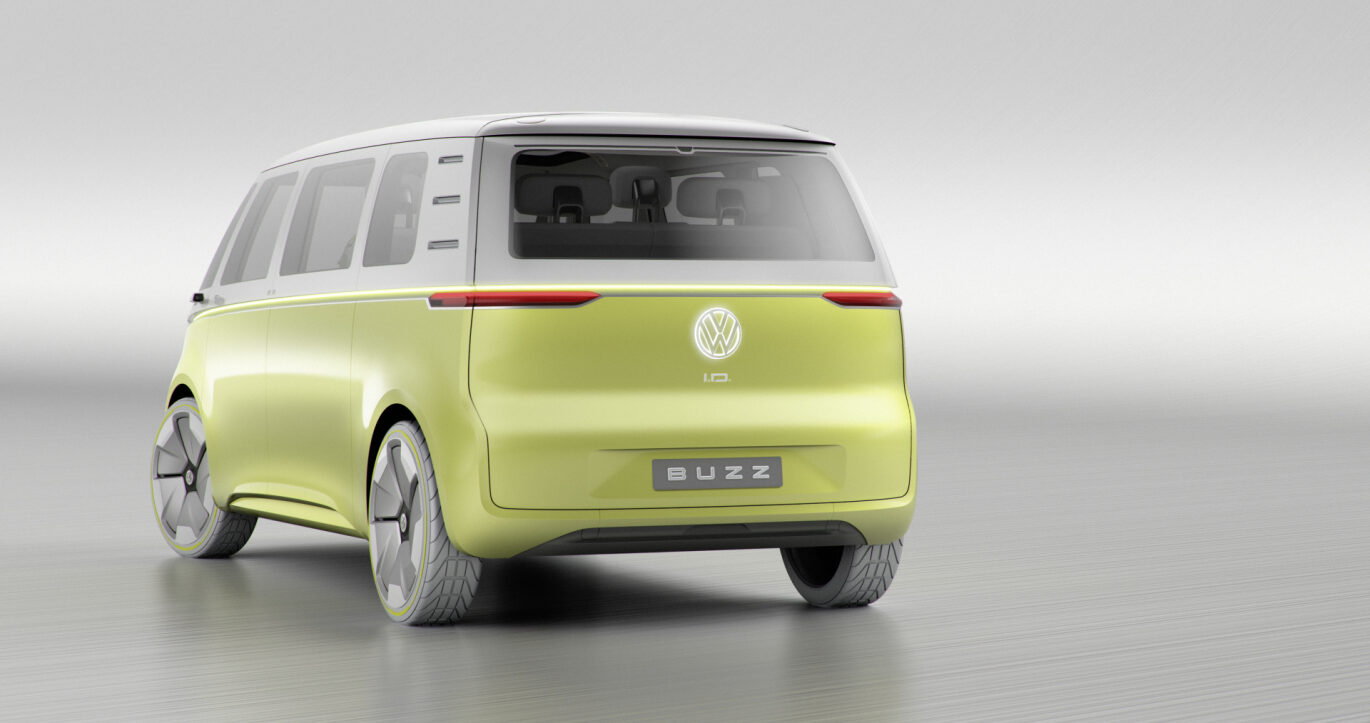 Is this just a desperate attempt from Volkswagen to clean up its image as well as its emissions? Or could Volkswagen actually follow this concept through? Who knows. But with a possible three to five year wait, why not check out the used Volkswagen cars at Big Motoring World instead?
Published: June 2, 2017