Top 15 Cheapest Cars To Run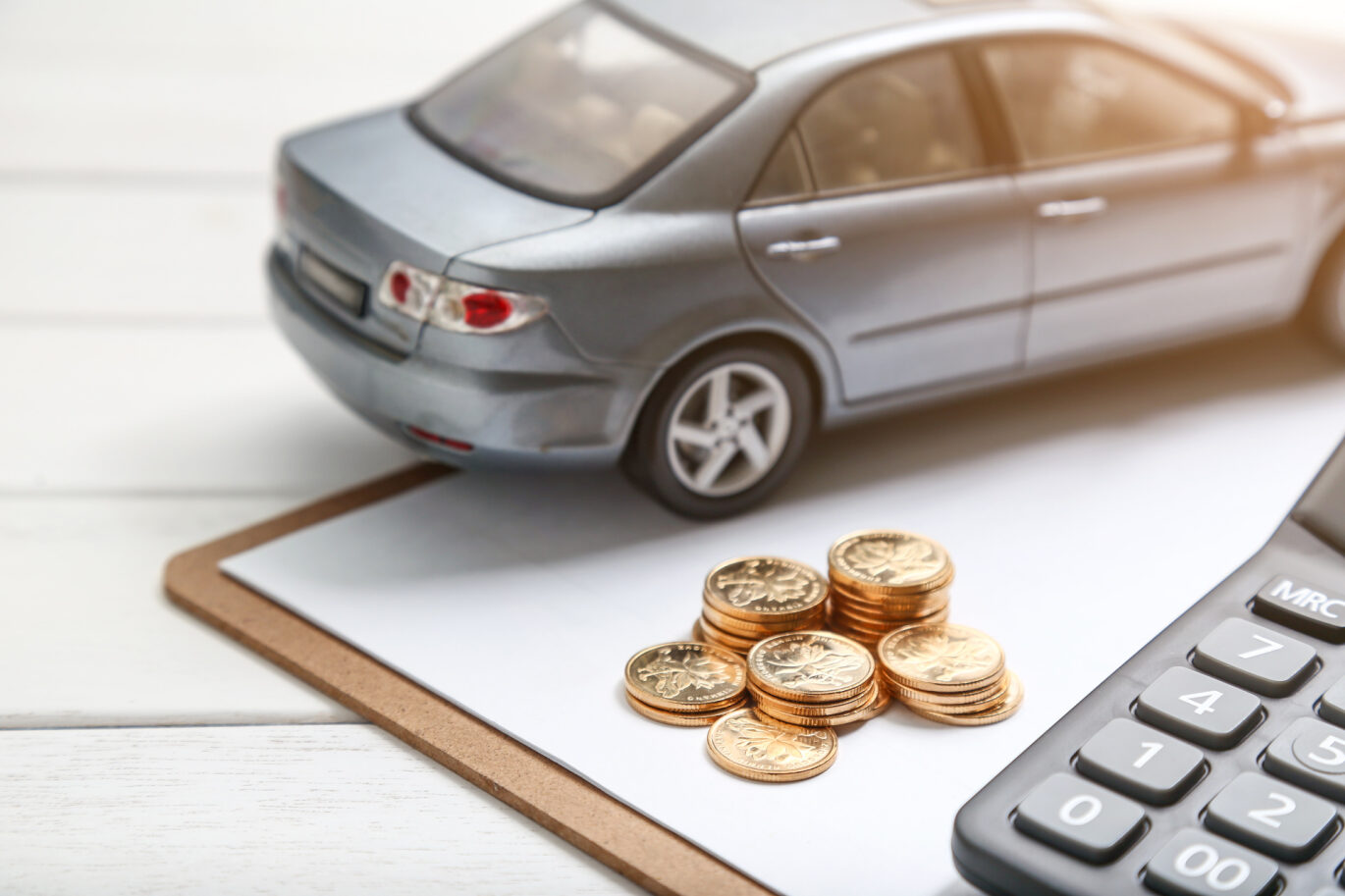 Looking for a car that won't cost you an arm and a leg to run? We've compiled a list of the cheapest cars to run. This list includes some of the most fuel-efficient cars available; based on how far the gas you put in your tank will get you.
A few years ago, a car that achieved 30mpg (Miles Per Gallon) was seen as pretty thrifty. But today's turbocharged engines have almost doubled that. Now, a small hatchback could get you twice as far, if not further, on the same budget
So, which are the top cheapest cars to run nowadays? Of course, it's not just fuel efficiency that affects your running costs. We'll also take a look at maintenance costs, resale value, insurance, and tax.
Let's take a look at the superstars that made the list:
VW Polo
The VW Polo is arguably the most economical car you can buy. All petrol models, apart from the GTI, achieve an average of 60mpg, making it a practical choice for getting around on a budget.
The Polo also does well to hold its resale value against its supermini competitors, e.g. Ford Fiesta. It's small but stylish and well equipped; with all the features of a big car.
The cheapest model to run is the VW Polo SE TSI. The 1.2L petrol engine excels in performance, fuel efficiency and official CO2 emissions.
Ford Fiesta
The Ford Fiesta is one of the cheapest family cars to run. It's spacious and efficient, making it the perfect choice for anyone looking to cut down on fuel costs. The most economical petrol car is the 1.0L engine, achieving an honourable 65.7mpg, while diesel models reach a remarkable 88.3mpg.
The Ford Fiesta Titanium Econetic TDCi is the cheapest car to run. It meets the Euro 6 classification, producing only 82 g/km. This will help you keep your road taxes and congestion charges down. The Ford Fiesta is also pretty cheap to insure and maintain.
Toyota Aygo
The Aygo is a very green and frugal car. Despite being a petrol engine, the 1.0L promises an unusual 68.9mpg. This eco-friendly hatchback also produces less than 100g/km of CO2, making it one of the most environmental cars to run. The Aygo's rev-happy three-cylinder engine also does a noble job of propelling the lightweight body as it zips around town.
The Toyota Aygo VVT-I would suit anyone who lives in the city. Its light steering makes it comfortable to navigate small spaces. This trendy and compact model is also one of the cheapest cars to insure.
VW Up!
The VW Up remains as one of the most economical petrol cars you can buy. Great for zipping around the city, its charismatic and compact design makes it an attractive buy for anyone who appreciates simplicity.
The VW Up Move Up Bluemotion Technology will be the cheapest to run. Its 1.0L engine boasts a 68.9mpg and 95g/km emissions, ideal for keeping fuel costs and congestion charges down. This model will also offer you relatively low maintenance costs compared to other city car competitors.
Citroen C3
Citroen offers some fun and affordable models, with the compact Citroen C3 contributing a bolder design and generous boot space. The diesel engine is the most efficient if you cover long journeys, but the petrol will suit everyone with its notable 61.4mpg. This makes it one of the most economical petrol cars you can buy.
The C3 will appeal to anyone who enjoys comfort over flashy sport-like handling. This model ticks all the boxes; it's all-round cheap to run, service, insure and repair.
Peugeot 208
The Peugeot 208 could well be the cheapest car to own. It is arguably the most economical car in terms of fuel efficiency, for a conventional (non-hybrid) diesel. The 1.6L engine boasts an astonishing 83.1mpg return on fuel. It's also surprising how low the 208's emissions are, generating only 87g/km of CO2.
The 208 is a great car for first-time buyers and families with tight budgets; it won't break the bank when it comes to servicing and maintaining. This hatchback also boasts plenty of space for a family of four, including their weekly shop.
VW Golf
This is the 3rd VW to make the list. The Volkwagen Golf offers a super-efficient range of BlueMotion petrols and diesels that are cheap cars to run and tax. Top marks are awarded to the diesel 1.6L, providing an extraordinary 88.3mpg. Aside from being cheap to run, the Golf is also strikingly green, only emitting 85 g/km of CO2 – a decent figure for a non-hybrid.
The Golf is more agile and fun to drive than other hatchbacks in the competition, offering you superior handling and a low body roll.
Vauxhall Corsa
Although it will vary greatly dependent on the engine you choose, the Vauxhall Corsa models are cheap cars to run and tax. It's the diesel 1.2L that stands out, with an mpg of 83.1. It also scores well in terms of being green, kicking out less than 90 g/km of CO2 emissions. This is competitively low for a diesel, which will keep your road tax and congestion charges down.
As a brand, Vauxhall models are pretty cheap to maintain. Most parts come at a good value, and the insurance premium for the Corsa is low. It's best suited for town driving, where its small size makes parking a breeze.
Mini Cooper Hatchback
The Mini Cooper D is a superstar on the fuel economy stage. With newer models emerging, you're more likely to find a used D model for a very economical price. This brand holds its value well due to desirability, so even a bargain will hold onto its resale price well. The cheapest car to run in terms of mpg is the 1.5L diesel, with a striking score of 80.7. Its emissions are also pretty low across the board, generating no more CO2 than 95 g/km.
Being from the BMW group, the Mini's parts will be strong and reliable, helping to keep those maintenance costs down.
Skoda Octavia
You could consider Skoda Octavia to be a newer version of the VW Golf. Being under VW Group ownership, you can expect exceptional reliability from this model. But how does it fair on fuel economy? Pretty well. The 1.6L diesel comes out on top offering 85.6mpg. The Octavia's practical emission status (87 g/km) will also help keep your VED tax costs down.
So how does it handle? Skoda clearly put safety and stability at the top of their list for this one. Ideal for the conservative driver, or family of four, you can expect stable and consistent handling. This Skoda Octavia receives top marks for being a dependable family car.
Honda Civic
The Honda Civic may look like a slick racer, but its fantastic fuel economy secures it a place on this list. The 1.6L diesel engine boasts a 78.6mpg and remains pretty low on the CO2 scale at 94g/km.
You can expect above average reliability and comfort from the Civic. It handles superbly, gripping corners with poise. With storage space rivalling an SUV, it will make an excellent companion on the school run. The desirability of the Honda Civic will also help stave off any depreciation.
Toyota Yaris
The Yaris models are incredibly green across the board, making this a great option for city driving. The most economical car is the 1.0L petrol, giving you an admirable 68.9mpg, and releasing less than 95g/km in CO2 emissions. The Yaris is a good all-rounder, cheap to run and loaded with a decent range of equipment. Small in stature, but big enough for a family, this is an excellent run-around.
For even more fuel efficiency, seek out the Hybrid-petrol models. This future-proof machine brings the CO2 emissions down to a modest 75g/km, which will keep your congestion costs down.
BMW 3-SERIES Saloon
Although dearer to buy than other brands, the BMW 3 Series offers frugal running costs, with all the executive saloon handling. This reliable German model promises power and refinement, with surprising fuel efficiency. The 2.0L diesel engine delivers 74.3mpg, pumping out less than 100g/km of CO2 emissions.
The BMW 3 Series would suit anyone with a budget for a premium saloon; it makes for a great company car.
Suzuki Swift
A thrifty machine, the Suzuki Swift has highly respectable running costs in terms of servicing and maintenance. The dinky Swift is also exceptionally cheap to run for a petrol engine, offering a modest 56.5mpg.
With a reputation for reliability, the Japanese Swift would make an excellent choice for those on a tight budget. You can also expect above-average resale values, with the depreciation predicted to be slow.
Ford Focus
As is to be expected with Ford models, the Focus is possibly the cheapest family car to run. A common sitting across all UK roads, this popular family hatchback will deliver a humble 74.3mpg. It scores pretty well for emissions too, producing less than 100g/km of CO2. For the most bang-for-your-buck in terms of mileage, choose the 1.5L diesel engine.
The Ford Focus is loved for its easy handling and generous cabin space, making it an ideal choice for first-time buyers and families on a budget.
So, which model is right for you? It's important to bear in mind that whilst the mpg numbers look good on paper, the long term running costs will depend on your use. Generally, though, petrol engines are better for city driving, the low CO2 emissions will keep your road tax and congestion costs down. If you travel at high speeds down the motorway, however, a diesel is likely to offer you a better return on investment for fuel efficiency.
Published: February 11, 2019